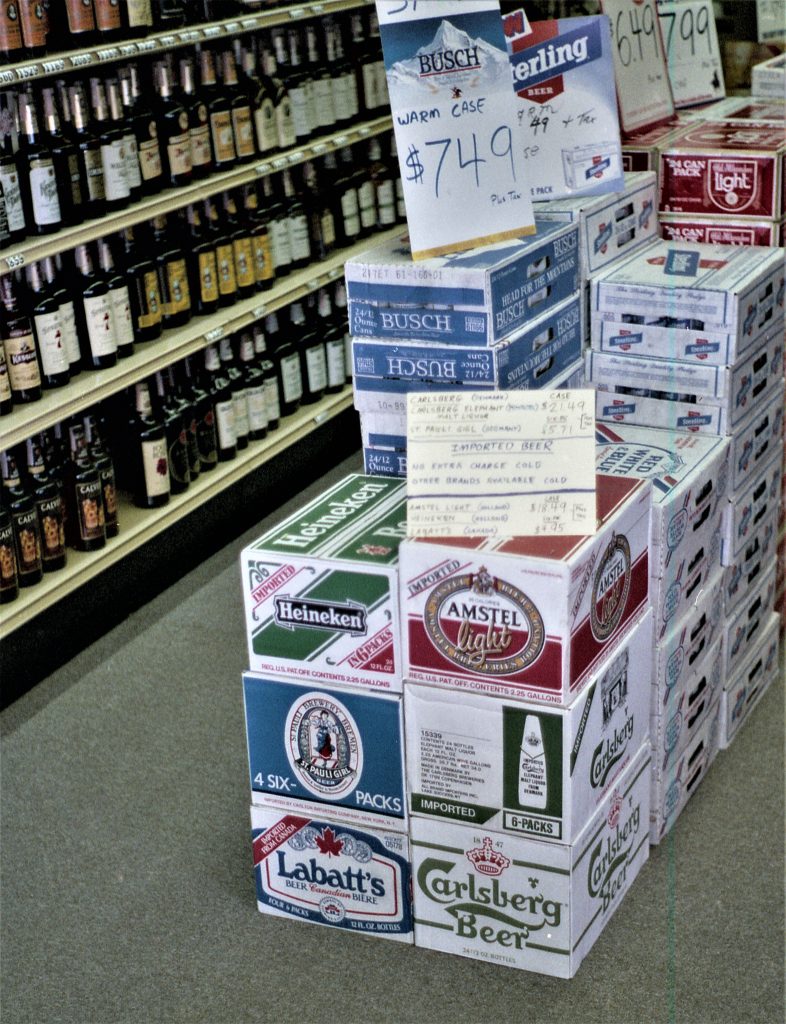 According to Britannica, artificial intelligence (AI) is "the ability of a digital computer or computer-controlled robot to perform tasks commonly associated with intelligent beings. Writing as a sentient blogger at Beervana, the wonderful Jeff Alworth asks: Is this beer review real or AI?
Select the human and AI-composed review of Sam Adams Boston Lager:
1. This is a beer that I could drink over an hour or 45 minutes. It has a nice color to it, and a crisp flavor that hits your tongue right away. Had a dry feel to it with some bitterness at the sides of your mouth. You can definitely taste the hops, leaving it more honestly bitter than I expected and some spice notes with that.
2. Boston Lager is a crisp and refreshing amber lager that is easy-drinking. It is perfect for a hot day, and it quenches your thirst. This beer is perfect for a beginner beer drinker, and it is a great gateway beer to other styles of beer.
Well?
You'll have to visit Beervana and read Alworth's post to learn the answer, but as a small hint, merely consider how badly most humans write in the first place.
In short, if AI can dispense with beer reviews with as little accuracy or skill as most current humanoid reviewers manage the task, there'll be no need for living, breathing beer snobs at all if a money-shot robot can be programmed to snap the requisite, narcissistic beer porn photos that now pass for "reviews."
Can computers be enabled to salivate like Pavlov's famous mutt? I can't wait to find out. Meanwhile, speaking of unwanted groping, the namesake of the steam engine's improver (James Watt did not actually invent it) appears to have gotten himself in a fix.
Brewdog chief James Watt accused of inappropriate behaviour, by Mark Daly & Myles Bonnar (BBC Disclosure)
The chief executive of Scottish beer giant Brewdog has been accused of inappropriate behaviour and abuse of power in the workplace by former staff. More than 15 ex-Brewdog workers have spoken out about CEO James Watt to the BBC's Disclosure programme.
Former Brewdog USA workers said Mr Watt's behaviour made female bartenders feel "uncomfortable" and "powerless". Lawyers for Mr Watt said the allegations were false and he denied behaving inappropriately.
I'm finding it difficult to muster empathy for those in the "craft" beer business who've proven unwilling to behave in a civilized manner. Of course, it's possible Watt is telling the truth, and a dozen or more current and former employees testifying independently of each other have concocted a grand conspiracy to topple him.
But what we need to be asking of ourselves is why there exists a perennial urge to venerate a deified front man, as though Watt were a rock musician, or something genuinely interesting.
The curative is a beer ethos that recognizes the virtues of blind sampling. There's a beer placed in front of you, in a glass without a label, and at best you know the general stylistic territory. Taste the beer, judge it, and articulate your reaction with actual words, thus elevating the discourse beyond the capabilities of your house pet of choice.
For once, think and act autonomously — and guys, don't tell us no lies and keep your hands to yourself.
—
The news isn't exactly unexpected, but I've learned that Poperinge's triennial hops festival has now been swept clean by COVID. The 2020 edition was delayed until 2021, then 2022, and the new target date is September, 2023, at least putting the fest back into its customary rotation but sadly constituting six years between celebrations, rather than the usual three.
Hang in there, Pops.
We'll all be tanned, rested and ready in 20 months, and there'll be a grand, joyful return party. By that point — hell, at this point — we all could use a bash, deeply felt and without qualms.
Here's a deeper dive into Poperinge's loving, recurring paean to the hop, written in 2020.
Hip Hops: Poperinge's Beer and Hop Fest is postponed but not forgotten
---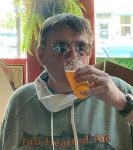 in 2022, Roger Baylor is celebrating his 40th year in beer as a beer seller, entrepreneur, educator, restaurateur, and commentator. As the co-founder of New Albany's Sportstime Pizza/Rich O's Public House (which later became New Albanian Brewing Company) in the 1990s and early 2000s, Baylor played a seminal role in Louisville's craft beer renaissance. Currently he is the beer director at Pints&union in New Albany and Common Haus Hall in Jeffersonville (coming Spring 2022). Baylor's "Hip Hops" columns on beer-related subjects have been a fixture in Food & Dining Magazine since 2005, and he became F&D's digital editor in 2019.
advertising content
advertising content