Merle's Whiskey Kitchen is back. The popular downtown hangout at 122 West Main reopened Tuesday (April 21) for curbside pickup and delivery, with a special limited food menu and the option to add to-go beer, wine, select bourbons and Merle's signature Mannyritas (alcohol available for curbside orders only).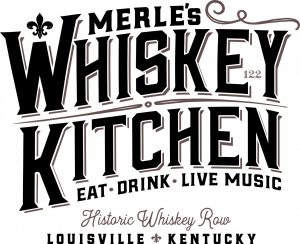 The hours of operation at Merle's are Tuesday through Friday, 11:00 a.m. to 7:00 p.m., with delivery available through DoorDash and Grubhub, where you can order online — or call 502-290-8888. Merle's is giving back, offering a 10% discount for healthcare workers and first responders.
Gift cards also are available online. Proceeds go to the Merle's Whiskey Kitchen Employee Relief fund.
https://www.facebook.com/MerlesWhiskeyKitchen/photos/a.1243860639007147/2919176961475498/?type=3&__xts__%5B0%5D=68.ARBSiaX0MKq36sU0MMhr43hlzCOshBrpOI7na7Qb55cin5427NEIx8BkZInhigf-aaMIZThcezZUXo9Fg-dufdFHcGQQIP36yY_L1kgbYkfdaoElnsSl13HSQ_VG4uVlhFoXH8coZTrow60Rfj3CYWdEXhFk-2QMUD4OhdiS4L9R_lOcCPboCQ–kN7sWPNN1qZRwTbQiaWTCf-qVTjPzoOQD-FBt8IPVbGGZpXgrnuGqwchkvrCFHRurKt7opkOTLDfsChSu1rSQL6Vuz1b5GlGsDFHa7_l3YMxhKEo9O1FBg-FKOJ74ZnkvNd5U0yxetbb3okkuotNO04hIZa3q-7mtQNj&__tn__=-R
Has it really been almost eight years? Manny & Merle debuted in November, 2012; the name was altered later, but the popular vibe has stayed the same.
Manny & Merle's: Tony Palombino's latest brainstorm, adds country funk to Whiskey Row