Is it something in the water? If so, we need to bottle or can it, and commence vending.
Your F&D digital editor is a longtime resident of New Albany, and certainly the past decade has seen numerous independent food and drink startups take root in the city, especially downtown, and yet it is unprecedented for seven such businesses to launch in less than a month's time.
Significantly, only three of the seven (Baer's, Boomtown Creamery and Terri Lynn's) are in the historic city epicenter. Three are located on or near the Vincennes Street corridor ("uptown"), while Legends Cafe is doing business on Charlestown Road in the refurbished Colonial Manor retail center.
Following are capsules, in alphabetical order.
Baer's City Winery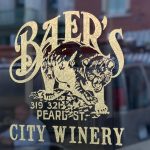 Successor to the defunct (albeit long-running) River City Winery at 321 Pearl Street, with the same winemaker but different ownership and a new chef, Brandon Noe, who began working just this week. Consequently, the bill of fare so far has been limited to salads and appetizers, soon to be expanded. Hours are 4:00 p.m. – 10:00 p.m. Wednesday through Friday; Noon – 10:00 p.m. on Saturday; and Noon – 6:00 p.m. Sundays.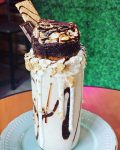 Boomtown Creamery
Older New Albanians insist on referring to 114 E. Main Street as the place where South Side Inn used to be. However Boomtown Kitchen is there now, opening in 2019 with the objective of eventually converting a small adjacent storefront (formerly South Side's carryout portal) into an ice cream shop. Boomtown Creamery arrived last week. Hand-dipped ice cream and colossal shakes are available from 2:00 p.m. through 9:00 p.m. daily.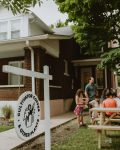 Cultivator Coffee (cover photo)
Cultivator's self-introduction at Facebook is appropriate: "Hey there. Cultivator here. Just trying to be a little spark of genuine hospitality in the world through coffee, plants, and the people who love them." Batch coffee and espresso are sourced from Louisville's Sunergos, while pour-over and iced coffees emanate from rotating guest roasters across the country. The shop is in a nook at 1415 E. Spring Street, two blocks west of Vincennes. Hours are 7:30 a.m. to 6:00 p.m. Monday through Friday, then opening a half-hour later on Saturday.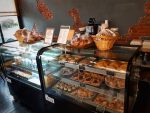 Leaven Bakery
Zechariah and Kimberly Maxey are keeping bona fide morning bakers' hours at 1515 E. Market Street (most recently home to Israel's Delicias de Mexico Gourmet): 6:00 a.m. – 3:00 p.m., Tuesday through Saturday. They're experienced professional chefs rebounding from COVID job losses, first baking at home and now offering breakfast, lunch, coffee and non-alcoholic refreshments in a comfortable dining room.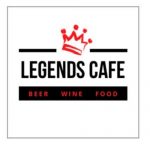 Legends Cafe
Describing itself as a bar and grill, Legends apparently has launched operations, although its Facebook page seems as yet incomplete; menu photos for both breakfast and lunch/dinner can be found there, but not hours of operation. Legends is at 2602 Charlestown Road, two miles south of the I-265 interchange.
(10 July update: We've been informed that plumbing issues have complicated the opening at Legends. You're advised to check the Facebook page or call)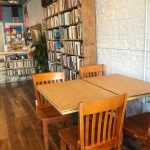 Mickey's
Located at 624 Vincennes Street near New Albany High School, Mickey's is a used bookstore and coffee shop in the old-school mold. Proprietor Mickey Ball is co-founder of McQuixote Books & Coffee in Louisville. He uses Good Folks Coffee (Louisville), with teas from Elmwood Inn Fine Teas (Danville, Kentucky) and baked goods from Viking Hat Bakery (New Albany) and Payne Street Bakehouse (Louisville). Open Tuesday through Saturday, 7:30 a.m. to 5:00 p.m. There is an excellent profile at the News and Tribune.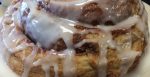 Terri Lynn's Café 
The grand opening is today (Thursday, July 8) as this longtime SoIn caterer adds an on-premise dining option for breakfast and lunch at 133 East Market Street, filling completely remodeled space most recently occupied by Adrienne & Company. Breakfast is Monday – Friday 7:30 a.m. – 10:30 a.m., and Saturday 8:00 a.m. – 11:00 a.m. Lunch runs Tuesday – Friday 10:30 a.m. – 2:00 p.m., and Saturday 11:00 a.m. – 2:00 p.m.