Since Israel Landin's fortuitous arrival in New Albany in 2004 — first with his taqueria, later at La Rosita, and most recently helming Israel's Delicias de Mexico Gourmet — the chef merrily improvised on a theme of traditional Mexican cuisine, unafraid to reinterpret recipes and deconstruct preconceived notions.
Landin is a local culinary legend, and now he is moving his kitchen closer to the center of town.
The move has been percolating for nine months, dating back to January when Destinations Booksellers closed up shop at 604 Spring Street in New Albany. At the time I was told that the next tenant would be Landin, with Israel's Delicias de Mexico Gourmet shifting from the restaurant's Market Street location to recommence operations in early April.
The pandemic had other ideas, and Landin stayed in place, offering carry-out during the lockdown portion, then a resuming indoor dining in early summer when allowed. The plot thickened two weeks ago, when the Market Street location turned up vacant; concurrently, remodeling resumed roughly eight blocks west at 604 Spring, opposite the Breakwater apartment complex.
Last Friday a banner appeared outside.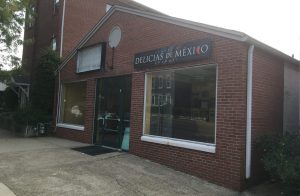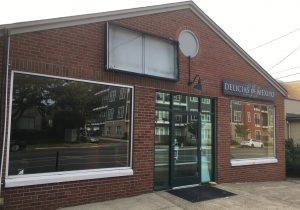 n
The reopening timetable is ASAP, so mid to late October is a reasonable guess for Israel's restart in the new space.
It gives New Albanians something to anticipate in the absence of Harvest Homecoming, although for those of us who live within easy walking distance, fear of waistline expansion is a constant presence.
I wrote about Israel's Delicias de Mexico Gourmet in the fall of 2019.