Tucked away at the foot of Clark Memorial Bridge on the north bank of the Ohio River, Kobe Japanese Steakhouse was a pioneer in introducing Japanese dining to Southern Indiana 14 years ago. It has proven itself tenacious and effective in drawing, educating, and pleasing a diverse clientele from both sides of the river.
Billed as a Japanese steakhouse, seafood and teppanyaki restaurant, Kobe offers a broad selection of Japanese dishes and a strong sushi program. In a muted, modern Japanese-style interior, combining taupe and bold red walls accented with bamboo, globe paper lanterns, and a playfully huge ceremonial paper dragon dancing towards the entrance, Kobe offers intimate seated dining, group-friendly teppanyaki tables (where chefs cook meat and fish at tabletop grills while flashily handling knives), and a long, traditional sushi bar.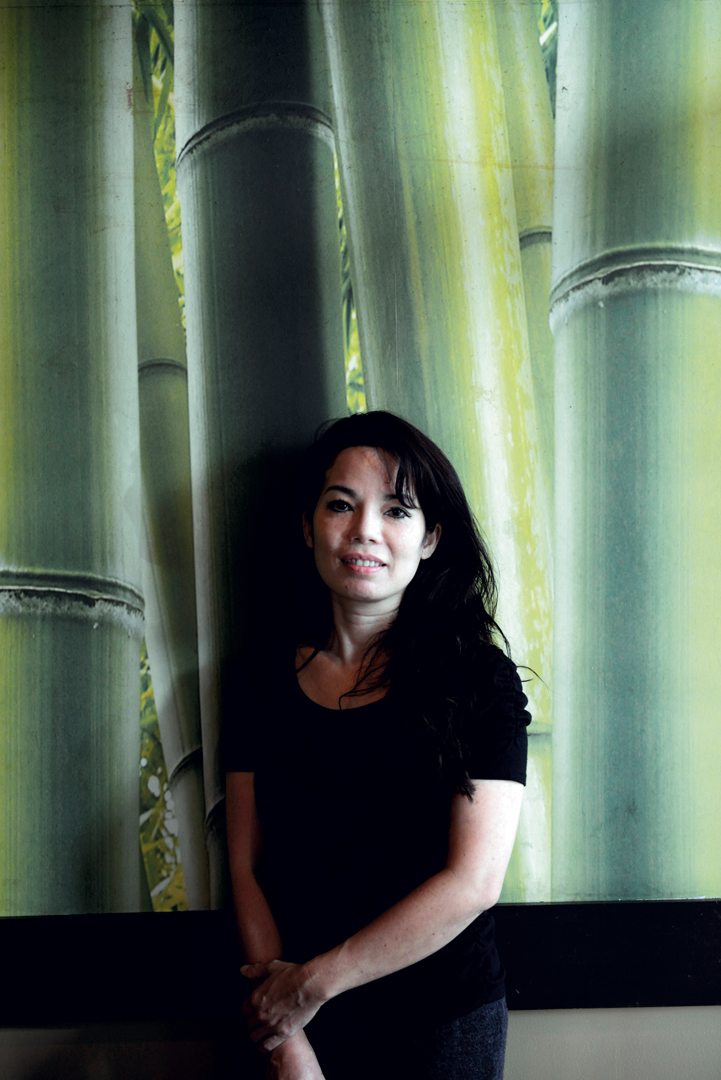 "I love food; it has always been my passion," Vietnamese-born proprietor Dathao "Dee" Balmorez said of her drive that led to opening Kobe, with her ex-husband, in 2000. "We sold everything we had, our car, our home, and borrowed money from our family. We took our chances and realized we're only a couple minutes from downtown Louisville. Many people were still going to that city to eat, so we thought we had a chance."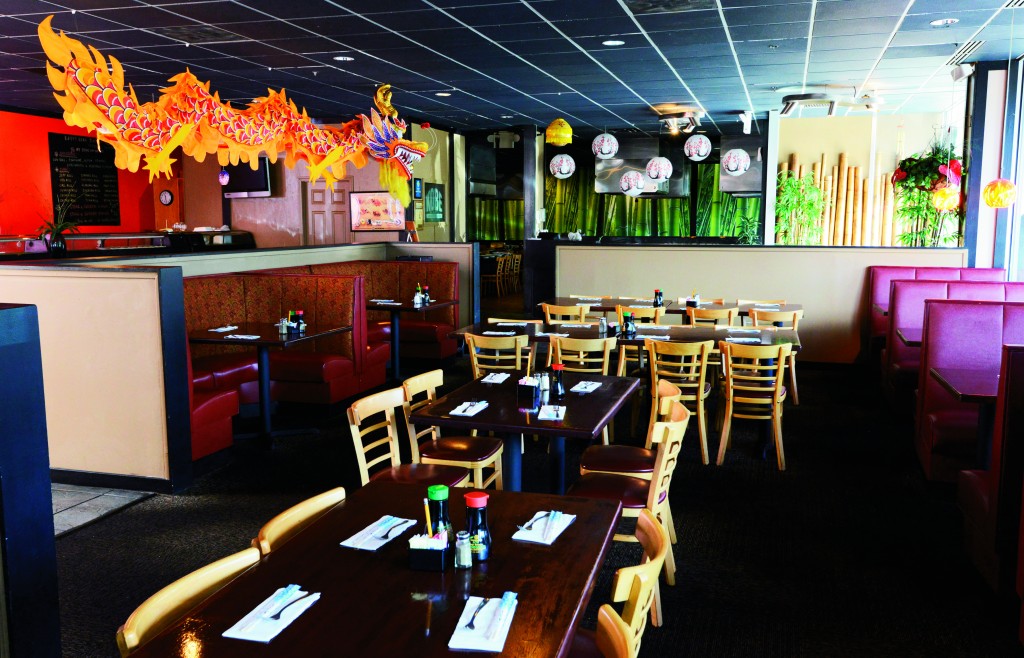 While tides of bridge construction and closures have come and gone–and even now have risen to a crescendo–Kobe's proximity to downtown and an ever more aware dining public has sustained the dream.
"Sushi was a tougher sell at the beginning with locals. People gave awkward looks, leaned back and made faces," Balmorez said. "But with patience and explanation that sushi included cooked seafood, and at the urging of friends who knew better, they started trying and liking it."
"Fish is healthy, nutritious, light and trendy, and in modern terms sushi is constantly evolving," Balmorez continued. "Because we have easy parking, a relaxed atmosphere and downtown in only two minutes across the bridge, we have a lot of lunch customers, including business people. Weekends and holidays attract more teppanyaki customers because they will come with family or friends to sit together and enjoy that experience."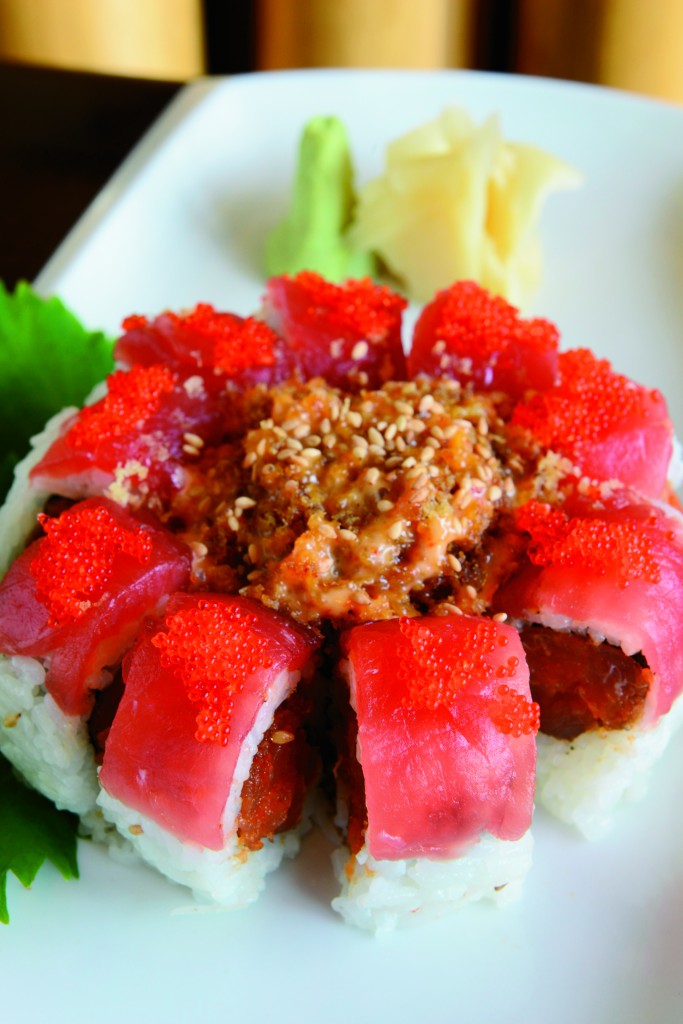 As a sushi pioneer in the Louisville metro area, Balmorez described how Kobe recruited top-line talent who in turn trained a follow-on generation of chefs. One eight-year stint was served by a chef who had already traveled to open Benihanas in capital cities around the globe. Another was recruited from Atlanta, where the Japanese/sushi offerings vastly eclipsed what was available in Louisville.
Today, lead chefs Tuan Nguyen and Alan Le, have tenures of seven and four years respectively, somewhat of a distinction in the constantly evolving and highly competitive sushi scene.
"Serving sushi and raw fish is an art. There are the traditional techniques but one is always learning, learning," said Nguyen. "And Americans are very curious, which is leading to constant new ideas."
The "Maki" category, the typical roll with rice and/or seaweed, is the frontier in the American sushi market catalyzed both by a chef's creative impulses and relationship with their customers.
"Competition has spread knowledge among consumers, so every day we work with the foundation of sushi and the requests we hear from our customers," Le said. "Food and art go into the chef's mind and we can work out a new presentation. If it finds a following, then we'll get together as a group and try to come up with a name."
Examples of this at Kobe would include the Dragon's Kiss roll and the Waterfall roll. The former is a colorful and artful assemblage building off a traditional Dragon Roll which typically features avocado and eel.
"We have made it more spicy. It has a kick," Balmorez said. "It includes jalapenos, fried shrimp, scallions, tempura flakes for crunch and Sriracha sauce."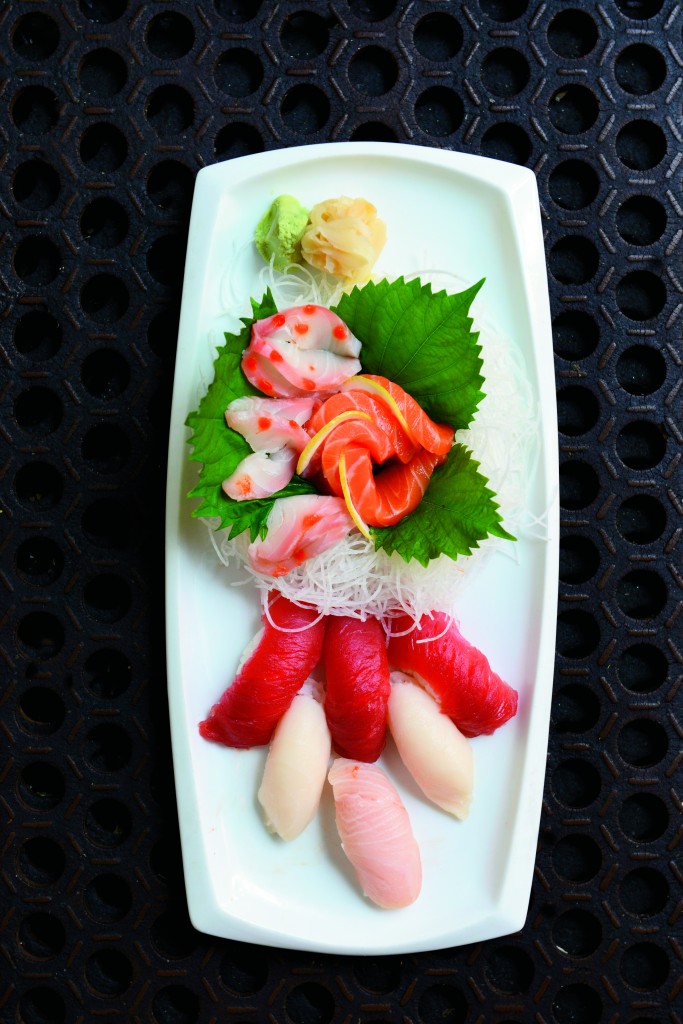 The Waterfall roll, in comparison, is more dense, chewy, and, while hardly as showy, it is pleasing on the palate. Constructed of rice, spicy crab, shrimp and asparagus, and topped with shredded crab, tempura crunch, and tobito (flying fish roe), with three different sauces blended in, it offers a distinctive and satisfying experience.
As tradition and contemporary expectation demands, Kobe has a selection of warm and two cold sakes to serve as authentic accompaniments while exploring the varieties of sushi. The cold versions are unique in that they come fruit-flavored or unfiltered with a rice residue at the bottom of the bottle, a style that may be an acquired taste, but the slight chewiness added by some of the grains can be pleasant and complement the tastings.
Kobe also serves a selection of imported beers, including three Japanese brands—Asahi, Kirin, and Sapporo—along with typical domestics. Full cocktails and bar service is available as well as a serviceable selection of white and red wines, which Balmorez said will soon be expanded.
"Whether at home with family or here, it is wonderful to see people enjoy good food," Balmorez said. "One can't be aloof. You have to do it with heart and if you feel good about what you serve, people will feel that, experience it."
By most measures, Kobe's heart is pumping and, despite a little bridge construction, it is there for all to enjoy.
Kobe is located at 301 South Indiana Ave., Jeffersonville IN. (812) 280-8500.