Louisville African Restaurants to Experience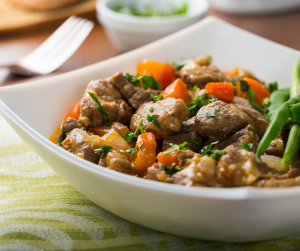 The cuisine of the African diaspora made its way to the Americas and Louisville African restaurants are giving locals and visitors a taste. African cuisine, which cannot be simplified to soul food, is born of many influences. Louisville African restaurants to experience will embody the culinary elements that make the cuisine a flavorful option for diners. In fact, African cuisine has been adopted by many cultures around the world before the trans-Atlantic slave trade. Forced migration of Africans, however, only expanded the cultural influence in the Americas in areas such as South America, the Caribbean and the Southern United States. 
West African culture heavily influences the African cuisine that is found in places like Louisville. Louisville African restaurants include staples such as fish and poultry, vegetables, rice, grains, and beans. African cuisine is both flavorful and fragrant. African cooking uses ingredients like coconut, palm, and black pepper. Moreover, West African cuisine involves a number of cooking methods. The methods that are used to prepare dishes include steaming, frying, broiling and roasting. 
Louisville African restaurants to experience are as diverse as the culture. In fact, it is possible to dine at establishments offering cuisines from different parts of the continent. The Southern city of Louisville is home to top-rated African restaurants such as Funmi's Café, a Nigerian restaurant. 
More African Dining in Louisville
As one of the top Louisville African restaurants, Funmi's Café provides a casual dining atmosphere where people can enjoy modern Nigerian cuisine. Funmi's offers starters, soups, salads, and side dishes. Patrons can enjoy items including Chicken suya, a seasoned chicken breast with a house sauce, Sambusa-a warm, stuffed pastry with meat or lentils and moin-moin bean cake. The soup options include meats including chicken, seafood, goat. Funmi's Cafe does provide vegan and vegetarian options as well.  The menu selection at Funmi's is diverse and the prices are inexpensive. 
Mashallah African Restaurant also serves West African Cuisine. The restaurant offers authentic African cuisine in a visually-pleasing environment. Customers who visit Marshallah can enjoy small plates, quick bites and a selection of healthy dining options. The menu choices at the West African-style restaurant are enormous. Menu items include Super Kanja, Yassa Garnar, Afrian Dibi (Grilled Lamb), and Meat Patties. Marshallah also serves a Ebbeh soup and Nems Beef Egg rolls. 
Food enthusiasts may also be interested in trying Baraka Restaurant which offers an East African cuisine. Baraka offers Somalian dishes and Indian Curry. Menu items include Chicken Suqaar, Keke and Thali. The atmosphere at Baraka Restaurant is casual and comfortable. People looking for inexpensive East African cuisine might consider trying one of Baraka's many menu items. 
Additional African Restaurants 
Ethopian is another popular cuisine from Africa that Americans enjoy. In Louisville, Queen of Sheba Restaurant serves Ethopian food including vegetarian dishes at a reasonable price. The menu includes appetizers, salads, and sauteed dishes. Customers can choose from items including slow-cooked chicken, lamb and kosta wraps. 
African cuisine offers food enthusiasts an opportunity to experience the wide range of flavors that come from the continent right in Louisville, Kentucky. Louisville offers an assortment of restaurants that are inexpensive for price-conscious diners. Still, African restaurants in the city provide inviting atmospheres that are ideal for a quick bit or after work function.