Discover a Louisville Bistro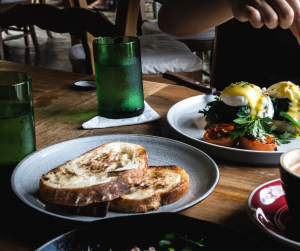 Bistro dining, which has roots in Paris in a popular restaurant type in the United States of America. Different from a café, a bistro is a quaint dining establishment that has affordable foods and beverages. Anyone hoping to discover a Louisville Bistro will appreciate the various establishments available in Kentucky city. While the emergence of bistros is a simple approach to dining in France, modern iterations of the restaurant concept are favored for their charm and ambiance.  Finding the perfect Louisville bistro is simple with a selection of over 20 unique restaurants to choose from.
Selecting a Louisville Bistro for Dining
A food enthusiast looking for an experience different from a bar or pub will be fascinated with the concept of dining at a bistro. Even if someone is thousands of miles from a Parisian restaurant, the bistro experience is available in Louisville. Louisville bistro restaurants are not necessarily focused on serving French food, but an eclectic blend of fare from various parts of the world, including American cuisine. To discover a Louisville bistro in the city is to open up an entirely new dining experience. Bistros are easy on the budget and satisfying to the palate.
Every Louisville bistro has something unique to offer by way of menu items. For example, food lovers might appreciate American dishes, Asian cuisine or Persian food at a local bistro. While the price points for dining establishments in the city vary, it is possible to find a restaurant that delivers exactly the experience that a customer is looking for. Whether dining options are for date night or a dinner out with family, many local bistros do not open until after 4 or 5PM. 
Louisville Bistro Dining
Depending on the type of food and ambiance preferred, bistros in Louisville cater to a wide swath of demographics. For example, one of the most highly-ranked bistros is Anoosh Bistro. Anoosh is a New American-style restaurant that serves a unique menu which includes wild game. Patrons have the opportunity to experience featured items including pheasant, wild boar and elk. The establishment describes its dishes as "refined American plates". Moreover, Anoosh Bistro offers an extensive wine list and full bar within. Clients may partake in the Prix Fixe Menu or a selection of curbside pick-up items. With ingredients like gruyere cheese, bourbon sauce and rooted vegetables, visitors are likely to get a taste of the Southwest fare. 
Bistro Dining in Louisville
Bourbon's Bistro is part of a culinary experience in Louisville, KY. After spending a day doing excursions with a local distillery expert, patrons finish off the day at the bistro. Bourbon's serves items including Southern Salmon Cakes, Bourbon's Burger and a wide selection of desserts. Providing an extensive list of beer, wine and cocktail selections, visitors to the establishment will find fine beverages to pair with the menu's favorite offerings.
There is no need to travel all the way to Paris to enjoy a bistro meal. Louisville, Kentucky offers various dining establishments patterned after the Parisian restaurant model while providing a taste of the region. Bistro dining in the city is not limited to one cultural cuisine, but a harmonious fusion flavor from both home and beyond.