Experience Louisville Cajun Restaurants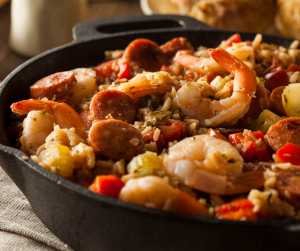 Cajun cuisine is popular in and outside of New Orleans. Louisville Cajun restaurants bring the fresh and savory flavors of the 18th century to the city by way of growing establishments in the region. Individuals hoping to experience Louisville, Cajun restaurants do not have to go far to enjoy the culinary delights of the Louisiana culture. 
Exploring Louisville Cajun restaurants will reveal a plethora of choices for food enthusiasts seeking to experience the flavors of the deep South. There are, however, some restaurants that double in offering both Cajun and Creole dishes which happen to have different influences. What sets Cajun apart from Creole food is the fact that the cuisine originated from Europe. Creole food draws on African, West Indian, Spanish and French influences. 
Choosing a Cajun Restaurant
There are nearly 20 Louisville Cajun restaurants to choose from and counting. To fully experience Louisville Cajun restaurants, it is a good idea to get a better sense of what makes the cuisine unique in terms of flavor and ingredients. Cajun cuisine is deeply rooted in French culture. What's more, early colonists used the method of cooking, which largely consisted of single-pot meals. Jambalaya and Gumbo are examples of one-pot meals that are widely recognized. 
Many dishes incorporate the crawfish as meat. Moreover, the heated Cajun flavor involves using seasonings including hot sauce, vinegar and Worcestershire. Additionally, dishes include sauce and spices like cayenne pepper, paprika and various onions and herbs. 
Popular Dishes at Louisville Cajun Restaurants
Po' Boy sandwiches are a popular choice for food enthusiasts who enjoy fried shrimp and warm buns with fixings. Furthermore, The Po' Boy is one of Louisiana's signature items.
Additionally, Crawfish Boil is a hearty meal that includes all the Cajun staples including corn, Crawfish, potatoes, and sausage. Furthermore, the mountain of food provides a fantastic one-pot meal for an entire group. 
Visitors and locals in the Louisville area might consider visiting J. Gumbo's, a restaurant that has claimed the title of "Real Down-Home New Orleans Cookin'". With 3 locations in Louisville and even more in surrounding cities, J. Gumbo's is one of the most highly-ranked Cajun restaurants in the city. In addition, the restaurant specializes in authentic Cajun dishes and Creole cuisine. Menu selections include appetizers, Big Bowl Entrées, Po' Boys, Wraps and Desserts. 
At J. Gumbo's guests can enjoy a taste of Creole Louisiana in Louisville through dishes like the traditional Creole-Style Jambalaya, Etouffée and Red Beans and Rice. Additionally, since Po' Boy sandwiches do not always have to include seafood, customers can enjoy Chicken style sandwiches by way of the Drunken Chicken and Voodoo Chicken versions. 
Relish the spice of Louisiana by taking a bite of Cajun food at restaurants in Louisville.