Experience Louisville Creole Restaurants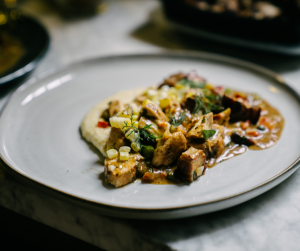 Creole cuisine is popular in Louisiana and beyond. With a history as rich as its flavors, the food that represents Louisiana is also loved in Louisville, Kentucky. Louisville Creole restaurants bring the fresh and savory flavors of the 17th century to the city through growing businesses in the region. Furthermore, if you want to experience Louisville Creole restaurants, you don't have to drive far to enjoy the culinary delights of Louisiana culture. 
As one explores the Louisville Creole restaurants, they will discover an abundance of options for gourmets who want to experience the flavors of the Deep South. However, there are restaurants that offer both Cajun and Creole dishes that happen to have varied influences. Moreover, what distinguishes Creole from Cajun food is the fact that different influences influence the cuisine. The cuisine influences include French, Spanish, West Africa and Indian. In addition, Creole dishes also draw influences from southern cuisine.
There are several Louisville Creole restaurants to choose from in the surrounding area. To fully experience Louisville Creole restaurants, it is a good idea to get a better sense of what makes the cuisine unique in terms of flavor and ingredients. What's more, the Creole cuisine is deeply rooted in Louisiana culture. The term describing a people and a culture derives from a style of cooking known in Spanish as Cocina criolla. 
The typical ingredients of Creole recipes include grains, fruits and vegetables. In addition, recipes contain seafood, poultry and spices. In fact, many dishes contain freshwater fish, crabs, shrimp and shellfish other than meat. Like Cajun cuisine, Creole dishes use roux, a thick sauce that serves as a cooking base. 
Popular Dishes at Creole Restaurants
Turtle soup and Shrimp Bisque are a popular choice for people who enjoy the flavors of Louisiana. Gumbo, Jambalaya, Rice & Sauce and Shrimp Creole are just some of the other delicious dishes you will find in restaurants. 
Visitors and locals in the Louisville area might consider visiting Selena's Restaurant.  The restaurant specializes in Creole and Sicilian cuisine and New Orleans style fun.  Selena's offers a moderate menu of lunch, brunch and dinner with a selection of roasted green tomatoes, hot spinach, gumbo, mussels, crabs, po'boy sandwiches, seafood and pasta. The local restaurant also has its own line of New Orleans-inspired items, including Red Beans & Rice, Crawfish & Shrimp, Etouffée and Jambalaya. Selena's Restaurant offers Creole dishes at a reasonable price. There is a wide selection of poultry, seafood and soups to satisfy the longing for Louisiana. 
Experience Louisiana spices by tasting Creole food at restaurants in Louisville.