We've received an information release from Louisville Delivers, which in its own words is "a locally curated concierge service" working closely with Airbnbs in Louisville and surrounding areas to provide guests shopping and beverage options, while "giving them a taste of local flair and flavor."
The company, which has Louisville roots, actually originated nine years ago in Nashville, Tennessee. Services include all aspects of grocery and liquor delivery, specializing in items like Mimosa and Bloody Mary bar packages for bachelorette parties, bachelor parties, girls' weekends, corporate events, and the like.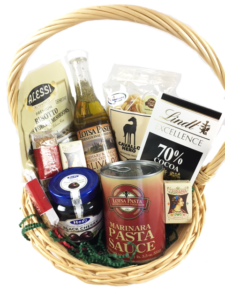 Here's how Louisville Delivers works.
Guests click the website menu link.
From the menu, guests order grocery goods, alcohol and/or bar packages.
An experienced Louisville Deliver driver delivers and stocks the products at the requested day and time.
Visit Louisville Delivers (orders also can be placed through Nashville Delivers).*
A percentage of monthly sales benefits APRON, Inc.
APRON Inc is a local non-profit assisting professional food and beverage workers in the Louisville, KY metro area working at locally owned establishments and who are experiencing financial distress due to illness, accident, emergency, or catastrophic events through no fault of their own.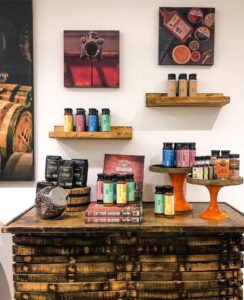 Photo credits: Bourbon Barrel Foods (cover); Lotsa Paste; and Janine Washle, K's Cafe & Catering.
* This service comes at no cost to Airbnb owners or Louisville Delivers' partners. There is a small mark-up on items at Louisville Delivers' end, and a guest delivery fee.