Discover Louisville Fine Dining Restaurants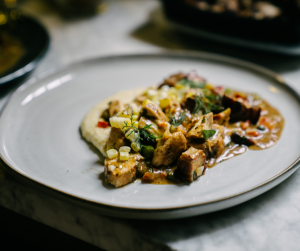 The appeal of Louisville fine dining is that it delivers quality food and exquisite ambiance. Unlike casual dining, fine dining offers a different type of atmosphere. Louisville fine dining experiences will vary depending on what restaurant is patronized, but they will most often include higher-priced menu items. In fact, enjoying food in a fine dining establishment does not mean that customers have to be uncomfortable. There are plenty of establishments that provide comfortable atmospheres for quality outings.
Although the idea of fine dining may seem reserved for special occasions, many people enjoy frequent posh restaurants as a rule. The Louisville fine dining experience includes Four or five course meals served to patrons. Because the restaurants are higher priced, they are an ideal choice for individuals looking to spare no expense. Furthermore, Louisville fine dining is not exclusive to the wealthy, everyday people can also enjoy dining out at 5 star restaurants as well.  Louisville is home to several  dining establishments that offer their own unique flair. 
Fine dining is as much about ambiance as it is about culinary experiences.  Louisville fine dining establishments rate high among patrons who enjoy the works of professional chefs. The dress codes for fine restaurants are typically stricter than casual settings, ensuring that all guests maintain a certain standard.allowing for comfortable attire. At restaurants that offer fine dining, dress codes may be strictly enforced. 
Fine Dining Menu Options
Fine dining restaurants may have extensive product listings including dessert and wine options for customers. Typically, most restaurants take the time to serve each course one by one. 
Upscale restaurants are focused on providing the best experience to clients and it is often worth the added price. Unlike casual dining restaurants, it is not necessary to wait in line at a fine restaurant. Guests can expect personal service with carefully prepared dishes. 
Bistro Le Relais in Louisville, KY offers an upscale dining experience for guests within the walls of an art-deco venue. The restaurant serves French cuisine in a relaxed atmosphere. With stunning views and outdoor dining available, clients can experience exquisite main course options like Carré d'Agneau and Mac & Cheese or Filet Mignon. Bistro Le Relais also offers an enticing selection of desserts to include Tiramisu, mousse, and Profiteroles. Additionally, the restaurant provides a selection of specialty drinks to include choices including Key Lime Martini, Touch & Go, French 75 and Parisian Orchid.
Discover exquisite dining establishments with moderate prices with fine dining restaurants in Louisville.