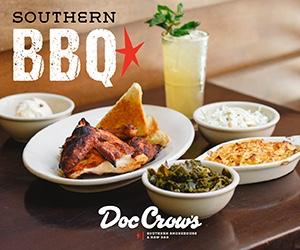 So far, 2018 is shaping up to be the year of mysterious closures. We've already seen the closures of Finn's Southern Restaurant, Over the 9,  and Bendoya Sushi Bar,  but this one is a whopper. After 24 years ,  Asiatique , 1727 Bardstown Road, closed Friday without explanation. This one hits us hard as we just reported them passing the 24-year milestone in November. 
"My partner, Mr. Pabs Sembillo and I decided to take different directions after a great 24 year run," Chef Peng S Looi told Food & Dining in an email. "As for me, I would like to spend more time with my family. Running two kitchens for so many years took a lot of personal time and made the decision for a lifestyle change.  However, I am still running the kitchen at August Moon Chinese Bistro."
Louisville Business First reports that there have been no  plans announced for a new restaurant concept, but  Looi 's email said that  he is always open to new opportunities and would certainly entertain them as presented. The Asiatique google listing has already  been updated, and the restaurant posted a message thanking their patrons and employees to Facebook yesterday,  saying "All good things must come to an end."  The post was met by a flood of comments thanking them and mourning the void of Asiaritas that will follow.
Updated after contact with Chef Peng S. Looi