Enjoy Louisville Southwestern Restaurants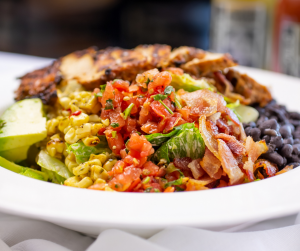 Southwestern food is treasured to people in the cities of the United States. Moreover, Louisville, Kentucky, a city with its own unique features, is no exception. Indeed, the selection of Louisville Southwestern restaurants is enormous. Visitors to the famous city will be surprised to learn that Louisville has nearly 200 different Mexican restaurants, many of which also offer southwestern style dishes. 
To enjoy Louisville southwestern restaurants is to experience different flavors imported from different regions of Mexico and the southern United States. Although there are many traditional dishes in southwestern-style dining establishments in Louisville, each restaurant delivers its own unique atmosphere. Aside from the familiar staples, foodies will likely discover new culinary delights on a trip to Louisville's restaurants.
Southwestern Restaurants
Southwestern cuisine is adored due to its fresh ingredients, savory flavors and affordable price points. Moreover, traditional Mexican dishes offer healthy selections from all the food groups. Restaurant patrons seek colorful vegetable rich sauces. Authentic Mexican cuisine is deeply rooted in the cultural aspects of Mexico and Southwestern cuisine is a regional interpretation of old and new. The Southwestern cuisine is essentially a blend of ingredients from indigenous and Spanish culture as well as American influences.
Through southwestern fare, restaurateurs have created dishes that are favored among Americans. Popular American fare includes fajitas, enchiladas, and chimichangas. So restaurant explorers will distinguish between authentic Mexican, Southwestern, Tex-Mex, Mexican-American and Mexican-Latin American eateries. Considering that every eatery serves a unique clientele, it's easy to find a favorite place to dine in Louisville. For fans of southwestern food and Mexican cuisine, there are so many options available.
As far as Mexican cuisine is concerned, there is something for every taste. Furthermore, Louisville Southwestern restaurants offer various venues including spacious sit-down eateries, compact taquerías, and food trucks on the go. One place where customers can enjoy Louisville Southwestern restaurants is Taco Luchador, taquería with 4 different restaurant locations. Taco Luchador primarily offers an assortment of taco plates for customers. Main courses  at the eatery include various meats and fresh ingredients like coriander, guacamole, queso fresco and pico de gallo. Patrons can also choose from a robust menu of tortas, which are
Restaurants for Any Occasion 
Southwestern cuisine food is great for any type of gathering. Breakfast is plentiful in restaurants like Con Huevos! (with Eggs), a breakfast and brunch eatery that serves breakfast, Brunch and Lunch. At three locations in Louisville, Con Huevos serves tacos and cocktails on Fridays and Saturdays. Con Huevos! offers menu items like Tres Leches pancakes, Dulce de Leche French toast and Chilaquiles con Huevos.
La Carreta offers an extensive menu of nachos, burritos, fajitas, quesadillas and enchiladas. Customers can also choose between vegetarian options, à la carte menus and plate combinations. 
Southwestern cuisine is as popular in Louisville, Ky., as it is in the rest of the country. 
Regardless of where one dines, restaurants in the area will offer a unique fare that includes many staples of Mexican dishes and Southwestern influences. Finding enjoyable food from above and below the border is easy in Louisville.
Experience a taste of the Southwest, Explore Southwestern Restaurants in Louisville.