Louisville Steakhouse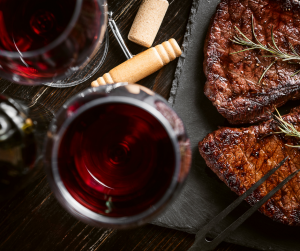 Dining at a steakhouse is quite a treat for many people. Steakhouses are restaurants that specialize in serving steak dishes with hearty sides. Louisville steakhouse dining establishments will offer guests an authentic American experience. Furthermore, restaurants in the region incorporate local fare into dishes served to customers. Louisville steakhouse options for dining in the city are abundant. 
Prime beef is a delightful meal especially when complemented by warm, savory sides. In Louisville steakhouse restaurants are common. The focus in the dining establishments is on serving various forms of beef. Even if people travel from out of town to Louisville, they will discover delicious cuts such as filet mignon, sirloin or tri-tip.
Chefs prepare steak using several different methods. The seasoning, however, plays a critical role in how a beef dish turns out. Nevertheless, food enthusiasts will find a wide selection of Louisville steakhouse options for dining across the city. 
Because quality meat is costly, Louisville steakhouse restaurants are typically priced on the higher end. The cost, however, is often worth the expense due to the fact that the meal will include high-quality ingredients. Quality cuts of meat will cost more for customers. Usually, patrons do not mind paying a little extra for an amazing dinner with friends, family or significant others. Steak dinners can be perfect for celebrating special occasions or simply for a night out on the town. 
Top Louisville Steakhouse Establishments
One of Louisville's top steakhouses is Jeff Ruby's. Jeff Ruby's features steak and American fare. The restaurant which also includes Vegetarian selections ranks high among Louisville natives with people describing the food as being pricey but delicious. The steakhouse provides guests with an upscale dining atmosphere and professional service. Jeff Ruby's is an elegant restaurant with a welcoming mood.
Jeff Ruby's offers a main menu, sushi menu and after dinner menu. Items included on the main menu are Blue Crab Bisque, Shrimp Cocktail, and Salad. Beef is the highlight of the restaurant. The restaurant offers Jeff Ruby U.S.D.A. Prime Steaks. The Jeff Ruby Menu offers options such as New York Strip and Blackened Ribeye. Another menu offered to customers is the Jeff Ruby Premium Handcrafted Filet Mignon. The Filet Mignon menu includes Barrel Cut Filet Mignon and Petit Filet Mignon. The taste of Kentucky is also included in the menu with Bourbon peppercorn dressing to "Crown Your Steak". 
Jeff Ruby offers an extensive Entrée Menu which includes a variety of beef, seafood and vegetable sides. The restaurant sides available include Boardwalk Fries, a Signature Macaroni and Cheese, Mashed Potatoes and Truffle Creamed Corn. 
Diners are sure to enjoy the fare available through Jeff Ruby's Steakhouse in Louisville. Great food is within reach. Although the dining selections are on the pricey end, the restaurant is an idea setting for a celebration.