Louisville Upscale Casual Restaurants to Enjoy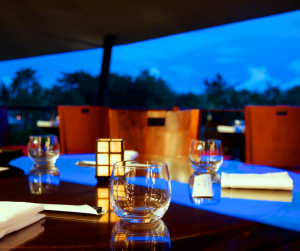 Dining is all about the food, the experience and the atmosphere. Choosing the best Louisville upscale casual restaurants will provide a memorable experience for guests looking to enjoy a great meal. Moreover, dining establishments have unique characteristics depending on their business model. In addition, some restaurants are more relaxed while others are more formal. Somewhere in between upscale dining and casual dining is the concept of upscale casual. Louisville upscale casual restaurants to enjoy are establishments that meet in the middle of dine dining and a comfortable setting.
Louisville upscale casual restaurants are a notch above dining establishments that are mostly found among restaurant chains. Additionally, typical casual restaurants include affordable cuisine, dine-in seating and basic place settings. Furthermore, casual restaurants may be also broken down to include fast casual dining also found in chain restaurants where there may or may not be a server. Nevertheless, Louisville upscale casual restaurants to enjoy will go beyond casual dining experiences which may include restaurants such as The Cheesecake Factory. Additionally, casual dining establishments usually provide dine-in seating, a server and access to a full bar. The prices of meals at casual restaurants are more expensive than fast casual establishments. 
Louisville Upscale Casual Restaurants to Choose From
Fine dining is a unique category that provides a remarkable experience for guests. Typically fine dining restaurants are one of a kind. The restaurants do not normally belong to a national or international chain. Fine dining restaurants include 4 or 5 course menus with an extensive wine selection. Usually, a sommelier is on site who is an expert on various wines. Fine dining is more expensive to enjoy. 
The upscale casual model, however, is a middle ground for people who want a bit of luxury in a relaxed atmosphere with slightly lower prices. Upscale casual dining offers quality food, good service and memorable experience. Chain restaurants such as Ruth's Chris Steak House might be considered upscale casual dining. Choosing between fine dining and upscale casual dining is largely a matter of preference. Both dining options are great for celebrating special occasions. Furthermore, dining in an upscale casual environment will still provide ambiance, professional service and many menu selections. 
Upscale Dining in Louisville
One of the most popular Louisville upscale casual restaurants available is Vincenzo's. Vincenzo's offers an authentic Italian dining experience. The restaurant serves lunch and dinner selections. Vincenzo's is an ideal restaurant for celebrations or private gatherings. Patrons can book reservations in advance to enjoy selections from four menus. Menu options include Lunch Dinner, Theater, and Wine. Vincenzo's offers a selection of moderate to high-priced appetizers, entrees, salad, pasta, seafood, and desserts. Guests can enjoy a 4-course meal at Vincenzo's along with a large selection of Italian wines.
Upscale casual dining is a great experience in Louisville. The dining establishments are perfect for special occasions. People looking for an elegant dining experience that is a lighter on the budget will enjoy spending time eating at an upscale casual restaurant. Even though upscale casual dining may be less expensive than fine dining, customers can still enjoy good service and an inviting atmosphere. Furthermore, upscale casual restaurants also offer handcrafted meals and beverages.