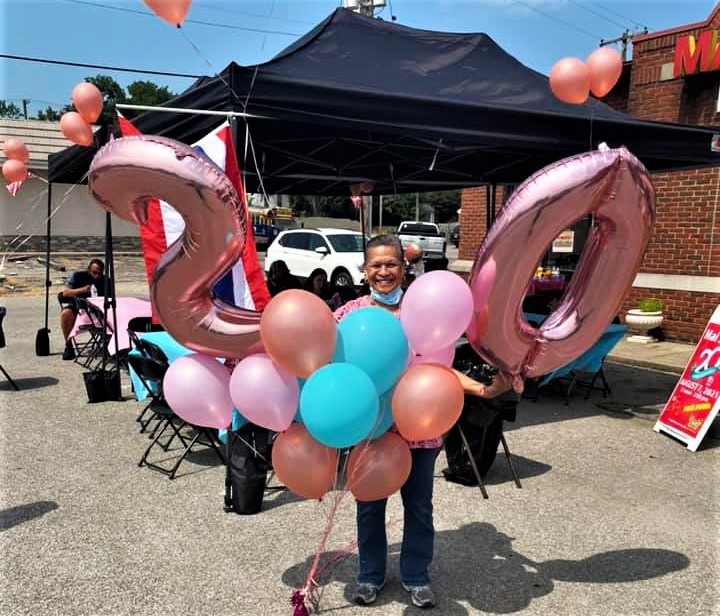 Mai's Thai is old enough to legally drink a festive Singha, and not only will there be a party on August 6, but it's also the inimitable founder's 70th birthday celebration and Customer Appreciation Day (noon – 3:00 p.m.)
Owner and namesake Mai Kungkran Meyers is a beloved Southern Indiana legend, and I speak for many in expressing appreciation that she chose to bring her culinary skills to the Right Bank of the Ohio at a time when global flavor options were few in number.
Last year F&D's editor-in-chief Marty Rosen placed Mai's Thai in an affectionate context.
Letter from the Editor: Mai's Thai is 20 years old, and there'll be a party
I've written about Mai's many times over the years — as have, I think, all of the food writers in the Louisville area. When Mai opened in Jeffersonville, our F&D colleague Susan Reigler reviewed the restaurant for The Courier-Journal. She said of an order of Pad Khing that its hint of ginger was "as delicate as a butterfly's wing. It fluttered through the light-bodied sauce draping the sliced chicken, scallions, and wood ear mushrooms … "
I think it's safe to say that everyone who has reviewed Mai's has been inspired by both the food and Mai herself.
Mai's Thai is located at 1411 E. 10th Street in Jeffersonville (812-282-0198). The website has information about Mai and the restaurant: maisthai.com, and there is a Facebook page.
advertising content
advertising content