Vickie Smith says she had a dream about twenty years ago that she would one day run a restaurant. And after running a catering business out of 609 W Main St, she was recently asked by the pastor of St Stephens to take over what was once KC's restaurant and then Frederick's in the St Stephens Family Life Center at 1018 S 15th St. It must have been fate, because Smith says the windows in the building match the windows from her dream.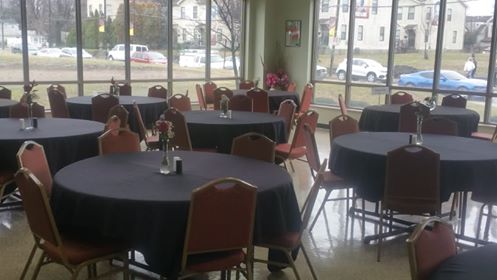 Mattie's Kitchen & Catering – named for Smith's grandmother, from whom she learned to cook and whose soul food recipes are used – seats about 140 and is open on Wednesdays from Noon to 2 p.m. for lunch and again from 5 to 7 p.m. for dinner with a menu that changes but offers up items like fried or baked chicken, pork chops, mac n' cheese, spaghetti and meatballs, vegetable medley, and red potatoes with cream and cheese. On Fridays, the kitchen is open from noon to 6 p.m. and offers catfish as a special item alongside other menu items. The cost per plate on Wednesdays and Fridays is $9.
But the big day is Sunday when they are open from 11 a.m. to 4 p.m., and the crowds come in waves after each of the church's three services. For $12, you can enjoy homemade slaw, mac n' cheese, sweet potatoes, collard greens, cabbage, and smoked or fried chicken.
"On Sundays, you can get a little taste of everything. If you can fit it on your plate, you can have it," she said with a chuckle.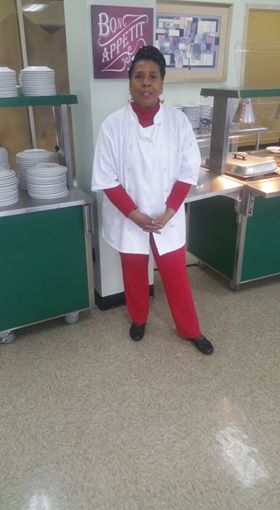 All prices include a drink and dessert. Smith said she makes cherry, peach and apple cobbler.
She plans on being open more days in the future and said she is currently just trying to get a feel for the people and also still maintain her catering jobs like cooking for families when someone has passed away.
"I love to cook," she said. "I just want the food to touch the souls of the people."