Juzo Itami's 1985 film Tampopo has been called "the world's first Ramen Western." It is an innovative light comedy and a loving paean to the ceaseless pursuit of noodles and tonkatsu.
Luckily for those Louisvillians who join Itami in sitting "at the intersection of cinephilia and ramen obsession" there is the new Ramen House Louisville adjacent to the Baxter Avenue Theatres at the Mid City Mall (1250 Bardstown Road Suite 17A in the space formerly occupied by Bazo's Fresh Mexican Grill).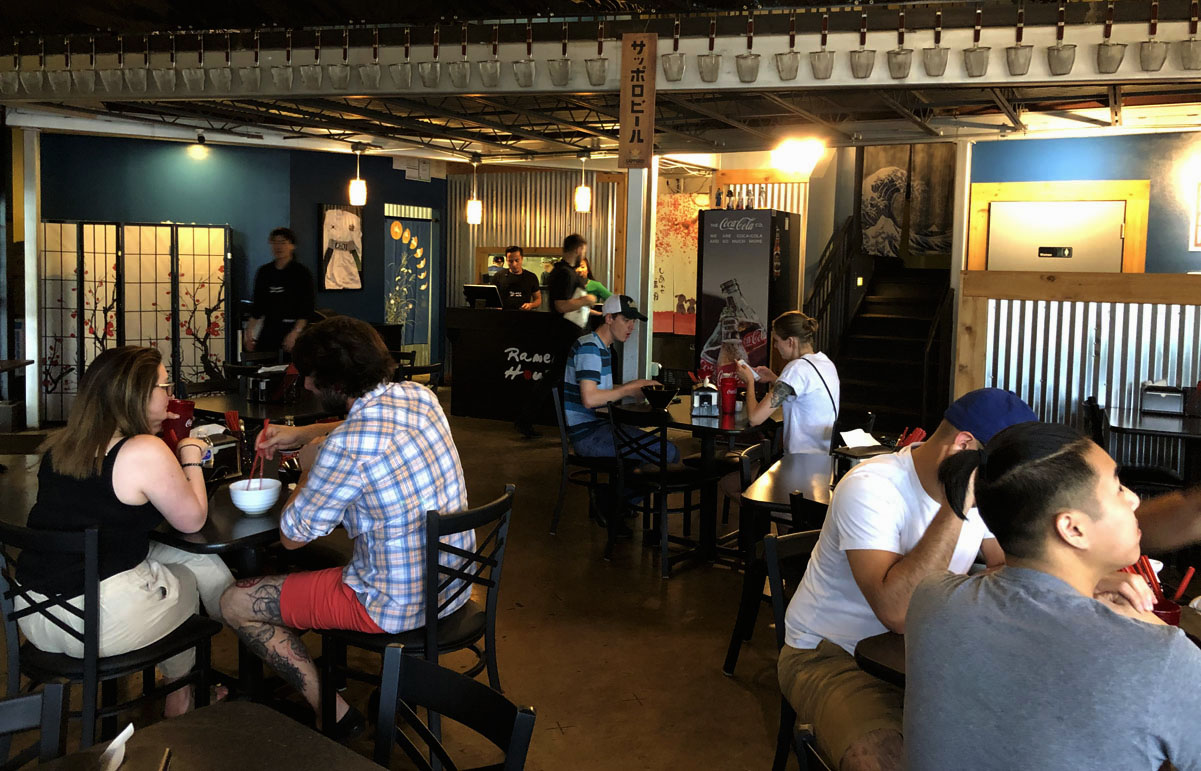 The first business day for Ramen House Louisville was Friday, June 7, understandably complicating our efforts to reach owner Jonathan Ham.
Given that Ham's previous restaurant venture was the well-regarded (albeit short-lived) Ramen Inochi, early indications suggest numerous parallels between it and Ramen House Louisville. According to the restaurant's Facebook page, "We are bringing traditional ramen, rice bowls, different kinds of buns, and handmade gyoza to Louisville."
Listed hours for Ramen House Louisville are 5:00 p.m. to 10:00 p.m. Monday through Thursday; 5:00 p.m. to 12:00 a.m. on Friday and Saturday; closed on Sunday. We'd recommend phoning just to make sure: (502) 709-4374