Just passing the bar's 13th anniversary, father and son Keith and Jason Brown plan to reopen the much loved Brownie's "The Shed" Grille & Bar next Thursday or Friday, September 19 or 20, at their new location, 9900 Lynn Station Road. Jason said the definite opening date will be officially announced Wednesday on their F
acebook page. 
Hours will be 4 p.m. to 3:30 a.m. this week but then will revert to day and night hours from 11 a.m. to 3:30 a.m.
It's been two months since they were forced out of and closed the doors at their Whittington Parkway location on July 1st (due to pending building demolition). They began construction in the new spot the next day.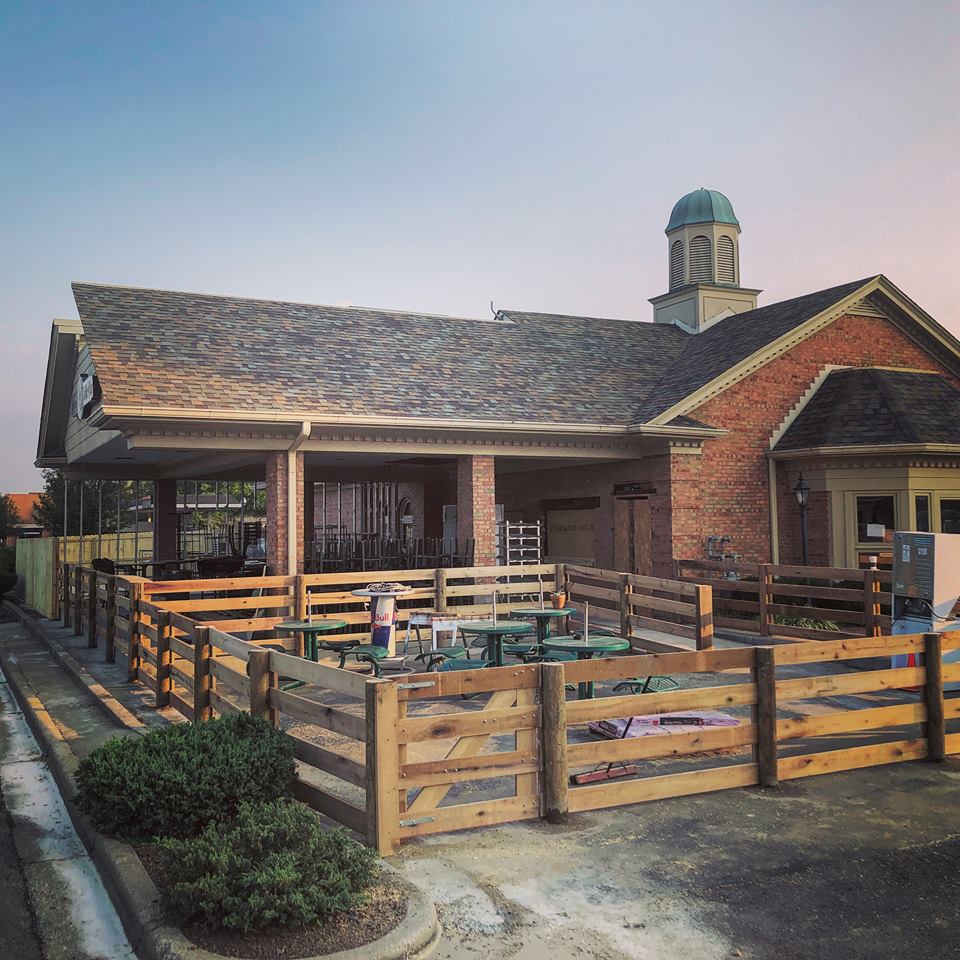 "Everyone wants to know when we will open," said Jason, who is very pleased with the new stand alone building in the Plainview Village shopping center. "We were the only ones in the old shopping center. it was a ghost town. Here, we are surrounded by businesses, and everyone has been very welcoming, coming over to shake my hand and introduce themselves."
Keith originally opened Brownie's in 2005, and Jason bought into the business in 2015, making it a father and son operation. Jason says it worked out very well, because there is a bit of old school, a bit of new school, giving them a very broad demographic. They have a good crowd of fifty-year-olds and up for lunch and twenty-somethings for happy hour and late night.
Jason doesn't expect that to change. However, there will be a few exciting changes worth mentioning.  He said they are going with the theme they've always wanted with a shed vibe. Everything will be wood and tin, inside and out, and the design will be the blueprint for future locations. The new location is larger, offering seating for around 140 people inside and out with three different patios: a front patio, a dining patio, and a small patio for smokers to hang out on. Around 30 big screen televisions will be visible inside and out, and a pass through bar will serve both areas. Golden Tee fans will be thrilled with the new Golden Tee room, created just to house the popular golf video game.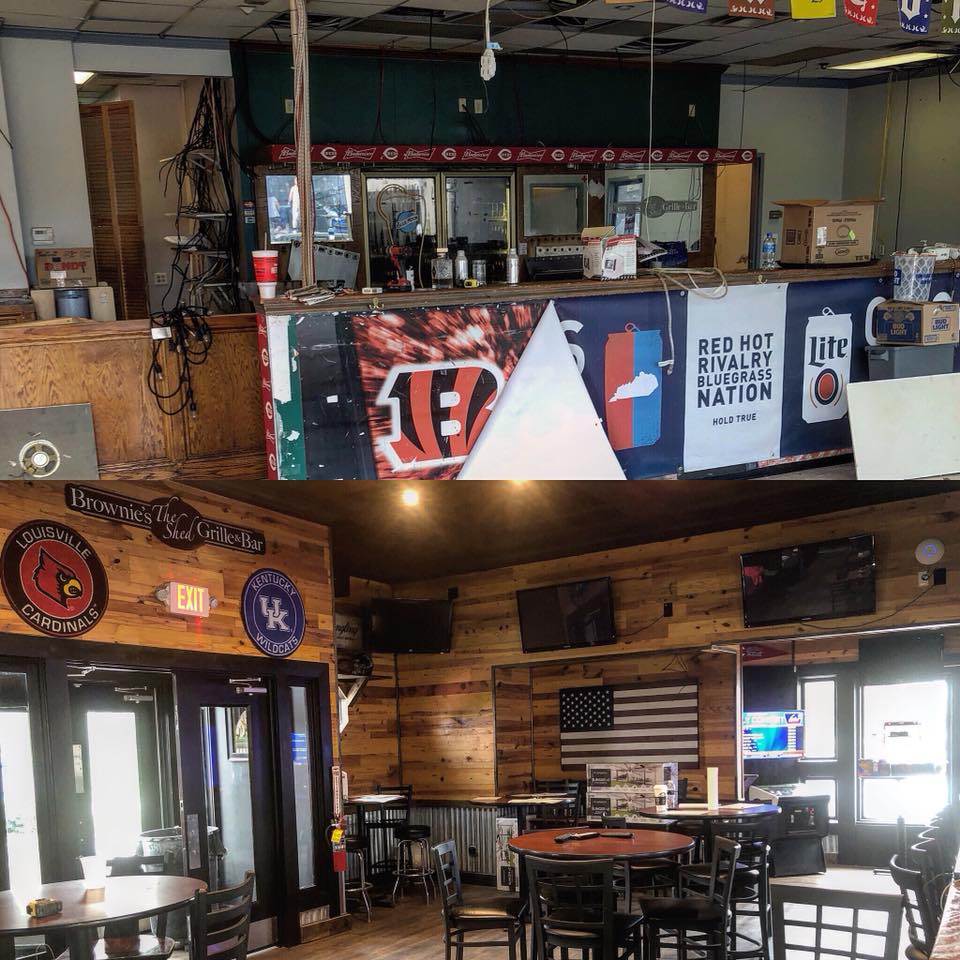 Much of the staff has not changed. Jason said that 19 of 21 servers and bartenders are returning, which he thinks says something about the business. "Most of our girls did not find temporary work during our closure. They just stayed off work, preparing for our reopening. We also hired about 10 new employees."
The menu will also see some changes. They will still be known for their burgers and wings, but their melt sandwiches will transform into "fork and knife" sandwiches – open faced hoagie style. They're also adding a few items like fried pickles and a Philly Cheese Steak sandwich and wrap. Plenty of beer options will be available with 16 on tap and 40 bottles or can varieties.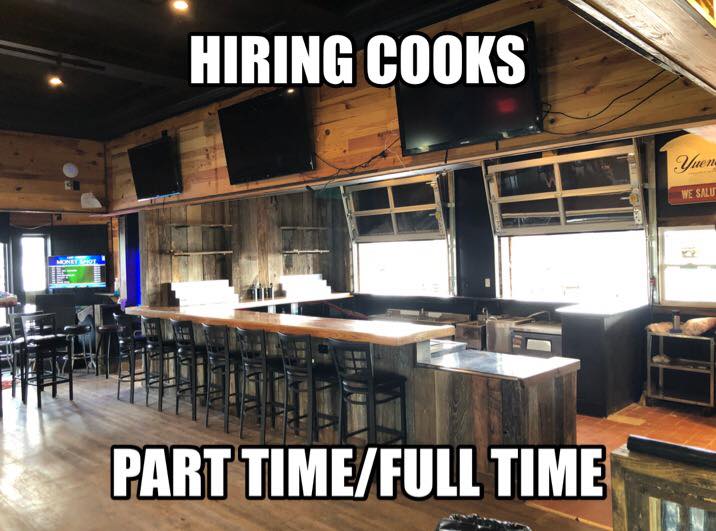 This lively bar will also still offer plenty of entertainment with trivia on Tuesdays, Karaoke on Wednesdays and live music on the patio every Friday and Saturday. Perhaps the most unique event, they host a fun service industry night where service industry workers go head to head in a Family Feud style game.
"With this move, I think this is what we always wanted our brand to be. Being down in Hurstbourne, we had the 'hole in the wall' title. I think we're losing that here, and I think we're raising it up a notch across the board with this new location. J'town has been wonderful to work with; my staff and I are very happy to be here.
 "I've always said is, but it's also been a goal. We've always wanted to be the best sports bar and restaurant in town. As far as the patio goes and the more updated building, along with the design, we should be right there at the top of the list now in the city."