MESA, A Collaborative Kitchen, 216 Pearl St in New Albany,  is set up like a beautiful home kitchen, and taking a seat at their counter to watch the featured chef of the evening is like being at a chef's private home dinner party. Last night, June 2,  Ballotin Whiskey and Chef Miranda Stooksbury teamed up to offer a delightful three course meal with wonderful cocktail pairings.  Chef Stooksbury is the owner of Clover and the Greens Catering  and offers private chef services and teaches people how to make delicious healthy meals.
Mesa Co-owner Rod Juarez said that people don't stop to sit around the table and tell stories anymore and that is the environment they want to create at MESA.
Read more for pictures and recipes.

We'll be sharing the recipes for the food to our Facebook page when Chef Stooksbury posts them to her website on Tuesday.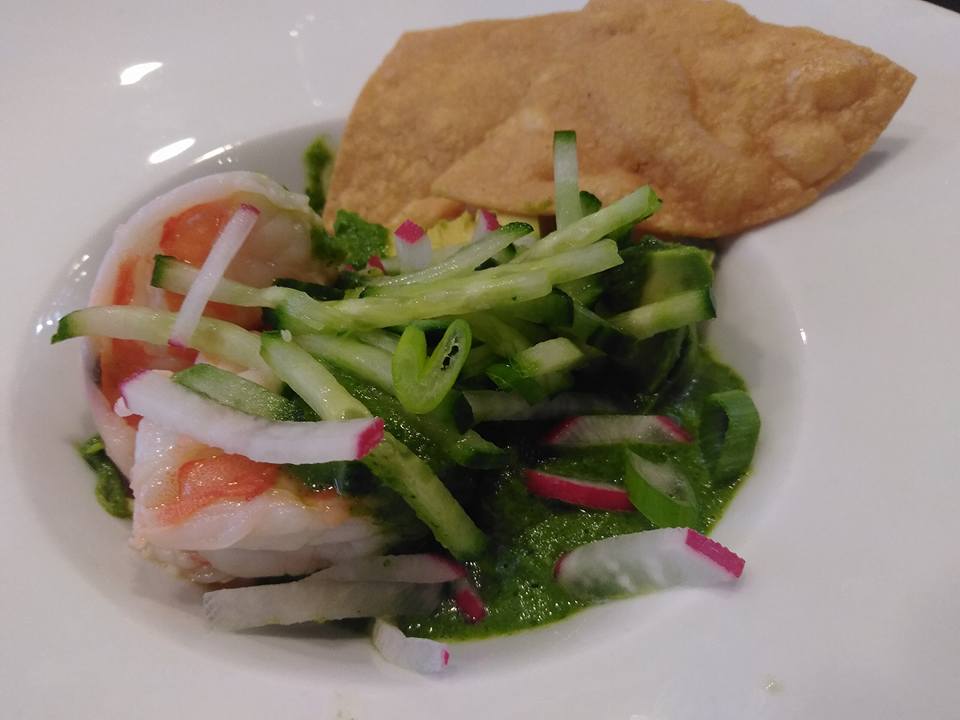 First Course:  Poached Shrimp Ceviche-, Lime, Mint, Cucumber and Avocado
Cocktail Pairing: Ballotin Spring Fling
1 1/2 oz Ballotin Chocolate MInt Whiskey
3 oz Prosecco
Dash of Angostura Bitters
Stir Ballotin Chocolate Mint and bitters in a mixing tin with ice. Strain into a champagne flute and top with Prosecco. Garnish with a Lime & Honey washed English cucumber spiral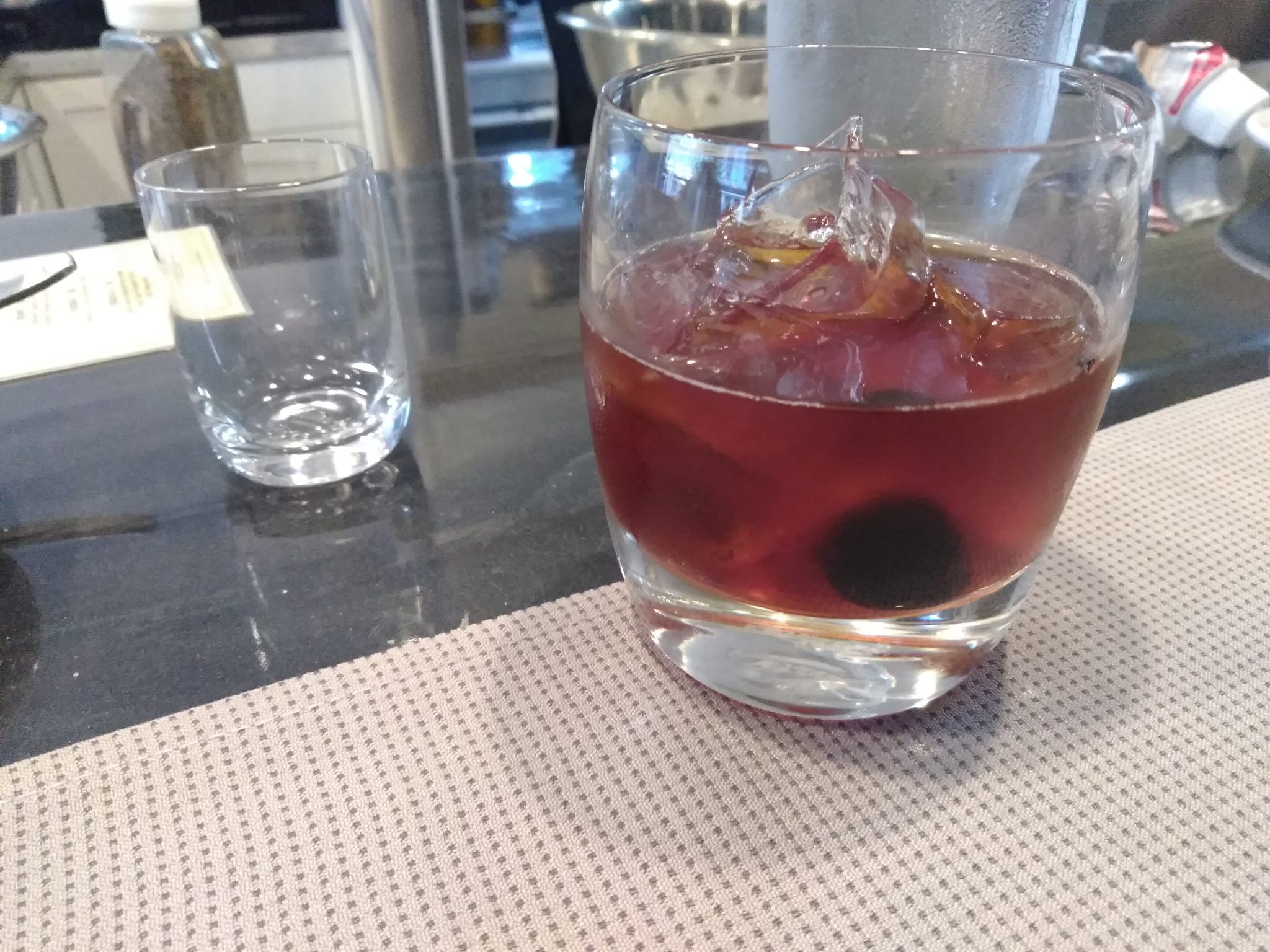 Second Course: NY Strip Entree Salad with Grilled Ballotin Peaches- NY Strip, Grilled Peaches, Spring Greens, Cherries, Spiced Pecans and Gorgonzola Vinaigrette 
Cocktail Pairing: Ballotin Grilled Peach Chocolate Old Fashioned
2 oz Ballotin Original Chocolate Whiskey
1 oz Bourbon
Grilled Peach
Dash of Peach Bitters
In a rocks or old-fashioned glass, muddle the grilled peach slice and a cherry with a dash of bitters. Pour in the Ballotin Chocolate Whiskey and Bourbon. Fill with ice.
Third Course: Ballotin Affogato with Raspberry Coulis
1/2 cup sugar
2 oz Ballotin Original Chocolate Whiskey
1 pint fresh raspberries
1 tablespoon Chambord
Combine sugar and Ballotin Chocolate Whiskey in a small saucepan over medium heat. Cook until sugar is dissolved.
Add the fresh raspberries to the hot syrup and let cool for 10 minutes.
Pour the raspberry and syrup mixture into a blender. Pulse a few times till pureed (but do not crush the seeds through over-blending.)
Push puree through a fine mesh strainer set over a medium-size bowl. Stir and push on the solids with the back of a rubber spatula until all of the liquid has been extracted. Discard the seeds and other solids. Add the Chambord and Stir to combine.
Cocktail Pairing: Ballotin Nuts and Berries
1 1/2 Ballotin Caramel Turtle Whiskey
1/2 oz Chambord Black Raspberry liqueur
1/2 oz half & half
Shake in mixing tin with ice. Strain into a cocktail glass. Garnish with fresh raspberries.