Yesterday the Molly Malone's branch at 3900 Shelbyville Road in St. Matthews announced an immediate rebranding, to be implemented in the coming days. Little else is known at present, so welcome to The Raven (see pertinent glossary below).
We've many great memories of our time here, but we are beyond excited to announce a new concept in The Raven. We have started a much needed renovation and will be closing this Sunday night at 8 until Thursday afternoon at 5. We appreciate your loyal patronage and patience as we complete the transformation. And, will share updates on social media as we approach our grand opening day.

Sláinte!
Now for the handy glossary.
"Sláinte" means health in Irish Gaelic, and implies "good health."
St. Matthews began as a settlement at the intersection of what we now know as Breckenridge Lane, Shelbyville Road and Westport Road. Around 1840 the vicinity was called Gilman's Point from — of course — a tavern owner, Daniel Gilman. When St. Matthew's Episcopal Church was completed around 1850, the U.S. postal service made the official naming call, opting for the saint rather than the saloon.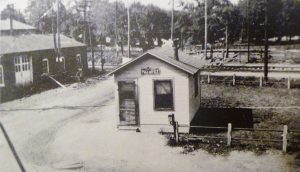 Molly Malone is the city of Dublin's fictional fishmonger and "favorite daughter," immortalized with a statue and subject of a classic tune, although as usual, it's more complicated than it seems.
Common ravens are "large, black birds, with strong, heavy bills. They look rather like American Crows but are much larger and can weigh more than four times as much. When size isn't enough to distinguish the two species, look for the heavier bill and the shaggy feathers around the raven's throat."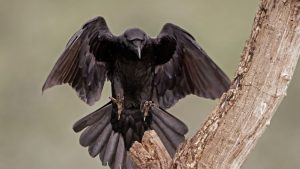 The Raven is a classic narrative poem by Edgar Allen Poe.
Then this ebony bird beguiling my sad fancy into smiling,
By the grave and stern decorum of the countenance it wore,
"Though thy crest be shorn and shaven, thou," I said, "art sure no craven,
Ghastly grim and ancient Raven wandering from the Nightly shore—
Tell me what thy lordly name is on the Night's Plutonian shore!"
Quoth the Raven "Nevermore."
And, to paraphrase Louis Armstrong, if you have to ask what Guinness is, you'll probably never know.