Restaurant Comings & Goings — Spring 2022
Although we have had two years of pandemic disruption affecting all aspects of our lives, as I write this, the sense of a possible return to our normal living patterns seems to be spreading. One aspect of the normal activities we once took for granted, eating out at sit-down restaurants, has stabilized somewhat this past winter. While some restaurants are still closed, Food & Dining has discovered that 25 new restaurants have opened since our Winter issue, and 20 businesses have closed permanently, a ratio quite in keeping with the pre-pandemic churn in the restaurant business. Such numbers are not, perhaps, cause for rejoicing about dining out, but the slight preponderance of the newly opened over the recently closed is at least cause for letting out a sigh of relief. In such parlous times, we need to be thankful for any sign of hope. We can express our thanks best by patronizing local restaurants, old and new. Let's go out to eat.
(Originally published in the Spring 2022 issue of Food & Dining)
NEW TABLES
If you've become shack-wacky by isolating and hunkering down, there's a good reason for a little road trip down to the Jim Beam Distillery. First, take a distillery tour, then head for The Kitchen Table (522 Happy Hollow Rd., Clermont, Kentucky), the new destination dining spot at the distillery where your group can share duck poppers or smoked whole wings, then chow down on burgoo, pulled pork sliders, hot smoked trout or pizza. Get a box of bourbon balls for the trip back.
If you need breakfast before such a road trip, stop first at Big Bad Breakfast (984 Barret Ave.), the first Kentucky outlet of a regional Oxford, Mississippi-based chain, which has moved into the space that will forever be known as "the old Lynn's Paradise Café." The extensive breakfast and lunch menus play upon various southern food traditions: a Creole omelet, chicken and waffles, huevos rancheros and a fried oyster scramble.
After that fun road trip, you might want to just nurse a cocktail and chill looking out at the city. The ideal place is Copper & Kings Rooftop Bar and Restaurant (1121 E. Washington St.). Try a drink made with one of the craft spirits produced in the handsome copper pot stills, and snack on salmon tartine or a sesame scallion pancake.
The outwardly nondescript brick building that previously housed short-lived Mr. Lee's, has been handsomely redesigned and renovated as North of Bourbon (935 Goss Ave.), a name that plays up the historical connection of Louisville and NOLA. There's an extensive bourbon selection, some innovative bourbon cocktails, and NOLA-inspired lunch and dinner menus: po'boys, crawfish boudin balls, red beans and rice, and smothered catfish.
Fernando Martinez's Olé Restaurant Group has closed the East End location of Guaca Mole Cocina Mexicana and, after a beautiful renovation and major upgrades, relocated the modern Mexican restaurant to NuLu (900 E. Market St.) in the former Rye space. They also retooled the name. It's now called  Guacamole Modern Mexican.  There are tacos and enchiladas, but also a selection of moles, seafood dishes and Mexican specialties such as the tamal Oaxaqueño and enfrijoladas.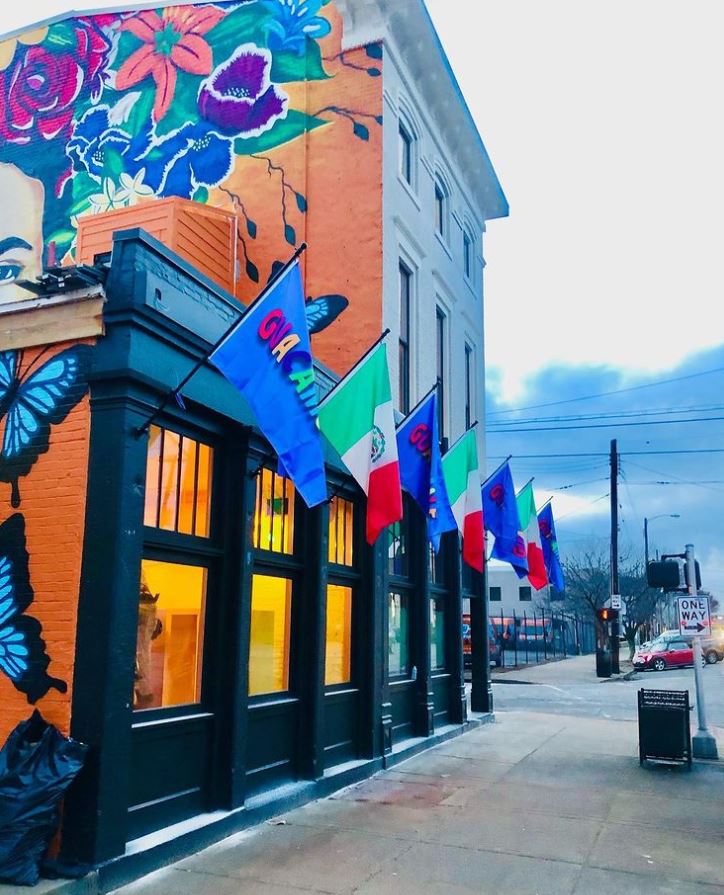 After the long delay typical of the snags and snafus that plague many new restaurants, Goodfellas Pizzeria (642 Baxter Ave.) is finally open. The pizza style is New York thin crust. The names of specialty pies refer to gangster lingo: the Wiseguy, the Don, the Boss and Fuhgetabout it. The last comes with every topping available.
The corner of S. Second and W. Breckinridge streets has never looked so crisply maintained. The long renovation of the sprawling Kroger grocery that once occupied that space into Noble Funk Brewery (922 S. Second St.) is now complete. Look for two dozen taps including some serving kombucha.  A sister business, Noble Hearth Pizza, serves thin-crust pizzas, and outside there is seating, a putting green and concrete ping-pong tables.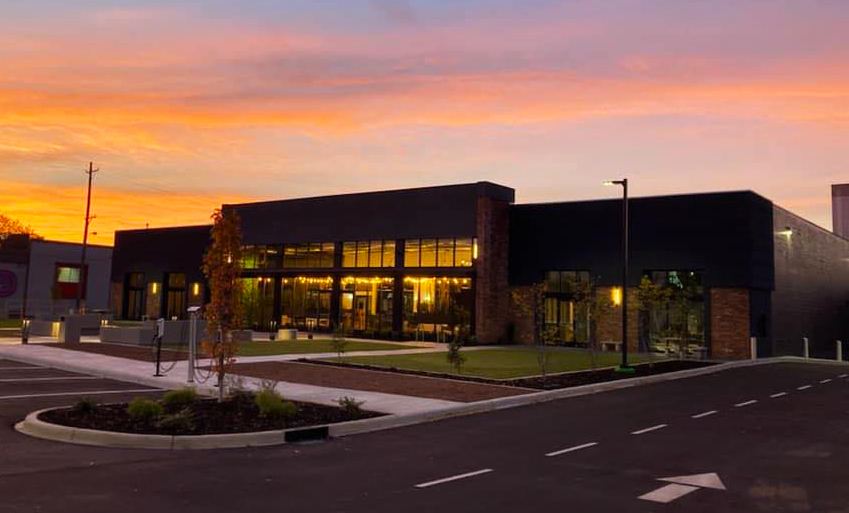 Several new bars accommodate a range of imbibing choices.  Neat Bourbon Bar + Bottle Shop (1139 Bardstown Rd.) takes advantage of a state law that permits the resale of vintage liquors that are no longer available from distributors. There are 30 contemporary bourbon brands available and several hundred vintage, discontinued or historically interesting labels, by the drink or by the bottle.
Jared Matthews continues building his varied St. Matthews restaurant empire, adding the former Diamond Pub and Billiards, where he began his restaurant career, to his portfolio of  Equus, Jack's Lounge, and Lou Lou Food & Drink. He has reconceived that space as The Fox Den (3814 Frankfort Ave.), but it will still be a sports bar with plenty of games to play as well as to watch — 11 billiards tables, darts, pinball and live music every night.  Matthews is shooting for an April 22 opening.
Out in Middletown Barrel 33 Tavern & Grill (14049 Shelbyville Rd.) serves lunch and dinner. Barbecue and fried chicken are specialties, along with pub grub standards like cream cheese poppers and pretzel bread and beer cheese. Barrel 33 also has a strong bourbon selection and live music some nights.
A few new Mexican restaurants have opened their doors. The fifth location of Gustavo's Mexican Grill (401 S. Hurstbourne Pkwy.) is now serving in the Hurstbourne neighborhood. Felipe's Mexican Restaurant's (4000 Dutchmans Ln.) second location is dishing out in St. Matthews and Taqueria El Mexicano (7611 Preston Hwy.) has opened as well. Several other new ethnic restaurants have opened too. The popular Peruvian-style Carali's Rotisserie Chicken now has an outlet north of the river in Clarksville (703 E. Lewis and Clark Pkwy.). The popular food truck All Thai'd Up (211 S. Fifth St.) has found a downtown site for its no-holds-barred, no-heat-gradations, this-is-how-we-eat-it-in-Thailand dishes. So be sure of what you are ordering.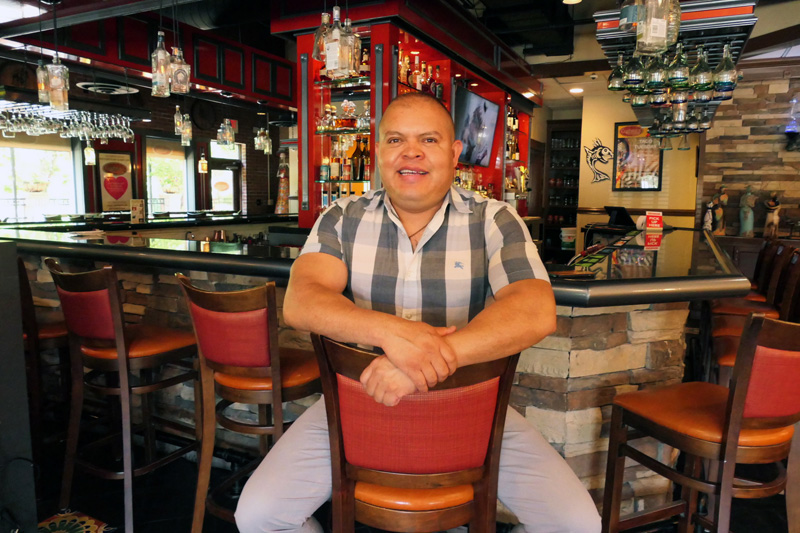 Melt 502 (6318 Bardstown Rd.) offers Fern Creek residents a range of sandwiches and egg rolls with unusual combinations of ingredients and named after hip-hop singers. The Old Louisville corner building that has had several identities over the years, most recently as Toonerville Deli, is now Neon Pizza (1201 S. First St.), though it still serves Toonerville Deli's most popular soups, salads and sandwiches as well.
Backside at Whiskey Row (108 W. Washington St.), the sister space to Side Bar at Whiskey Row, replaces the Hall on Washington. The menu returns to American bar food. Anchorage is where you can now find the second outlet of Ten20 Craft Brewery (11505 Park Rd.).
Pleasure Ridge Park gets a new drive-through coffee joint with the opening of Scooters Coffee (9060 Dixie Hwy.). And Clarksville gets a seafood boil emporium with The Juicy Crab (970 E. Lewis and Clark Pkwy.).
Two niche businesses have opened. Across the river in Jeffersonville Bocce Bowl (125 W. Chestnut St.) serves healthful ethnic-inspired bowls which you can eat while playing or watching games on the two bocce courts. At the Glow Worm Play Café (962 Barret Ave.) parents can let their kids play in a supervised space while they visit or work in the full-service café.
CLOSINGS
Most of the restaurants that closed since December are relatively new businesses that never found the steady clientele restaurants need. The only restaurant that's closed after a good run at its attractive Old Louisville space is Amici (316 W. Ormsby Ave.). All of the Covid-related issues compounded to prompt Amici's closure. In the Highlands, Faces Bar/Bistro (1604 Bardstown Rd.) struggled to find its focus, changing its menu from eclectic small plates to pizzas by the pie or the slice, but nothing clicked, and owner/chef Eric Morris decided to close.
An effort to reimagine the St. Matthews space that was the original BBC brewery and restaurant into an upscale, glitzy bar and event space did not last long; The Ainsworth (3929 Shelbyville Rd.) has closed. Another restaurant concept that couldn't quite find its audience is Ostra (1758 Frankfort Ave.). The funkily handsome but hard-to-notice building opened just before the pandemic stopped indoor dining. Ostra tried again this year, but a variety of economic factors piled up, prompting its final closure. In New Albany, The Standard Plate and Pour (207 E. Main St.) has closed.
Other restaurants that have closed permanently include Diamond Pub and Billiards (630 Barrett Ave.) in the silos; The Falafel House (1001 Bardstown Rd.) in the Highlands; Scooters Triple B's (3840 S. Hurstbourne Pkwy.); and El Chuletón (7611 Preston Hwy.).
Several short-lived businesses have thrown in the towel. The Fuelery (2011 Frankfort Ave.) opened at the wrong time, according to its owners, and couldn't find a consistent customer base in Clifton and Crescent Hill for its healthful menu items.
The two Million's Crab locations (4600 Shelbyville Rd. and 12951 Shelbyville Rd.) have closed, the first businesses to decide that the recent explosion of seafood boil joints might have overdone it. Hoss Boss Wings and Ribs (1890 S. Hurstbourne Pkwy.), which operated as a ghost kitchen in the Boombozz Pizza restaurant there, has been scuttled after the pizza restaurant went back to full service.
In Old Louisville Garden Girl Foods (501 W. Oak St.) struggled with a variety of problems and decided to close. A bit south of old Louisville, in the Beechmont neighborhood, La Chandeleur (304 W. Woodlawn Ave.), a creperie, also faced a formidable array of business challenges until they became too much to cope with.
The original Guaca Mole Cocina Mexicana location (9921 Ormsby Station Rd.) closed, but as previously noted fans of the modern Mexican menu can find it and more at the restaurant's new location on the corner of Market and Campbell Streets in NuLu.
Four other restaurants closed so the owners could develop new concepts, including the previously mentioned Diamond Pub and Billiards (3814 Frankfort Ave.), now The Fox Den. Checks BBQ & Blues (14049 Shelbyville Rd.) has severed its nominal connection to the classic Germantown Checks Cafe (except for a few favorite menu items) to become Barrel 33 Tavern & Grill.
The former rooftop bar and restaurant at Copper and Kings Distillery, Alex&nder (1121 E. Washington St.), is now Copper and Kings Rooftop Bar and Restaurant. The Toonerville Deli (1201 S. First St.) is now Neon Pizza, but still includes some fan-favorite deli dishes.
And finally, the actual shack of Shack in the Back BBQ (10706 Manslick Rd.) has been razed by new owners of the land. But the business, a fixture for 15 years in Fairdale, has moved to another Fairdale location, 406 Mount Holly Rd.
advertising content
advertising content