One of Louisville's most popular sushi venues is the creation of Mi and U Kim, who met over a sushi bar where U was the chef and Mi an enthusiastic customer.
"In a short time we married and then decided to travel, Atlanta, Virginia, Alabama, trying different things along the way," family spokesperson Mi Kim said. "We returned to Louisville where my mother lives and decided in 1998 to combine our skills to open Sapporo out in Middletown. It was only the fourth Japanese-style restaurant in Louisville, compared to 200 in Atlanta. Here people were still afraid of eating raw fish, so we thought it might take a while but that someday it was going to happen here. I guess we were lucky. We didn't advertise but were really busy from the start."
Success at the Middletown location lasted until 2004, during which time the Kims, in another example of luck, opened the present Sapporo location on Bardstown Road in the Highlands.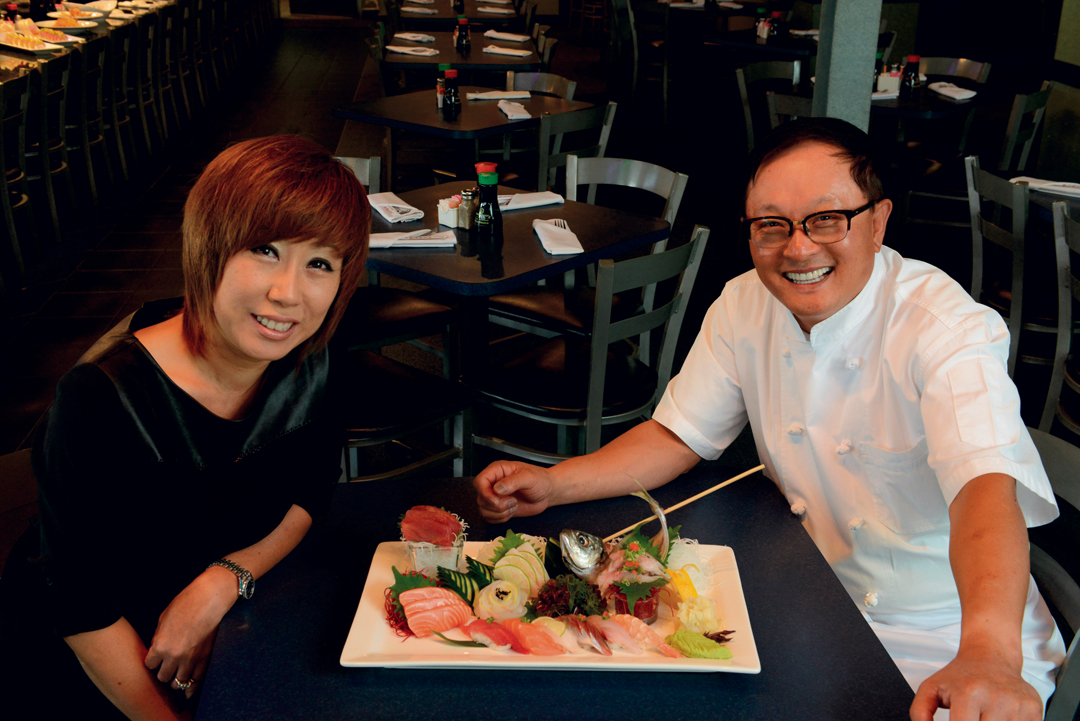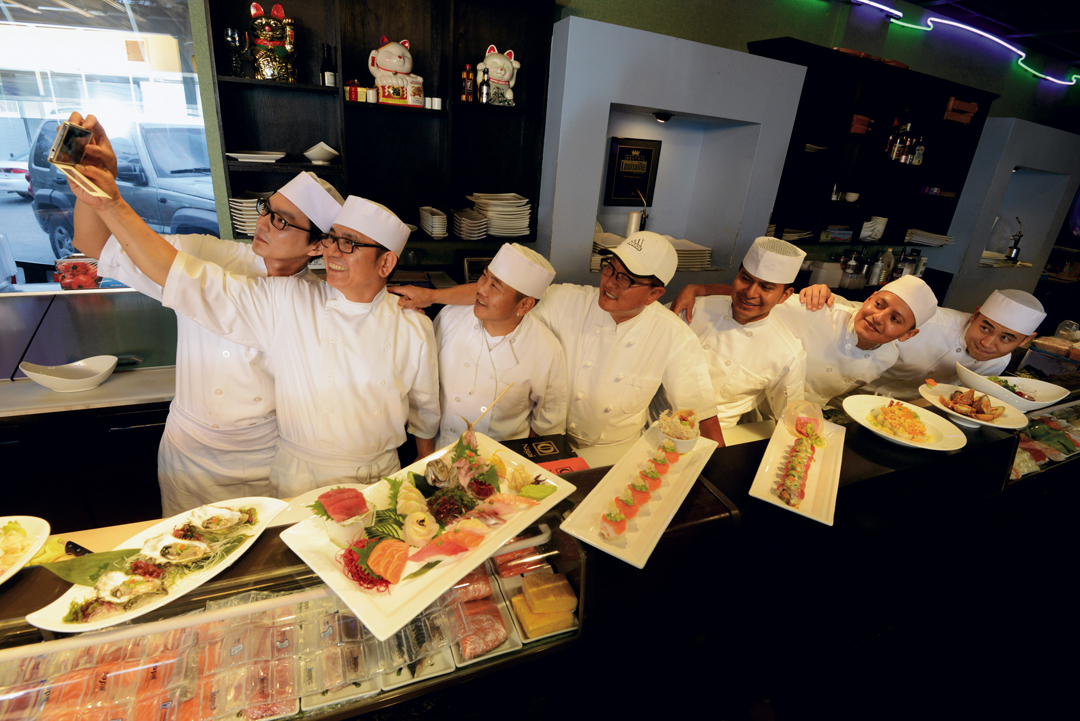 "In 2001, we came to Bardstown Road to buy a vacuum cleaner but saw the "For Lease" sign and called," Kim said. "Kevin Colgan, the landlord, insisted we wait and he came right over to show us the space. At the time there weren't so many restaurants in the neighborhood, just the Bristol, Uptown Café and Café Metro, and Kevin was enthusiastic that Sapporo would be a good fit."
The Kim's skills and Colgan's enthusiasm led to Sapporo's current 13-year success on Bardstown Road and led to the subsequent opening in 2010 of a second location on South 4th St. in Louisville's downtown theater district.
"I think most business is a big gamble. It was kind of scary (at Bardstown Rd.), especially that we opened just two weeks after the terrorists attacks on September 11," Kim said. "We started slowly with no advertising. We didn't want a big crowd without being ready for it, but after just three days people were lining up to get in."
"Downtown was another gamble, and maybe we acted two or three years too soon," Kim continued. "But we see downtown coming and it will be a beautiful place."
The Kim's focus on the three talismans of good sushi—superior quality, technique, and aesthetics—has clearly developed a loyal following of enthusiastic customers as evidenced by an entry wall covered with more than a dozen "Reader s' Choice" and "Best of.." awards.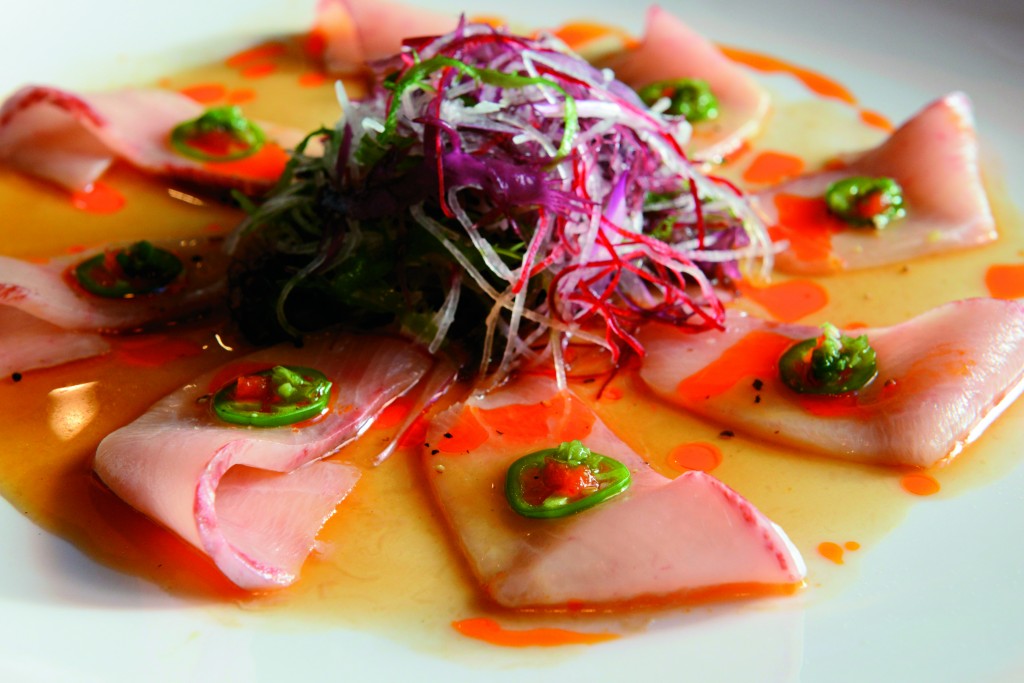 "Freshness is everything from the sushi-grade seafood and condiments (delivered from Chicago) to all the vegetables, beef and chicken we source locally," Kim said. "And U has always been creative with dishes others don't have, wanting to offer a better selection to appeal to a broader public."
Sapporo is renown for its strong sushi offerings (sashimi, nigiri, and maki), but also has teppanyaki grills (Bardstown Road only), full bar service, attractive Happy Hour deals seven days a week, and an extensive selection of hot and cold appetizers, Japanese-style entrees, and both noodle and fried rice dishes. As a consequence it caters to a broad range of tastes and lets diners explore at their own pace.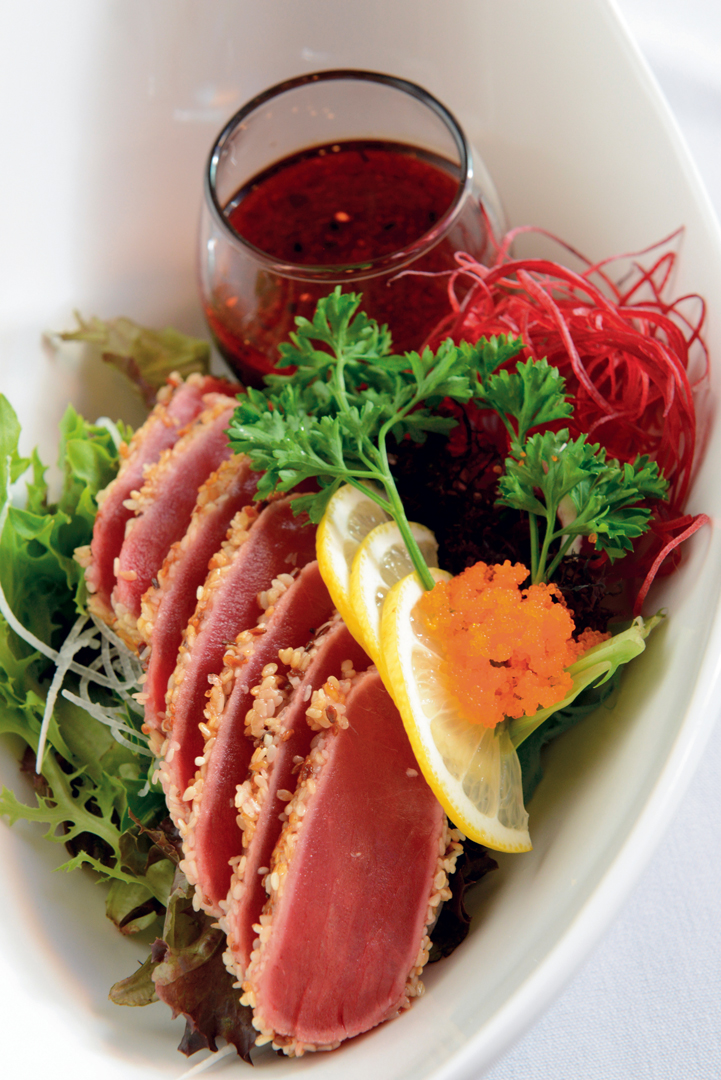 "If you're new, talk with your server and start with something already cooked like seared, thin-sliced beef or tuna tataki, served with daikon," Kim said. "Many times we have customers who start out at the hibachi (grill) table and then move into the dining area, and ultimately are at the sushi bar, talking with the chefs and trying various combinations of raw and cooked seafood."
In keeping with the American renaissance in makizushi, Sapporo offers a broad list of both traditional rolls and house specials. They are too varied to categorize here but each is a delicious step into the world of contemporary sushi now thriving in Louisville.
Two examples would be Mi Kim's favorite, the JP Roll with fried shrimp inside, topped with scallops, shrimp and crab meat which is then baked in a spicy sauce with scallions, tempura flakes (for crunch) and masago (smelt roe). The variety of textures, flavors, and spice remind one sushi is a meal best savored slowly, one bite at a time.
The Flaming Lips roll, the creation of Mr. Ann, a chef transplanted from Georgia, has a similar, creative pedigree. Spicy crab meat is combined in the interior with cream cheese, scallion and jalapeño before the whole roll is deep fried and then topped with eel and wasabi mayo.
The Bardstown Road location is only open for Happy Hour and dinner and typically attracts an energetic and noisy vibe. Decorated in a hip, modern style, it has a muted décor that doesn't interfere with a focus on one's company or food. Light green walls fall from a blue ceiling cleverly accented by yellow-curving ductwork. Grey banquettes, or blue table tops surrounded by grey metal chairs keeps the setting simple while showcasing the long, busy sushi counter and a dark-topped bar offset by stainless steel and glass. Further back, the large teppanyaki grills capable of seating up to 22 are separated by beautiful stainless steel screens cut into wave forms and grinder-burnished into abstract shapes of shimmering silver and grey suggestive of submarine environments.
The downtown Sapporo location is more low-key and elegant and serves both lunch and dinner. In a contemporary setting befitting New York or Tokyo, one enters a sophisticated setting with a sinuous bar leading into a dining room of cozy booths and, again, a dominant sushi bar. There are no noisy hibachi grills to distract and an added advantage is seating for up to 50 on a roofed patio fronting on Theater Square which can be enclosed against inclement weather.
"We have long time customers from here (the Highlands) who have shifted to downtown as their favorite setting," Kim said. "Both locations are really modern, very contemporary. Bardstown Road is always packed with an energetic, younger crowd and the drama of the hibachi grills, while downtown is more relaxed, calm, and quiet."
Whichever fits one's mood, Sapporo has a setting and track record guaranteed to provide a quality experience.
"We were voted 'best sushi' in a readers' poll ten times out of the last eleven years," Kim said. When asked what they had done to regain the honor, she simply said, "We worked harder."
Sapporo's two location are in Louisville Kentucky at 1706 Bardstown Road (502.479.5550) and 649 S. Fourth Street (502.589.333).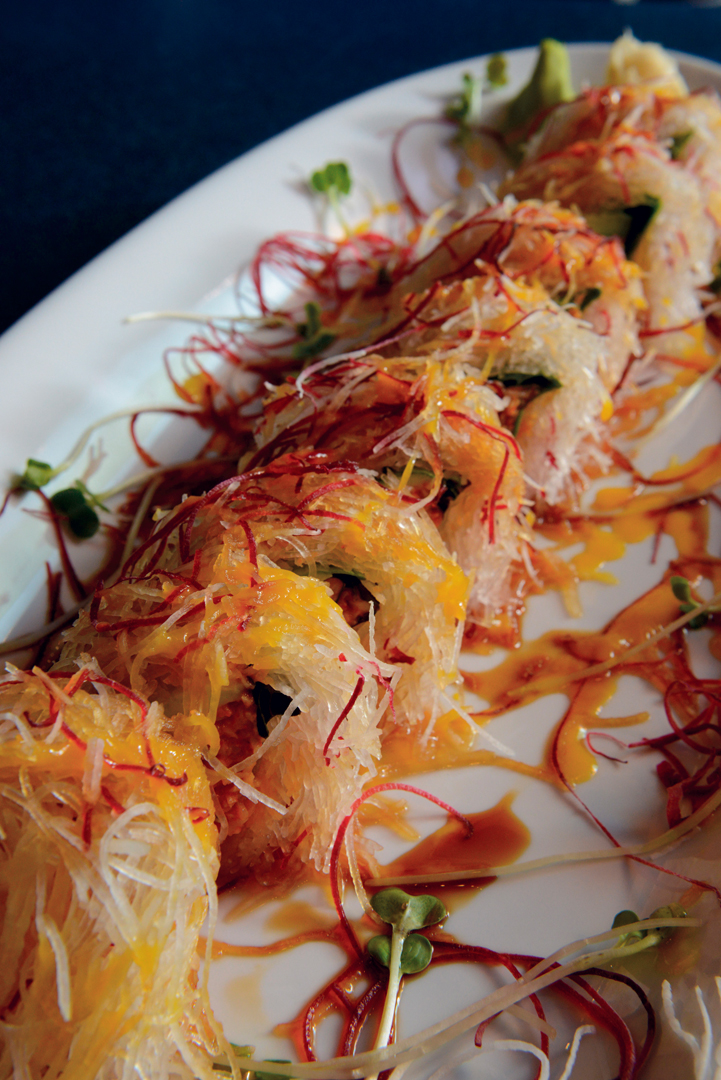 advertising content
advertising content