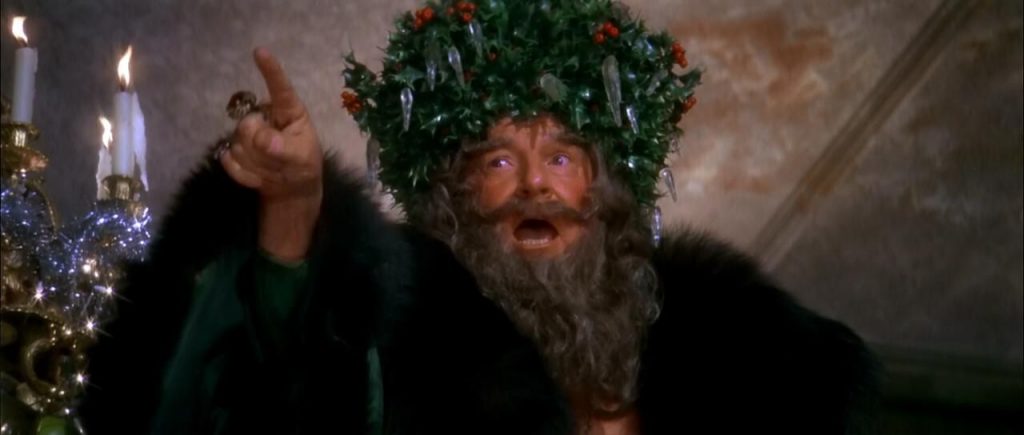 Scrooge (1970) is the musical version of the Charles Dickens classic A Christmas Carol, starring the late Albert Finney. In the truest sense of "literally", studios don't make films like this any longer.
Finney is a colossus in Scrooge, appearing in almost every scene. The songs won't be familiar to contemporary listeners, but they're effective in creating the necessary set pieces and advancing the familiar narrative.
As an example, there is the little ditty "I Hate People," which has been flitting in and out of my consciousness ever since hard seltzer became a phenomenon.
Scavengers and sycophants and flatterers and fools
Pharisees and parasites and hypocrites and ghouls
Calculating swindlers, prevaricating frauds
Perpetrating evil as they roam the earth in hordes
Feeding on their fellow men
Reaping rich rewards
Contaminating everything they see
Corrupting honest me like me
Humbug! Poppycock! Balderdash! Bah!
I hate people! I hate people!
Scrooge has been my wife's go-to holiday movie for a long time, and a few years ago after considerable effort, she converted me. It's great fun. A whole generation of identifiable British actors appears, including Kenneth Moore, whose turn as the Ghost of Christmas Present is my favorite segment: "Come over here, you weird little man."
When Scrooge first encounters the Ghost of Christmas Present, the spirit is sitting on an enormous throne made out of food. The components include suckling pigs, sausages, chestnuts, an assortment of fruits and barrels of oysters. While you might not be able to afford an entire barrel of oysters today (they were cheap back in 1800s England), a dozen or so served on the half-shell are the perfect Christmas hors d'œuvres.
We already know the moral of the story, but the pleasure each year at Christmas lies in the thrill of the journey, both Scrooge's and our own.