Comedian, writer Mike Glazer (HBO, Food Network, Funny or Die, BuzzFeed, FOX, truTV, FUSE,. High Times, Fullscreen, The Chive, CBS, UCB Theatre, and Second City Chicago ) won third place on America's Worst Cooks in 2014 but has since graduated a culinary program and been able to work on sets like The F Word with Gordon Ramsey and co-hosts a food podcast called Weed and Grub.  He has been following his love of food with increased food related appearances, leading to many types of opportunities. So, he seemed like a great person to bring along to Macy's to interview Macy's Culinary Council Chefs Anthony Lamas of Seviche fame and  Crumb on Parchment's Michelle Bernstein, also known for her many television appearances.
Here, find the audio interview between Glazer and award winning Chef Lamas, who later gave a demonstration and tasting of his Benedictine Tostada and Yuzu-Ginger Mint Julep (virgin) recipes to just over 100 eager audience members on the third floor in the home department of Macy's at Oxmoor Mall. (See recipes below.) Attendee seats each had a free kitchen whisk, a pack of wet wipes, recipe cards and a bottled water on their seat upon arrival. Lamas is also the author of "Southern Heat: New Southern Cooking Latin Style."
Read More to listen to the audio interview and to nab these great recipes.
http://https://vimeo.com/268173031
Yuzu-Ginger Mint Julep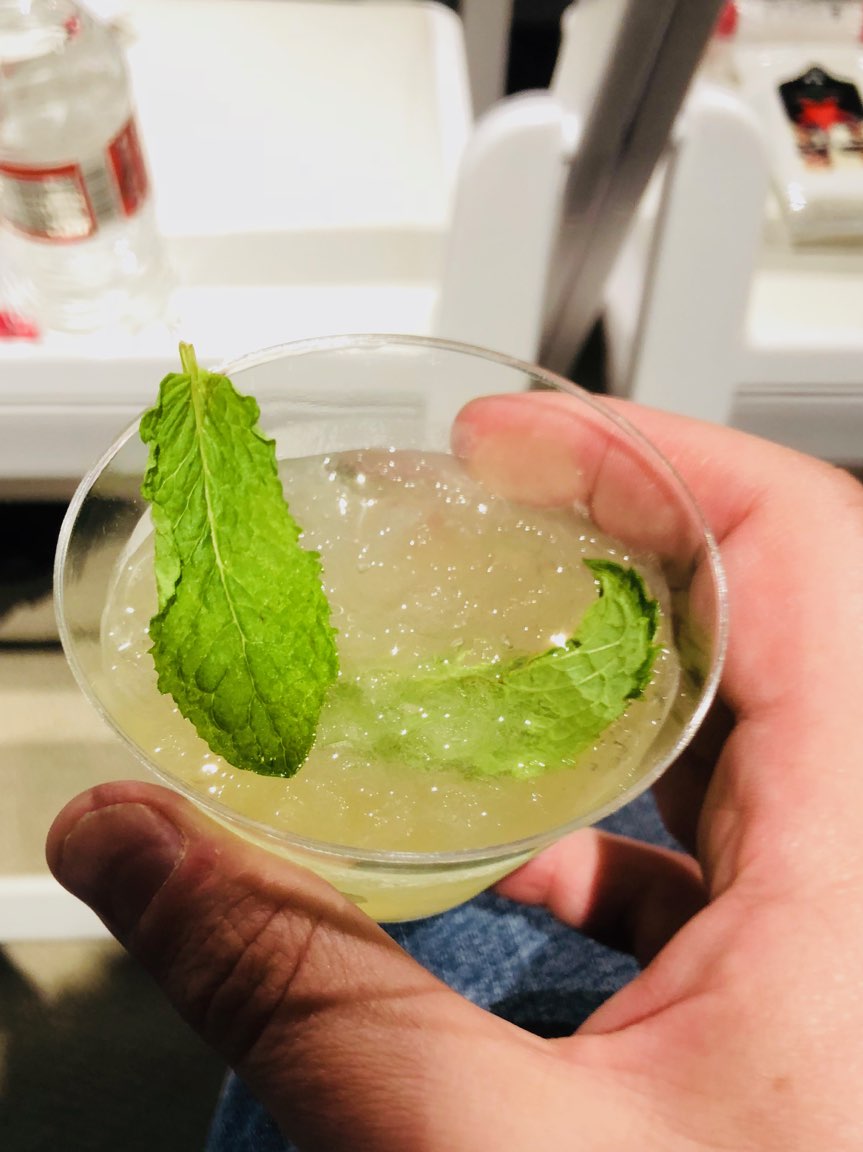 makes 1 drink
Ingredients: 
7 mint leaves
1/2 oz yuzu juice
3/4 oz Real ginger syrup
Method:
Shake
Double Strain over ice and 1.5 oz of soda or sparkling mineral water (topo Chico)
Garnish with frest mint and yuzu twist
Benedictine Tostada (Makes 20, 2 oz portions)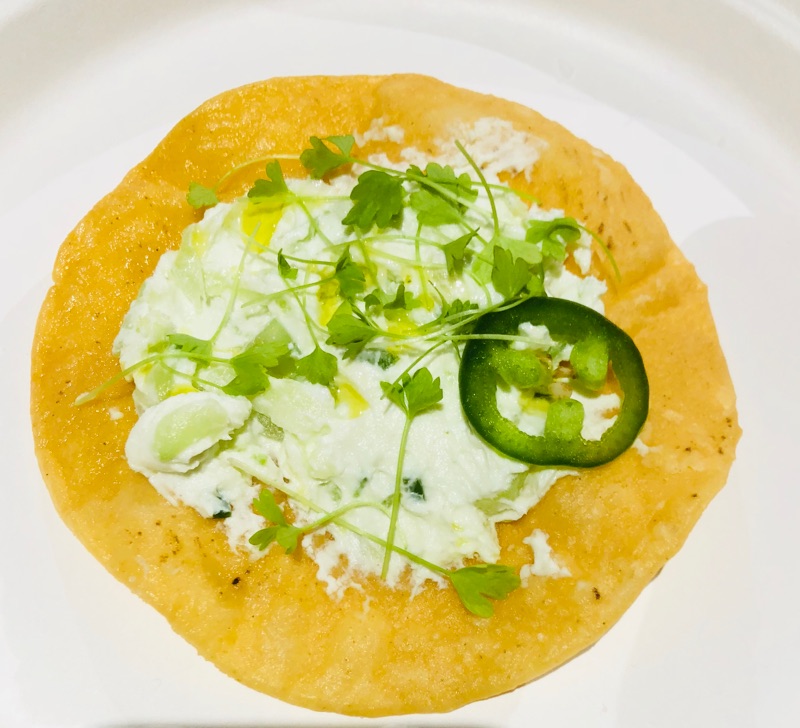 Ingredients:
1 large English cucumber, peeled, halved lengthwise, seeded
2 tablespoons chopped green onion
4 oz cream cheese at room temperature
6 ounces goat cheese
1/4 cup sour cream
2 diced Jalapenos
1 1/2 teaspoons kosher salt
1 tablespoon extra virgin olive oil
Method:
Mix cream cheese adn goat cheese together, then add all other ingredients and mix well
Heat canola oil to 350 in deep stock pot or tabletop fryer. Fry whole corn tortillas for 1-2 minutes until crispy. Season with salt.
Top each tostadas with 2T of Beneditine and spread evenly. Garnish with celery leaves or micro celery, and a pinch of sea salt