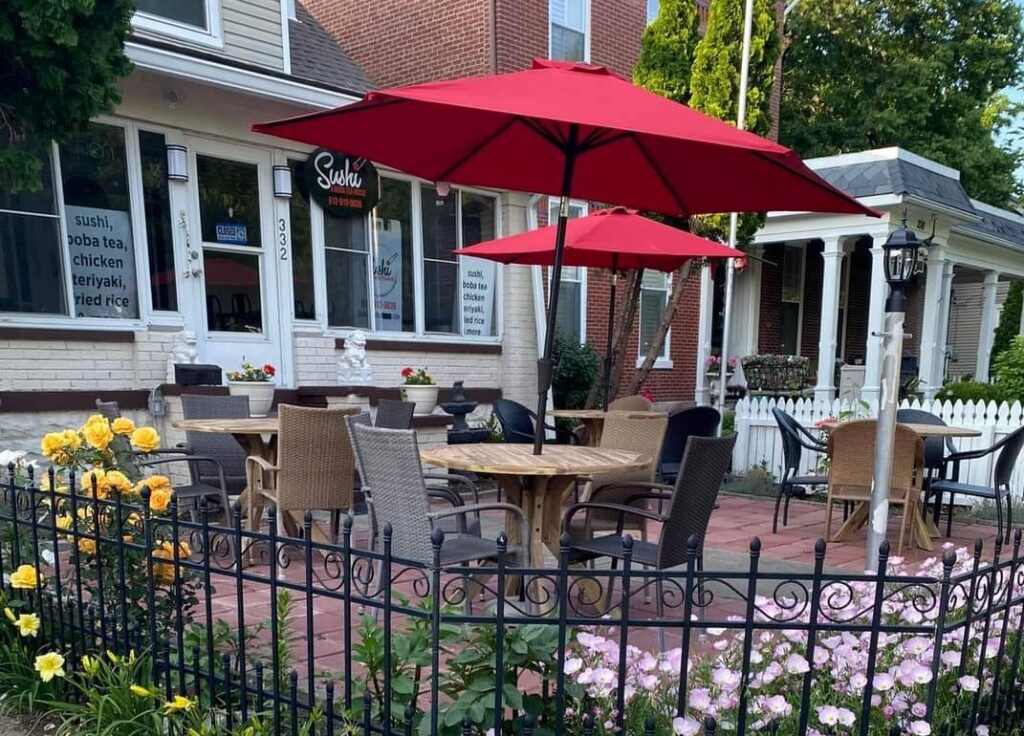 "Anyone remember Kobe Steakhouse, the old hibachi place that closed down? The old owners have a new place down the road called Sushi and Boba Teahouse. Go try it. If you liked Kobe's you will like this." — Facebook comment
Sushi & Boba Tea House (Facebook page here) is open at 332 W. Market St. in downtown Jeffersonville, adjacent to the Market Street Inn. The new eatery appears to be located in a converted neighborhood residence, and is only a block away from Big 4 Station Park.
In addition to 20 or so sushi rolls (deep-fried, cooked and signature), Sushi & Boba Tea House offers appetizers (gyoza and chicken satay, among others); a selection of teriyaki entrees; steak and shrimp; pho; and a roster of teas and coffees.