TEN20 Craft Brewery's bottom-to-top reimaging of the former Dryden Provision warehouse in Butchertown (1020 East Washington Street) is reminiscent of a ziggurat, with loading docks at street level replaced by a patio; a second outdoor area located upstairs directly above; and even a third patio projected for the roof.
The second floor and rooftop patios are scheduled for completion later this year, so as the pandemic abates, TEN20 will be adding plenty of acreage for enjoying the sunset with a choice of 24 fixed and seasonal beers brewed by Head of Brewing Operations Larry Horwitz, whose lengthy career includes brewhouse tenures in Indiana, Ohio and Pennsylvania, as well as teaching and consulting work.
This week TEN20 publicly divulged a list of three local, artisan food providers with whom the brewery will be partnering to provide meals to match those beers: Happy Belly Bistro, Black Rock Grille and MozzaPi.
They'll open on a rolling basis, with Black Rock Grille arriving in early April and MozzaPi in early summer. Happy Belly Bistro already operates from a temporary pop-up location on the brewery grounds, and will transition to a permanent structure later this summer.
Following are capsule previews, as included in a news release.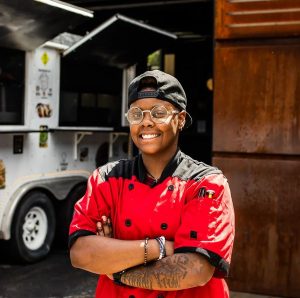 "As a former sous chef at one of Louisville's most respected restaurants, Ashlee Northington, owner and chef of Happy Belly Bistro, has perfected the art of fusion cuisine and will bring the same high-quality dishes currently served at TEN20 on a permanent basis this summer. Ashlee strives to offer a menu that offers something for everyone and guests can expect to enjoy a rotating menu featuring fusion dishes packed with bold, unique and ambitious flavors."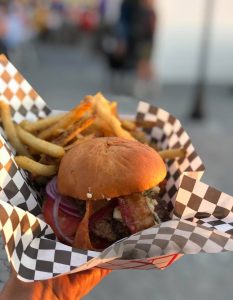 "With more than 30 years in the culinary industry, Charles Downes, owner and chef of Black Rock Grille, will bring the high-quality rock grilled burgers made with Certified Angus Beef and hand-cut fries that Louisvillians have come to love in the nearly ten years since he first began the mobile food truck business. At TEN20, Black Rock Grille will operate out of a 29-foot 1974 airstream situated permanently adjacent to the outdoor beer garden."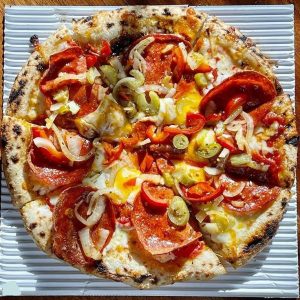 "MozzaPi, Louisville's only 'millers bakers and pizza makers,' will be bringing the same menu including fan-favorite Artisan sourdough pizzas and decadent baked goods handcrafted with house-milled flour that is available at their flagship location in Anchorage. MozzaPi at TEN20 will be located in the retail space at the front of the brewery, with street-facing windows and access from both the indoor taproom and outdoor beer garden."
TEN20 is open seven days a week, at 3:00 p.m. on weekdays, 12 noon on Saturdays and 1:00 p.m. on Sundays.