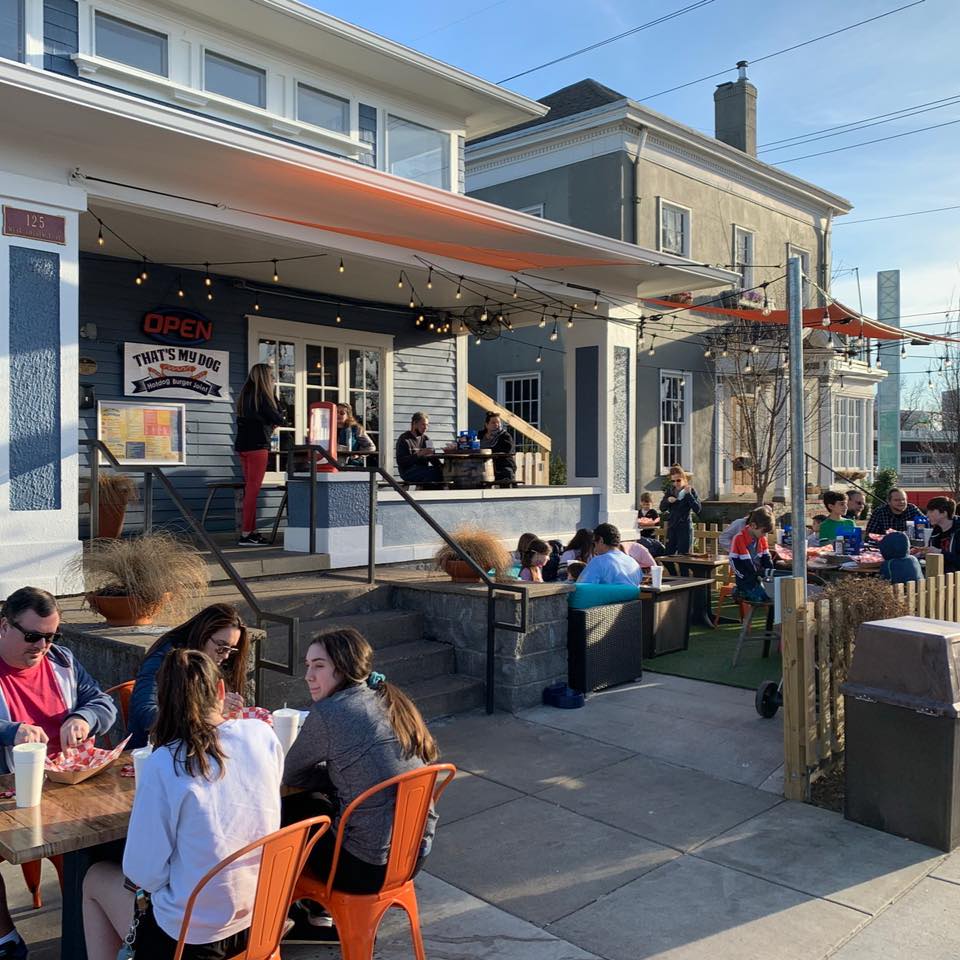 It's a good news/bad news type of proposition for That's My Dog.
That's My Dog opened mid-pandemic on July 3, 2020 at 125 W. Chestnut in the epicenter of downtown Jeffersonville. The eatery later added a food truck, which will continue even though the on-premise location now is closed: That's My Dog Food Truck.
The idea of placing a sausage on a split roll probably dates to the 1890s. The condiments came later, even after Upton Sinclair did his best to quell the trend via investigative journalism. During the 1960s came America's most famous fictional weenie cart hot dog vendor, one Ignatius J. Reilly, the protagonist extraordinaire of John Kennedy Toole's hilarious novel set in New Orleans, A Confederacy of Dunces.
As with Ignatius's gig, That's My Dog is going mobile. I wish them all the best.