Pandemic restrictions begin easing on Friday, May 22, and Jared Matthews is celebrating with Black Rabbit, a new speakeasy-style nook at 120 Sears Avenue in St. Matthews, artfully inserted behind Equus & Jack's Bourbon Restaurant/Lounge.
Earlier this morning Matthews chatted with Food & Dining Magazine about the idea for the Black Rabbit, which he says has been gestating for a while.
It utilizes previously unused space behind Equus, comprising little more than a single room accessible by its own entrance, where a bar area has been installed — dark and intimate, with comfortable upholstery and a secluded vibe.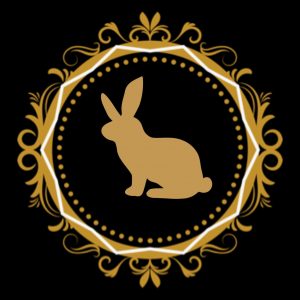 Given Black Rabbit's small size and still prevailing rules of 33% occupancy, it is reservation-only for 90-minute blocks (call 502-690-7040), beginning at 6:00 p.m. on the 22nd. There'll be large cocktail and wine lists, the latter including champagne and prosecco; small bites and apps also will be available.
Matthews says that further details about the Black Rabbit's debut are coming as the week progresses toward launch/relaunch day, and as they do we'll update this post.
Meanwhile, learn more about Matthews and his restaurants in this profile by Jessica Matthis, originally published in the Summer 2019 issue of F&D.
Profile — Jared Matthews of Lou Lou Food + Drink, Equus and Diamonds
advertising content
advertising content