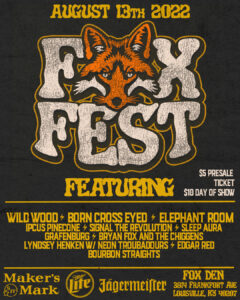 It isn't entirely clear why the St. Matthews Street Festival, which traditionally ran on the first Saturday in August, isn't on the agenda for 2022.
However, its Facebook page recently returned to life, and now is being given over to the first St. Matthews Potato Festival in 70 years, as apparently due to be revived on August 26.
Jared Fox Matthews, owner of The Fox Den (3814 Frankfort Avenue), used to book the bands for the St. Matthews Street Fest.
"The St. Matthews Street Festival was always so much fun," Matthews says in an information release. "Every year more and more bands were hitting me up about playing that event, bringing thousands to the streets and creating commerce. Talking to the St. Matthews Chamber, I am not sure this event will ever come back.
"That's when I came up with the idea for Fox Fest."
The inaugural Fox Fest will be an outdoor parking lot party at The Fox Den, scheduled for 2:00 p.m. – 2:00 a.m. on Saturday, August 13. Importantly, 10% of ticket and food sales will benefit APRON Inc., Louisville's non-profit organization that helps service industry workers in times of need.
Matthews envisions Fox Fest as an annual event, featuring local artists, local food trucks, and three stages for music. Following are the bullet points.
Food and drink trucks: Maker's Mark Lounge, Miller Lite Beer Truck, 502 Cafe Brought to You by Four Pegs, and Taqueria La Guerita
Three stages: Fox Rocks Parking Lot Stage, Fox Dome Deck, and Indoor Maker's Entertainment Stage
Live entertainment: Wildwood Farewell Reunion (Last Show), Born Cross Eyed, Island Earth Music featuring members of Elephant Room and Villebillies, Signal the Revolution, Sleep Aura, Grafenburg, Bryan Fox Band, Lyndsey Heken w/ Neon Troubadours, Edgar Red, Bourbon Straights
Tickets: $5 presale, $10 day of show. Tickets are on sale now, and can be purchased at The Fox Den. On the 13th, the outdoor area is all ages until 9:00 p.m.
Sponsors: Badger Entertainment, Maker's Mark, Jaegermeister, Miller Lite, and The Fox Den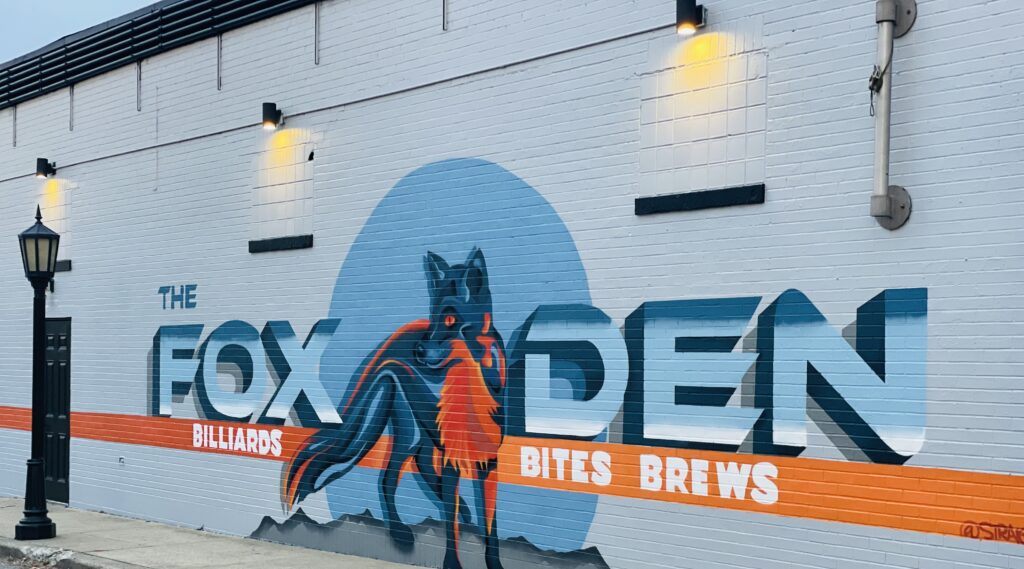 advertising content
advertising content