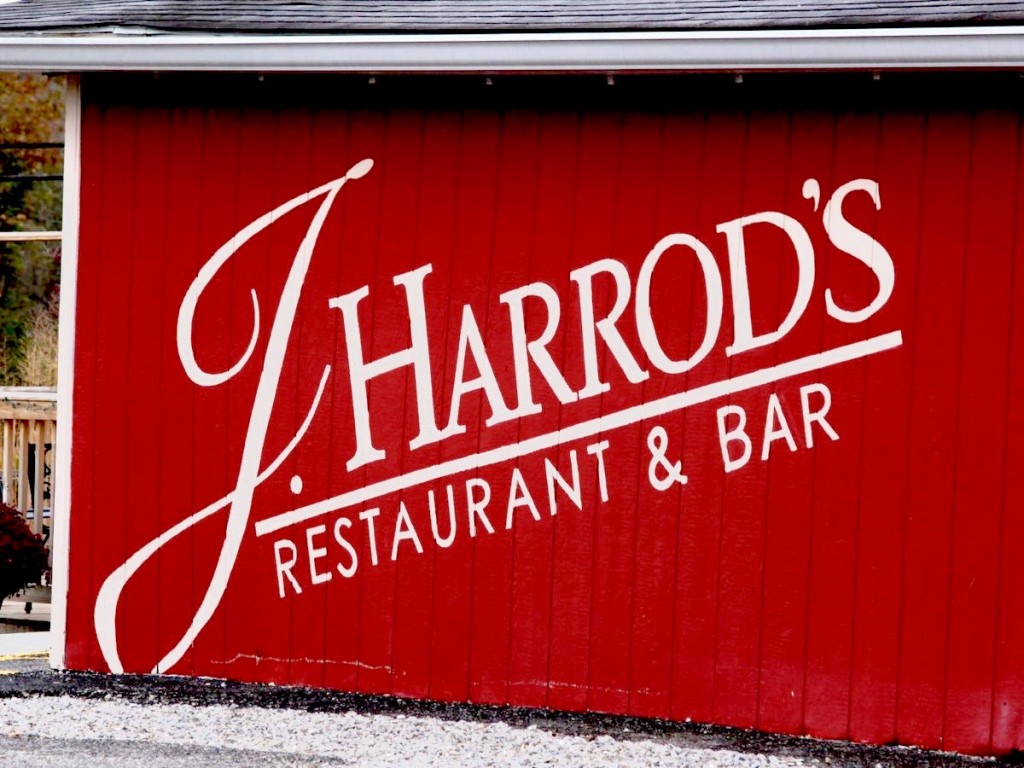 J. Harrod's (7507 River Road in Prospect) is closing, the restaurant having been sold to new owners, with its future contours yet to be disclosed. Here is the statement released on Facebook: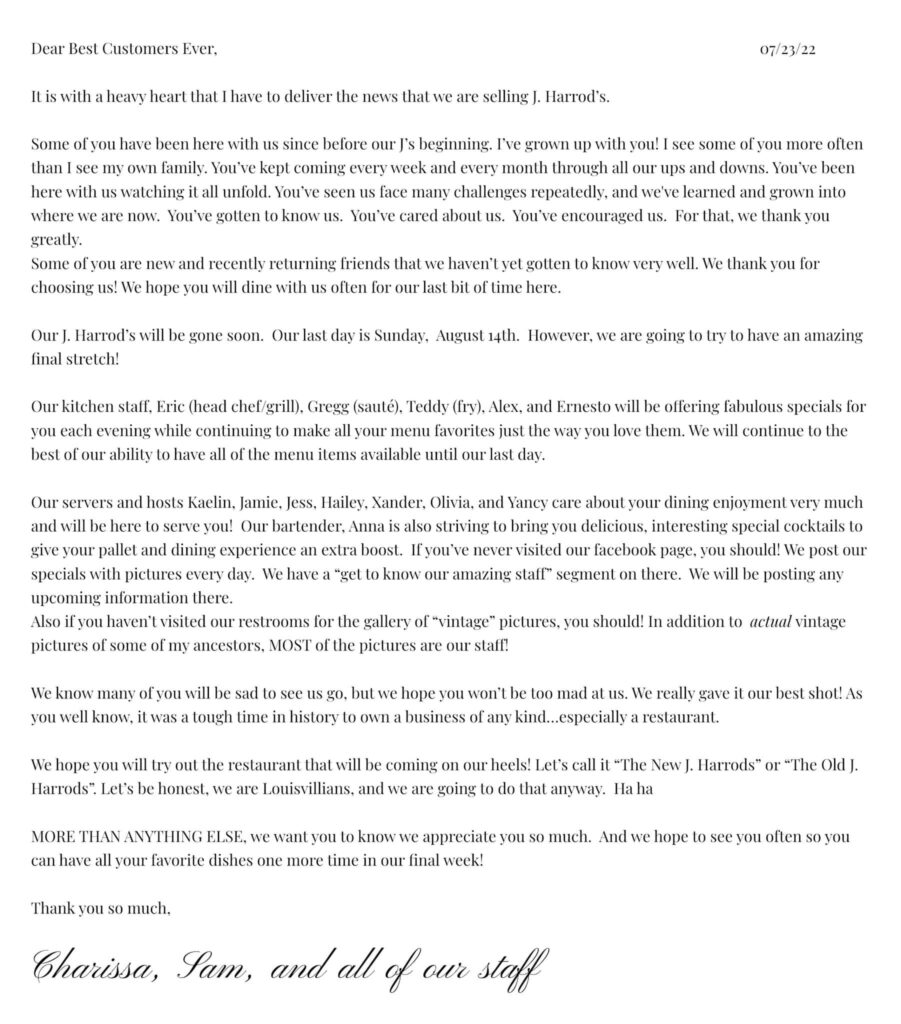 Just a few days remain to stop in, say goodbye, and enjoy a final bite, a round of drinks, or preferably both.
LAST CHANCE FOR J. HARROD'S! The final day for our J. Harrod's is August 14th. Reservations strongly suggested! We are old fashioned (and we make great ones!) so CALL to reserve your table! 502-228-4555
Hours this week: Monday and Tuesday we are closed; Wednesday through Sunday, August 10 to 14 we open at 4:00.
Haley Cawthon has more background at Louisville Business First.
advertising content
advertising content