As a brief reminder, henceforth on most Friday mornings F&D will be linking to prolific local writer Kevin Gibson's "The Taste Bud" column, including new posts as well as ones from the past. We'll provide a brief snippet to whet your appetite, then you can click through to Kevin's web site to finish reading the articles.
As a preface to today's archival selection, a quick Google search reveals that Lola's salsas and hot sauces are not vended locally via bricks and mortar stores. However, there's always the online shop.
The Taste Bud: Lola's Salsas, Hot Sauces Bring Big Flavor, Spice
In recent years, I have tended to ignore salsa by the jar; I either get it at a restaurant or make it fresh myself. And when I do take a chance, I am usually disappointed.
And then came Lola's Fine Salsas. I was sent some samples of this previously-unknown-to-me product and was skeptical, so say the least. But I gave it a shot, focusing on two flavors in particular: Hatch Chili and Sweet Corn Salsa and Sweet Reaper. Let's just say, this isn't the stuff I usually grab at the grocery store. In fact, Lola's might have reignited my curiosity in salsa-in-a-jar.
Lola's is a family-run company using family recipes of hot sauce and salsas, plus other products. But the hot sauce came first, per the story behind how the products and recipes came to be, and that is probably why, while I was tasting these salsas, I kept thinking, "This is almost like a hot sauce."
Photo credit: Kevin Gibson.
—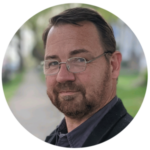 Kevin Gibson has been a professional writer for more than three decades, having written about restaurants, beer, bourbon, sports, night life, music and plenty more. He has won numerous awards from The Associated Press, Society of Professional Journalists and Indiana State Press Association, among others, but can't remember where he put most of them. In addition, he has written for publications like LEO Weekly, Bourbon+ magazine, Thrillist, Alcohol Professor, Louisville Magazine and many more, including various newspapers. When he's not busy writing books or stories about Louisville, he's likely hanging out at a brewery with his dog, Atticus.
advertising content
advertising content