During the course of our lives, we learn that humanity's innate saltiness can be obscured by sweet exterior flavors and textures; so it is that the secret to Peanut Butter Wings is the Ruffles-style potato chip. Salty and sweet. No wonder they're delicious. Our waistlines are another story entirely, one my contract forbids broaching.
Click through and read the whole story (for free) at Kevin's blog.
The Taste Bud: Peanut Butter Wings are a Real Thing, and They're Delicious
Even though I'm not a big consumer of sweets, I've had a lifelong love affair with Reese's Peanut Butter Cups. Something about that combination of chocolate and peanut butter just hits my palate right. But I don't think I expected how much I would like Chocolate Pizza Company's Peanut Butter Wings.
Yes, that's right: wings. But I promise no chickens were harmed in the making of these delicious treats.
The best way I can think to describe Peanut Butter Wings is to have you imagine a Girl Scouts Tagalong cookie, but take away the cookie – and in its place add a Ruffles potato chip.
Photo credit: Kevin Gibson.
---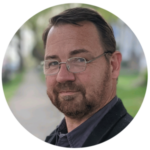 Kevin Gibson has been a professional writer for more than three decades, having written about restaurants, beer, bourbon, sports, night life, music and plenty more. He has won numerous awards from The Associated Press, Society of Professional Journalists and Indiana State Press Association, among others, but can't remember where he put most of them. In addition, he has written for publications like Food & Dining Magazine, LEO Weekly, Bourbon+ magazine, Thrillist, Alcohol Professor, Louisville Magazine and many more, including various newspapers. When he's not busy writing books or stories about Louisville, he's likely hanging out at a brewery with his dog, Atticus.