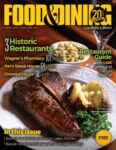 The Spring 2023 issue of Food & Dining Magazine is now available in all the familiar places: Louisville area eateries and food shops, newsstands and online.
It surely has not escaped the notice of our readers that this appropriately rainy Friday is St. Patrick's Day, 2023. Our esteemed F&D colleague Kevin Gibson has not one but two bits of helpful advice for those venturing into the commemorative Hibernian diaspora today.
First, where to go.
8 Irish-Themed Bars for a Pint (or Three) This St. Patrick's Day
Even for those who don't have a drop of Irish blood, St. Patrick's Day is a good day to get out and hoist a few pints with friends.
Fortunately, Louisville has, since the mid-1800s, had a strong contingent of Irish bloodlines, thanks in part to unrest in the Old World prompting them to come here for refuge. Louisville made for a perfect place for these families to start over and make a new life for themselves.
Now, their descendants have plenty of places around town to celebrate that adventurous spirit (and a few other spirits). Let's hope these places will be buzzing on March 17.
And, how to do it correctly: "I know it will be tempting, but this St. Patrick's Day, please do not drink green beer. Please."
The Taste Bud: This St. Patrick's Day, Please Don't Drink Green Beer
I have no interest in drinking beer simply because I'm being told I'm somehow supposed to be drinking green beer. Why would I do that? Why would anyone do that? If beer was meant to be green, it would be green. Adding dye to your beer doesn't make you Irish any more than eating a taco makes you Latin. Besides, Guinness not only tastes far better than a putrid green beer, it's also good for your health.
To which the digital editor adds a third consideration.
Damn straight Guinness is good for you
In today's fractured beer world, draught Guinness will strike many as far too simple a beverage, absent the many bells and whistles seemingly necessary to draw attention to thousands of limited-release seasonals (and guarantee prime placement on "look what I'm drinking" social media feeds), but to me the elemental, low-gravity, human-friendly essence of Guinness is the entire point.
Previously at F&D:
Hip Hops: Erin Go Blagh 2022, the timeless St. Paddy's etiquette primer
---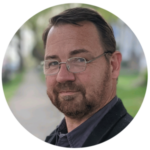 Kevin Gibson has been a professional writer for more than three decades, having written about restaurants, beer, bourbon, sports, night life, music and plenty more. He has won numerous awards from The Associated Press, Society of Professional Journalists and Indiana State Press Association, among others, but can't remember where he put most of them. In addition, he has written for publications like Food & Dining Magazine, LEO Weekly, Bourbon+ magazine, Thrillist, Alcohol Professor, Louisville Magazine and many more, including various newspapers. When he's not busy writing books or stories about Louisville, he's likely hanging out at a brewery with his dog, Atticus.