Our friend and colleague Kevin Gibson recently has embarked upon a voyage ("Chasing Heat") of hot pepper exploration, as randomly documented here.
Voyeurs of a masochistic bent surely will enjoy leafing through Kevin's exercises in pepper ingestion. As one enjoying less tolerance to pain, my passive contribution is the following link to the heat chaser's column "The Taste Bud," describing a fortuitous Tailspin Ale Fest meeting with Louisville native David Pennington Smith and exposure to Smith's Peppers-R-Paradise wares.
The Taste Bud: Peppers-R-Paradise Bourbon Barrel Aged Extreme Hot Sauce Brings the Flavor with Fire
While I chatted with him – and my fiancee Cynthia waited ever-so-patiently – I tried a few of the sauces, such as Smokin' Jerk Paradise (one of the better Jerk marinades I can recall trying), Scarlet Sting (fiery and delicious, if pretty straightforward) and Ghostly Black Garlic BBQ (a wonderfully rich and savory/spicy barbecue sauce). But I managed to somehow save the best for last: Bourbon Barrel Aged Extreme.
Like Scarlet Sting, the sauce is made with Ghost, Scorpion and Carolina Reaper peppers, although in the Bourbon Barrel version, obviously, bourbon touches the peppers first. Other ingredients include vinegar, onions, carrots, garlic, salt and sugar.
Photo credit: Kevin Gibson.
---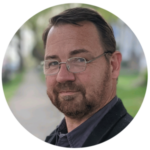 Kevin Gibson has been a professional writer for more than three decades, having written about restaurants, beer, bourbon, sports, night life, music and plenty more. He has won numerous awards from The Associated Press, Society of Professional Journalists and Indiana State Press Association, among others, but can't remember where he put most of them. In addition, he has written for publications like Food & Dining Magazine, LEO Weekly, Bourbon+ magazine, Thrillist, Alcohol Professor, Louisville Magazine and many more, including various newspapers. When he's not busy writing books or stories about Louisville, he's likely hanging out at a brewery with his dog, Atticus.