These past few months, I've taken great pleasure in linking F&D readers to Kevin Gibson's "The Taste Bud" column, including new posts and ones pulled from the past. I provide the gist of it, then you click through to Kevin's web site to finish reading the articles.
The title of this installment tells the whole story.
Today is National Peanut Lover's Day — Let's Talk About the Peanut's Classic Form: Peanut Butter
Yes, it most certainly is National Peanut Lover's Day, and Kevin is credentialed accordingly as a peanut-nut, especially as the humble peanut is coaxed to its ultimate form as peanut butter.
(As an aside, I've been making a similar argument for decades with regard to beer, in that a brewer's job is to bring simple water to a far more glorious fruition.)
Kevin states, "Honor the nut, love the butter." He explains, and offers "a few fun peanut-centric products to check out."
Yes, when I got word of this most special of "holidays" (isn't every day some sort of goofy fake holiday these days?), I specifically began to muse about my life specifically with peanut butter, the brown sticky stuff that is salty and delicious and, for my money, the best possible use for peanuts. Yes, I like to nosh on shelled peanuts at a ball game, but otherwise, peanut butter is the main way I consume them.
Here's the link again, with today's photo credit going to Women's Health ("Is Peanut Butter Vegan?")
---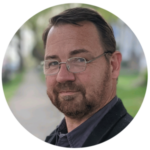 Kevin Gibson has been a professional writer for more than three decades, having written about restaurants, beer, bourbon, sports, night life, music and plenty more. He has won numerous awards from The Associated Press, Society of Professional Journalists and Indiana State Press Association, among others, but can't remember where he put most of them. In addition, he has written for publications like Food & Dining Magazine, LEO Weekly, Bourbon+ magazine, Thrillist, Alcohol Professor, Louisville Magazine and many more, including various newspapers. When he's not busy writing books or stories about Louisville, he's likely hanging out at a brewery with his dog, Atticus.