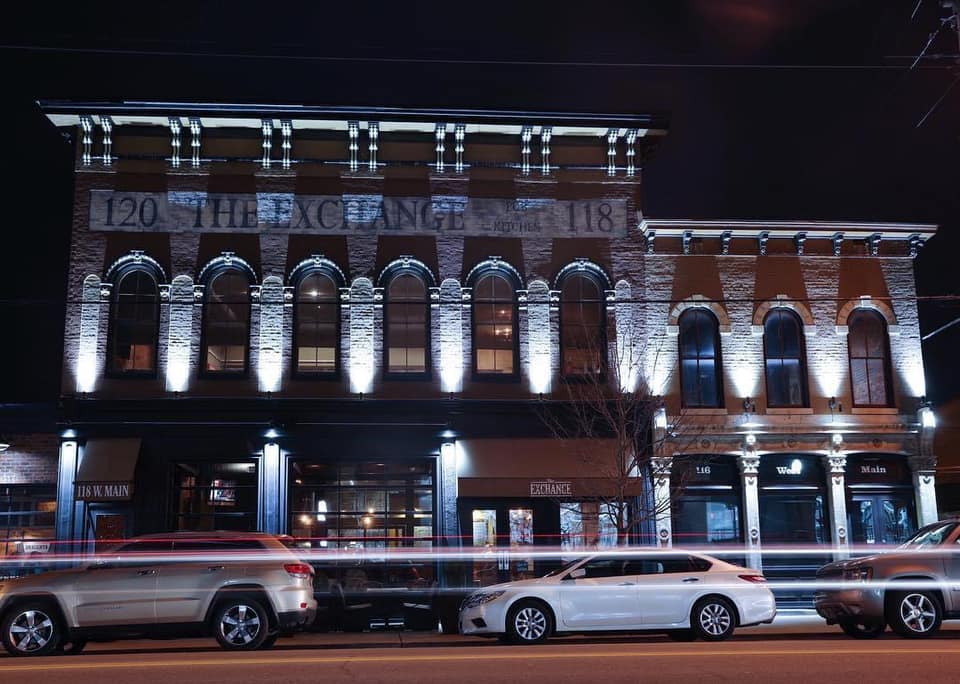 Breakfast service has started at The Exchange pub + kitchen in New Albany. To be specific, breakfast is being served from 7:00 a.m. to 10:30 a.m., Tuesday through Saturday, in the dining area known as the Tavern Hall.
Readers with long memories will recall the space as the former home of Feast BBQ. Since 2019, this separate (albeit conjoined) building has been fully incorporated into The Exchange as an event venue.
Obviously few events occur in the morning apart from the occasional meeting, hence the inspired utility of owners Ian and Nikki Hall electing to deploy the Tavern Hall and its stand-alone kitchen to entice patronage during a previously unaddressed time of day.
Here's the breakfast menu. Note the "grab & go" options.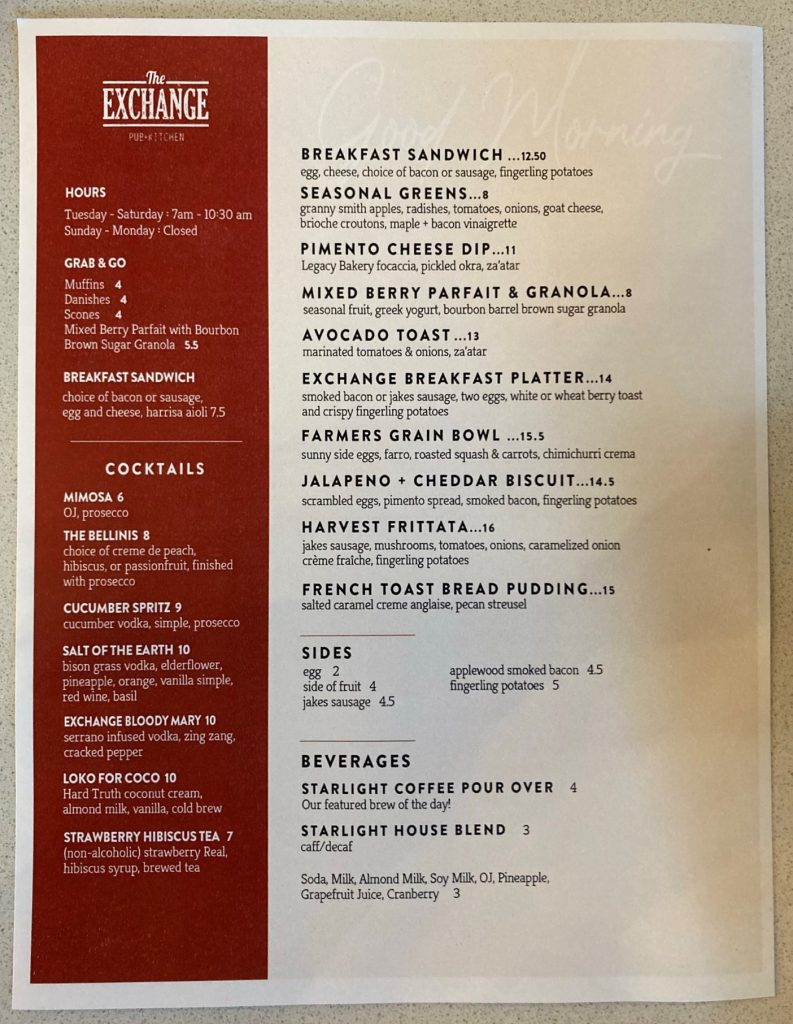 One might say that the COVID pandemic scrambled downtown New Albany's breakfast scene. The popularly priced Daisy's Cafeteria (223 W. 5th St.) closed permanently, to be replaced later in 2022 by another Wild Eggs location; meanwhile, the long-running Indiana iteration of the more upscale Toast on Market (141 E. Market) remains on hiatus, although the two-year-long interruption as yet is described as "temporary."
As an aside, and if my math is correct, 2022 marks a decade in downtown New Albany for The Exchange. This link to our Summer 2014 profile provides background; naturally some references are dated, but Katy Yocum documents the strong foundation upon which the Halls have built a community institution.