[adrotate group="3"]
The Woodford Reserve Distillery near Versailles, KY epitomizes the hopes and dreams of Bourbon lovers everywhere.
Several distilleries have operated here at various times over a span of more than two hundred years, and the oldest of the distillery's historic 19th-century gray stone structures is nestled by a shallow stream crossing a bluegrass countryside of neatly fenced horse farms. Even the tiny old cemetery on the other side of McCracken Pike is evocative.
It is suggested that during the American Civil War the distillery was spared destruction by both Union and Confederate troops owing to their shared fondness for its product. The story may be apocryphal, but then again almost anything is possible with Bourbon.
In short, it's hard to imagine a better spot for a picnic.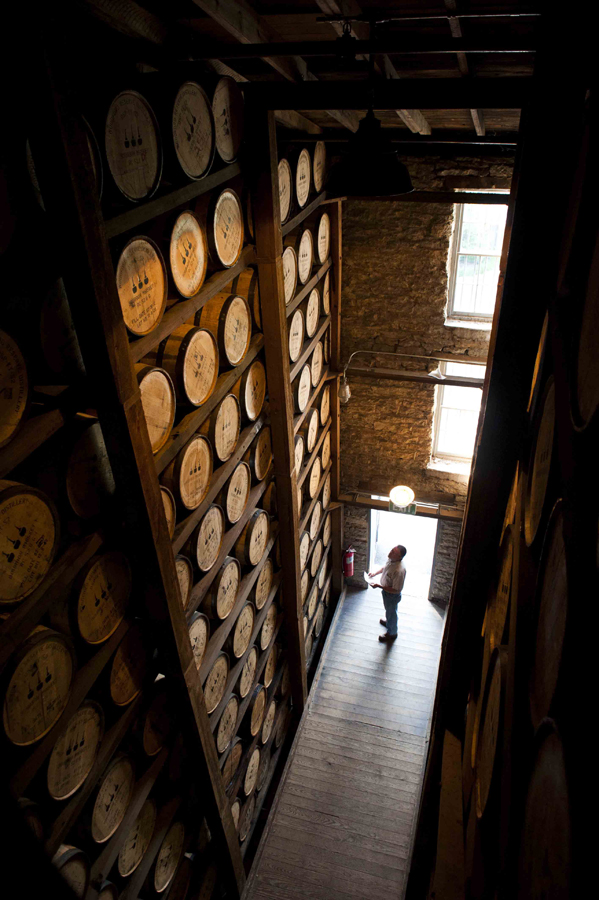 Every Friday night in July, August and September the Woodford Reserve Distillery is hosting Friday Night Live, with extended evening hours for distillery tours, live music and a buffet dinner.
The tour-only cost is $20 per person, or $48 per person for a tour and buffet dinner. According to the Woodford Reserve web site, "An additional ticket may be purchased for a mixology experience featuring a signature Woodford Reserve cocktail."
Here's a glance at the Friday Night Live buffet menu.
Local lettuces and Chopped Vegetables with Buttermilk Chive Dressing
Red Skin Potato Salad with Bourbon & Whole Grain Mustard
Summer Tomato & Baby Mozzarella Caprese Salad with Bourbon Balsamic Glaze
Grilled Chicken Diavolo with Fresh Herbs, Lemon Juice and finished with Olive Oil
BBQ Pork Ribs, Braised and Grilled and served with our Spice, Sweet Woodford Reserve Barbecue Sauce
Fresh Berry Cobbler with Whooped Cream
The Woodford Reserve Distillery is located at 7855 McCracken Pike, Versailles, KY 40383, and reservations for Friday Night Live are recommended. For bookings, visit www.woodfordreserve.com/events/categories/special-events/