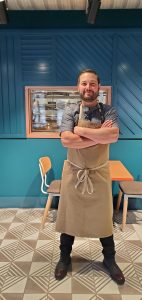 We'll begin with the Gateway to NuLu Building at 552 East Market in downtown Louisville. It's an example of adaptive reuse, combining existing structures and repurposing them, in this instance as intended to become a tech hub.
One of the building's tenants is Lodgic Everyday Community, a co-working concept that offers Food & Dining Magazine the opportunity to say "hello" to Lodgic's managing director Andrew Held, a food service veteran who last appeared in our pages when he was managing operations at the Chef Space kitchen incubator.
Everyday Kitchen (restaurant) and Clever Moose Café (coffee shop) are two public components of the Lodgic master plan, with the café opening in March and the restaurant today. An information release offered this succinct overview.
Everyday Kitchen focuses on modern comfort food and drink with a passion for serving up source-to-table excellence in every detail. Clever Moose Café will initially open as a daytime coffee and tea house and eventually move into full-service dining in the coming months with a focus on modern Asian street food. Both restaurants will be open to the general public.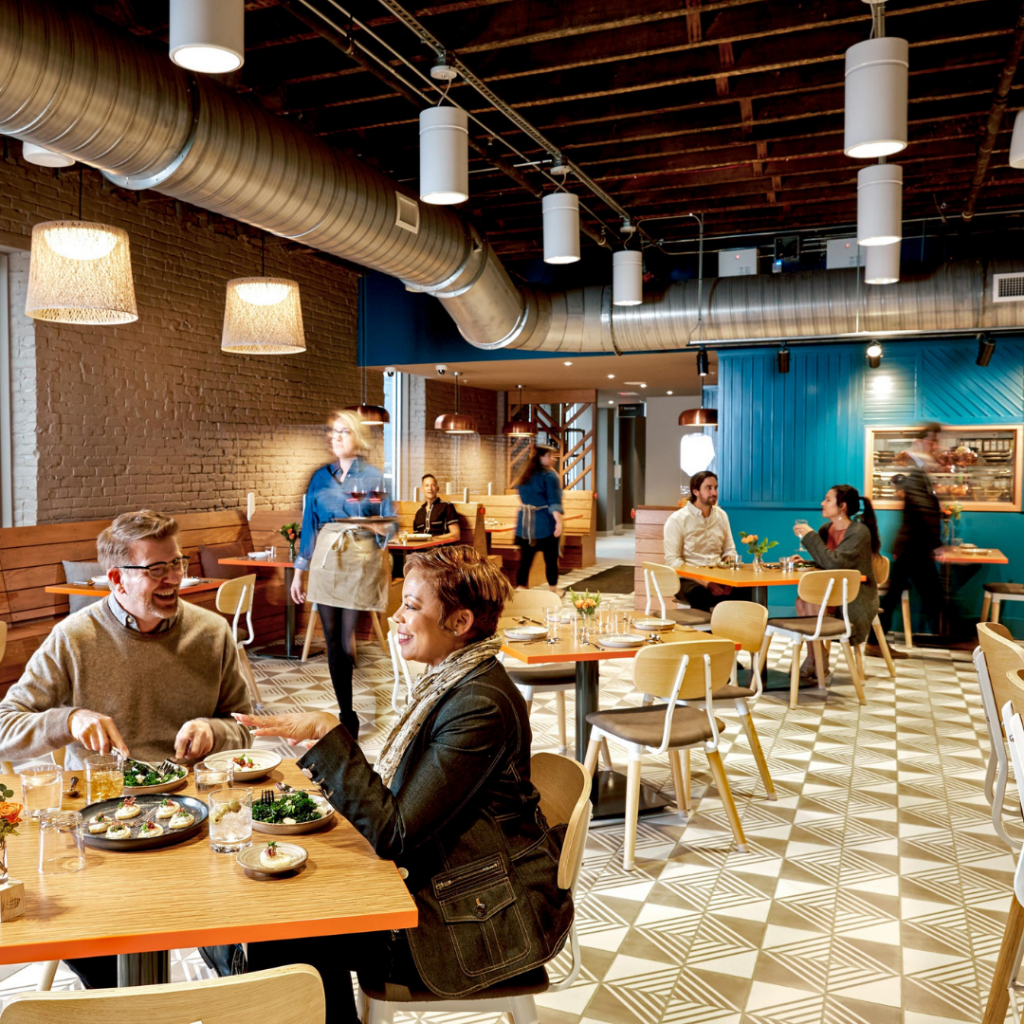 Mike Wajda is the Senior Executive Chef at Lodgic, overseeing both Everyday Kitchen and Clever Moose, as well as Lodgic's coming slate of events.
Wajda graduated from the Pennsylvania Culinary Institute in 2007, and started his career working alongside famed chef Gordon Ramsay. Following that time, Wajda worked at multiple restaurants along the East Coast, including renowned Craigie on Main in Cambridge, Massachusetts (eventually joining) the Michael Mina Group in San Francisco as Corporate Sous Chef, where he helped manage 23 restaurants and over 1500 employees.
Most recently, as Executive Chef of Proof on Main, Wajda showcased his unique, modern approach to comfortable and accessible cuisine with a focus on sourcing seasonally from Kentucky and the surrounding area's purveyors, farmers & foragers.
Lodgic's Food and Beverage General Manager is Tim Quinlan.
Quinlan has worked in independently owned restaurants in Louisville for 20 of last 24 years, including Azalea, the Irish Rover, Porcini, and Harvest.  Most recently, he worked as the General Manager of Harvest, overseeing the complete food and beverage program from 2013 until its closing.
According to Everyday Kitchen's page at Facebook, hours are Tuesday through Saturdays, 5:00 p.m. to 9:30 p.m.: "Following CDC guidelines, we welcome you to our Kitchen.
Walk in or make it fancy and call for a reservation: 502.805.7345."