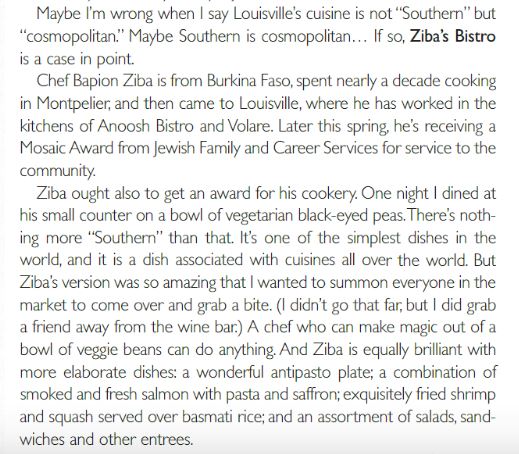 Ziba's Bistro has been among the longest tenured eateries at the Logan Street Market in Shelby Park (1001 Logan Street), specializing in West African-French dishes. The excerpt above, as lifted from F&D's Spring 2020 (Vol. 67) hard copy profile of the market, was written by Marty Rosen and aptly summarizes Ziba's.
Unfortunately Ziba's Bistro will close on December 18. We wish all the best to Bapion Ziba as he pursues his next opportunity in the nation's capital.
We have some news to share.
Our family has an amazing opportunity that we could not pass up & are moving to Washington, DC. This news is difficult because of the amazing bonds we have made over the last three years. No community is like the magic of @loganstreetmarket and we are so grateful for all the support & friendships made. Our last day here is Sunday, December 18th & we hope you stop by before we begin our next adventure. We will keep this page opened & please stay tuned for updates.