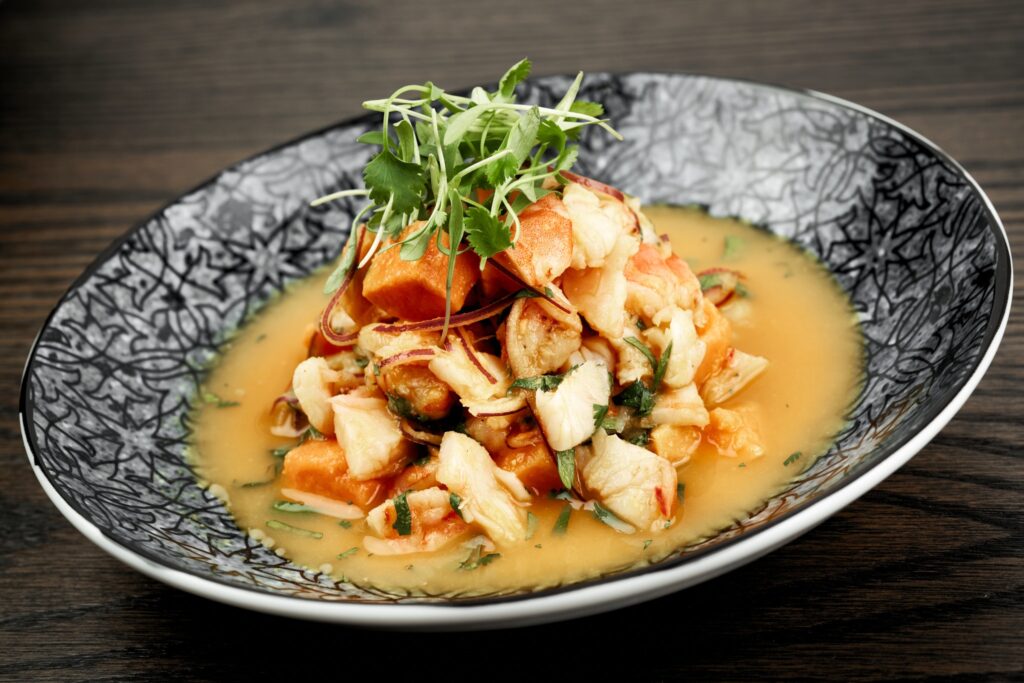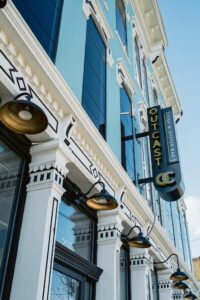 OUTCAST fish & oyster bar (207 E. Main St. in downtown New Albany) is open for chef-driven big and small seafood plates, bubbly and craft cocktails, and an interactive oyster/raw bar.
The concept is inspired by restaurateur Ian Hall's lifelong love of the seafood and raw bar scenes in Charleston, South Carolina, and brings a third kitchen to Brand Hospitality Group (BHG), joining The Exchange Pub + Kitchen and ​Brooklyn & The Butcher (with Brand Catering & Events utilizing all three). Ian's wife and business partner is Nikki Hall.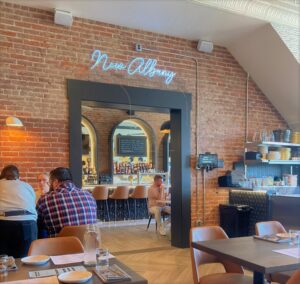 OUTCAST has fashionably reimagined ground floor commercial space at the 140-year-old Bader Block, a former confectionary and steam laundry, now completely transformed into a comfortable, sleek and visually arresting venue. The black- and gold-accented dining room and bar offer seating for 115, with a spacious outdoor patio (when seasonable) that features a freestanding Airstream trailer bar.
The oyster/raw bar is interactive, seating 10 customers who can nosh while viewing the preparation as a rotating daily selection of oysters (both East and West Coast varieties) are served on the half shell, with crudo, ceviche, oyster platters and various specialties cnojured before their eyes.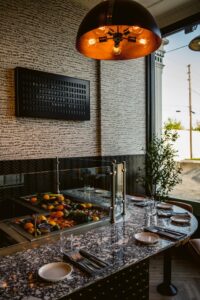 Diners and drinkers at OUTCAST can consult digital "split-flap" Vestaboards mimicking those found at vintage rail stations, upon which bills of fare and messages are posted.
Executive Chef Mark Ford comes to OUTCAST from lengthy stints at Anoosh Bistro, St. Charles Exchange and Artesano Vino Tapas y Mas, and joins forces with Brand Hospitality's corporate culinary director, Chef Ming Pu. OUTCAST's Sous Chef is Ruben Freibert.
Ford's seafood plates encompass the classic (Diver Scallops, Crab Cavatelli) and casual (Barbecue Shrimp), with handheld options like Blackened Fish Tacos and a Fried Oyster Po Boy. For those guests preferring fare other than seafood, OUTCAST offers pasta and chicken dishes as well as steak frites.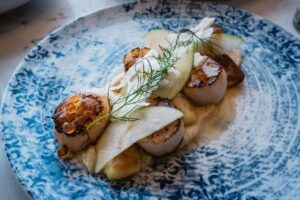 OUTCAST hours:
Tuesday through Thursday: 5:00 – 10:00 p.m.
Friday and Saturday: 4:00 p.m. 12:00 a.m.
Sunday and Monday: Closed
Photo credits: All except the New Albany "neon" shot (author) are from OUTCAST's social media feeds.