[Originally Published in the Winter 2015 issue of Food & Dining Magazine.]
This is Food & Dining's 50th issue, an occasion we saw fitting to review what has transpired in the dozen or so years this magazine has chronicled restaurants in Louisville and its immediate environs. Those years have seen a time of surging interest in food and drink, and how both are made and prepared. What diners now know about restaurants and demand of them says so much about us as a people — namely of what we like to do for fun!
Louisville has been at the forefront of change in the national restaurant scene. The area has many small farms, raising an increasing variety of excellent vegetables, fruits and meats for our consumption. Increasingly educated chefs work with those farmers to create a steady supply of the ingredients they and their customers crave. While the Louisville area has its share of chain restaurants, it has become known for its varied and vivacious independent restaurant industry by operators making their mark locally, regionally and even nationally.
Our numbers support this industry cheerleading. The first issue of Food & Dining, setting out to make as complete a survey as possible of the current restaurant scene, listed 768 restaurants operating in Louisville, Jefferson County and Southern Indiana. Starting with the second issue, published in the fall of 2003, we narrated the "Comings and Goings" of that scene: restaurants that had opened and closed since the previous issue. This overview of the ebb and flow of the restaurant business since 2003 provides insight about where it's gone in the last dozen years, what the local industry has endured, where it stands now — with more than 1,250 listings.
As the chronicler of the city's growing restaurant scene, we have reported the opening of 1,452 restaurants over the years. Of that number, 45 percent (652) continue serving customers. That means we've also borne the sad task of conveying the closing of nearly 1,000 restaurants in that same time frame, a statistic that reveals the sheer difficulty of the terrific but challenging business.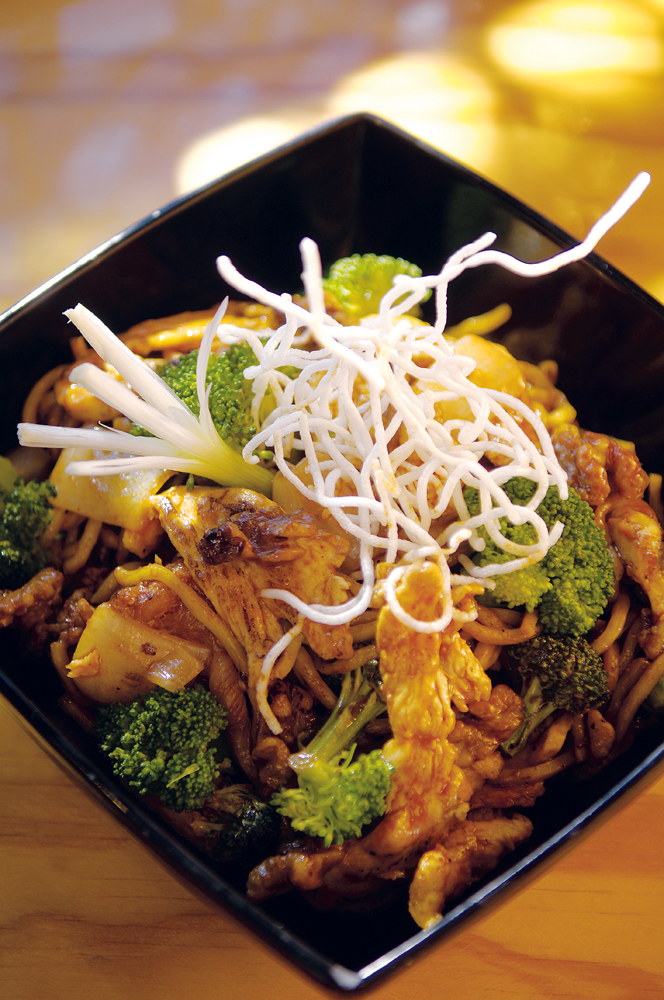 -2003-
103 openings/28 closings/Net gain of 75
By the end of 2003, the first year of F&D's publication, we noted the opening of 103 more restaurants than originally listed and the closure of 28: a net gain of 75.That was the largest annual gain, attributable perhaps more to an incomplete initial survey by the magazine than by the turbo­charged energy of local restaurateurs. Nevertheless, although in seven issues out of the first 50, F&D recorded a net loss of restaurants in the three­month period between issues, there has never been a full year since 2003 that the annual net number of restaurant listings has declined.
Among the notable new restaurants F&D noted in 2003 were Limestone, Jarfi's Bistro, L&N Wine Bar & Bistro, Yang Kee Noodle, and Caffé Classico.
Jim Gerhardt left The Oakroom at the Seelbach, where he had been a vigorous early proponent of local ingredients (including paddlefish caviar) to start Limestone on Hurstbourne Parkway with Oakroom sous chef, Michael Cuhna. Jeff Jarfi established his position in the local scene with the stylish bistro in the front corner of The Kentucky Center for the Performing Arts that, for a while, was a lively spot for pre­-show dining and post ­show imbibing. Len Stevens, at L&N, introduced the area to a high­-tech Cruvinet wine dispensing system that gave us wine by­ the ­glass servings kept fresh with inert nitrogen gas. After strong runs of up to a decade, all three of these notable restaurants have closed; only the L&N location at Mellwood and Frankfort Aves. is currently occupied by Bistro 1860. Caffé Classico and Yang Kee Noodle continue to draw fans, and the latter fast casual restaurant is finally expanding. A second "YKN" opened in Middletown this summer and a third is set for the Highlands in 2016.
Two notable long-­time favorites also closed in 2003: Timothy's and Lanai. Timothy's, which pioneered the now ubiquitous white chili, was the last iteration of several memorable restaurants devised by restaurateur Tim Barnes (including J. Timothy's, one of the more fondly remembered of the string that came and went in the Mayflower Apartments in Old Louisville before Buck's settled in). Lanai, in a comfortable old building with a sprawling porch in Middletown, left fans bereft when it closed.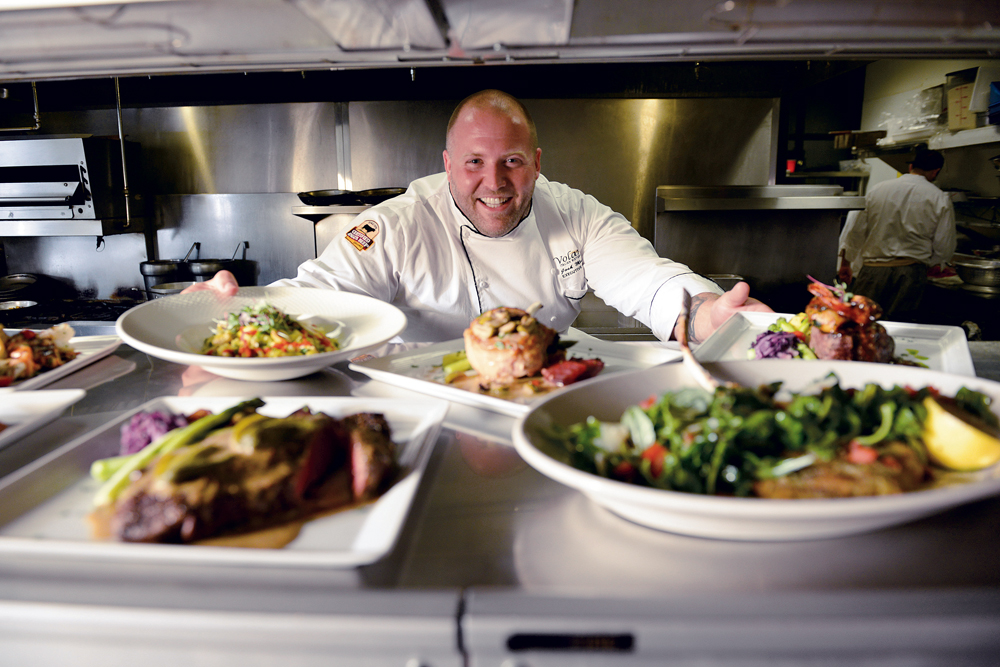 -2004-
113 Openings/24 Still Operating/60 Closings/Net gain of 53
Of the 113 openings in 2004, at least 24 have put down strong roots and continue to flourish. In the summer issue F&D welcomed Volare, Café Lou Lou, Spinelli's Pizza, Havana Rumba and the arrival of the mixture of bars and restaurants at 4th Street Live! Café Lou Lou started as a fun, funky spot at the top of the Clifton hill before moving to St. Matthews. Spinelli's was the first pizzeria to offer the East Coast sophistication of pizza by the slice, and Havana Rumba marked the entrance of Fernando Martinez to the Louisville scene.
A number of interesting restaurants that introduced some important food figures to the Louisville scene closed in 2004.The spring issue F&D bid farewell to Shariat's, Anoosh Shariat's first concept, a class spot on Brownsboro Road. Wellinghurst's Steakhouse had a brief run at Slugger Field, and Salsa South Beach briefly brought a touch of glitz to upper Clifton. Judge Roy Bean's held the corner at Speed and Bardstown Road for a while before closing in early 2004. Out in J'town Jugs made a brief attempt to imitate Hooters' approach to drink and dining, but quickly folded. And Jicama Grill, Anthony Lamas's first restaurant effort, folded after an all-too-public feud with his business partner Jun Eugenio.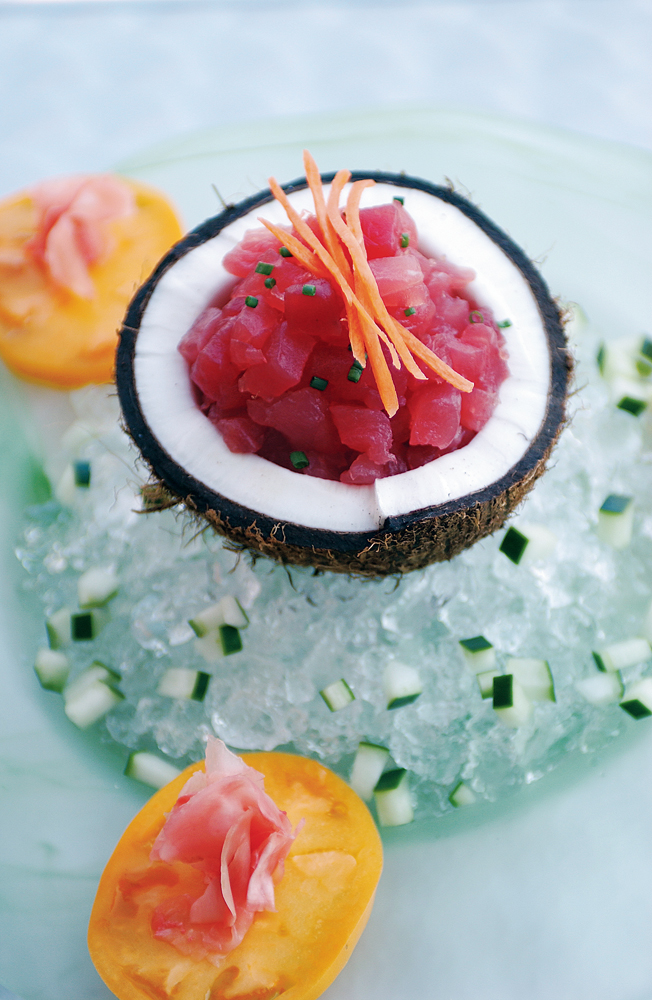 -2005-
123 Openings/33 Still Operating/82 Closings/Net gain of 41
2005 saw the debut of three culinary standard­-bearers: Seviche, Bourbons Bistro, and Proof on Main, all still with us. Jasmine was one of the first Chinese restaurants to offer an authentic Chinese menu to challenge the gastronomically adventurous. Two other restaurants that opened that year had shorter tenures: Danielle's chef Allan Rosenberg's first solo effort that closed the same year; and Primo, Bim Dietrich's downtown Italian spot that closed before NuLu really took off.
This was a year of durable national chains first discovering the Louisville market. Cheddar's and Famous Dave's BBQ opened outlets to start the growth of Veterans Parkway in Jeffersonville, in addition to two upscale chains, P.F. Chang's and The Cheesecake Factory in Louisville's East End. A local chain started in 2005 as well, Gumbo A Go­Go opened in Clifton, started by ex-­jockey Billy Fox, Jr. It's now called J. Gumbo's and has 38 stores in nine states.
The Monkey Wrench, a fun eatery and music venue, opened in early 2005, and has remained a vibrant presence on the border between Germantown and the Original Highlands.
One notable departure in 2005 was Impellizzeri's Pizza on Bardstown Road.The closure marked the temporary end of the family's name in pizza after a 25­year run in the Highlands.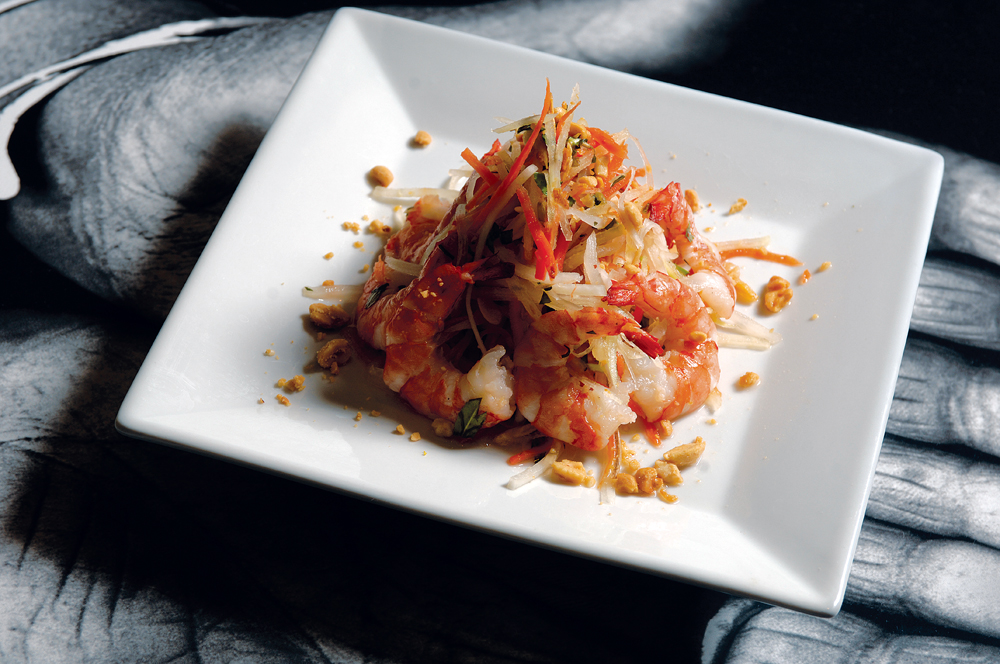 -2006-
141 Openings/39 Still Operating/103 Closings/Net Gain of 38
2006 was a big year for the Louisville dining scene. We saw the most restaurant openings (141) of any year we've recorded, and this was the year NuLu began taking shape. We also lost two restaurants that had operated a collective 206 years.
Some pioneers had already begun to colonize East Market Street before F&D started its run. Bruce Ucan's Mayan Gypsy, a somewhat funkier but no less flavorful precursor to his Mayan Café was around, as was Artemisia, both drawing adventurous eaters to a then-­dubious part of town. But by 2006 Ucan moved a block or two down Market and opened his immediately popular Mayan Café. A one­time neighborhood theater building that for many years had been a junk shop, was cleaned out, brightened up and opened as the first location of Toast on Market. It later moved a block or so west to take over the Artemisia space after it closed. The start of NuLu's restaurant row had begun.
In 2006 a Middle Eastern restaurant began as a modest enterprise in the cottages along Brownsboro Road in lower Clifton; today Shiraz Mediterranean Grill is a popular local chain with four locations.
Jeff Ruby brought his brash glitz to his Main Street steakhouse, along with a beef aging room, extensive raw bar and over­the­top appointments. It remains a destination dining spot for tourists and locals. And 2006 saw the arrival of the Ton brothers' Basa Modern Vietnamese restaurant on Frankfort Avenue.
But 2006 saw some regrettable closings. Open since 1913, The Colonnade Cafeteria, which had served breakfast and lunch to perhaps the broadest spectrum of the Louisville community of any restaurant in town (with the possible exception of Jay's), lost its lease in the basement of the Starks Building where it had been since 1926. It later relocated to the Louisville Antique Mall for a brief run. Kunz's, opened in downtown Louisville in 1892 and occupied various locations over the years. When it finally closed its doors for the final time, it was located on Fourth Street in a spot now occupied by Z's Oyster Bar.
Another of Bim Dietrich's always interesting efforts, Red Lounge, closed too. Their Dirty Soul Night had become an instant classic for the late night music, drinking and dining crowds. Alameda Bar & Grill closed in late 2006 after founder and chef Rick Torres introduced Louisville diners to modern West Coast cuisine. And Danielle's brief run ended, along with 103 other restaurants, a big churn, leaving a net gain for 2006 of 38 restaurants.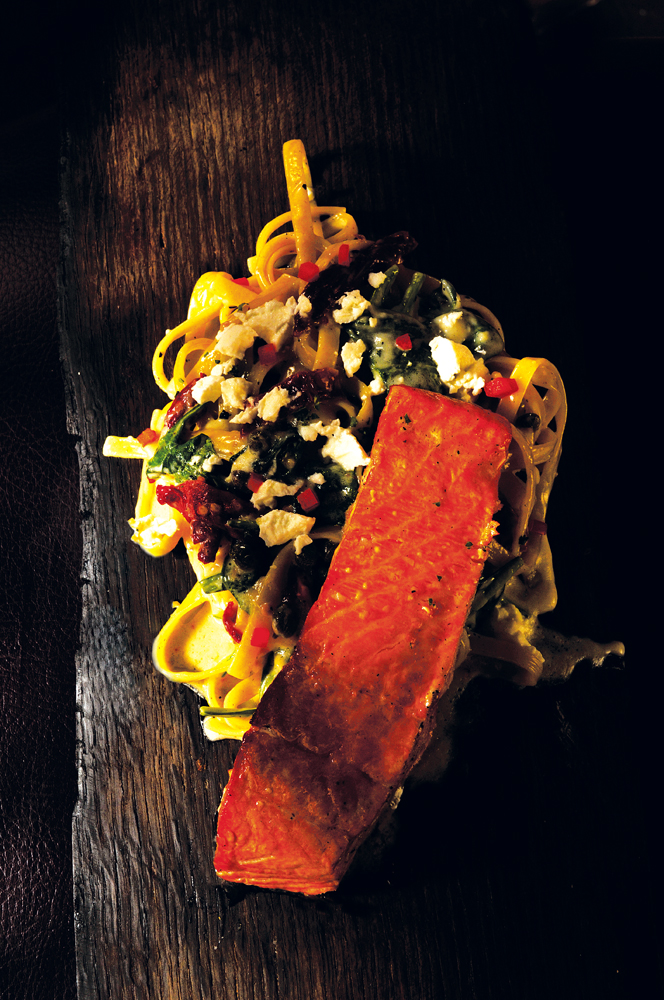 -2007-
107 Openings/31 Still Operating/83 Closings/Net Gain of 25
The churn continued in 2007, when 107 new restaurants opened and 82 closed. Among the new arrivals that year was a trio of heavy­hitters. Dean Corbett opened Corbett's: An American Place, in the historic Von Allmen Mansion in the East End. And for those still pining the loss of the Red Lounge, it all was but forgotten when John Varanese opened his namesake Varanese in the vacated location on Frankfort Avenue. Fernando Martinez and Marcos Lorenzo, co­founders of Havana Rumba, opened Mojito Tapas Restaurant to instant success. (Martinez would later sell his interest in both restaurants to Lorenzo and form Olé Restaurant Group).
Also in 2007 The Galt House unveiled its modernized and glamorized rooftop revolving dining space dubbed Rivue, which added an updated competitor to more traditional hotel restaurants, The Oakroom and the English Grill.
The first Wild Eggs opened in Dupont Circle to much acclaim, and owners J.D. Rothberg and Shane Hall have since grown the concept to include eight locations in two states. And Café Lou Lou moved to St. Matthews, in the spot first established as Asiatique by Peng Looi and Pabs Sembillo, who emptied the space by moving Asiatique to the Highlands.
And we have to mention one of our favorite restaurant names (sort of): Cat Box Deli opened in the PNC Bank Building. Its longevity is a testament to its food's ability to overcome … other associations.
One notable closing in 2007 was Lentini's, a Highlands institution since its opening in 1962. The Italian-­American classic underwent a series of ownership changes in the new millennium and never discovered a lasting focus.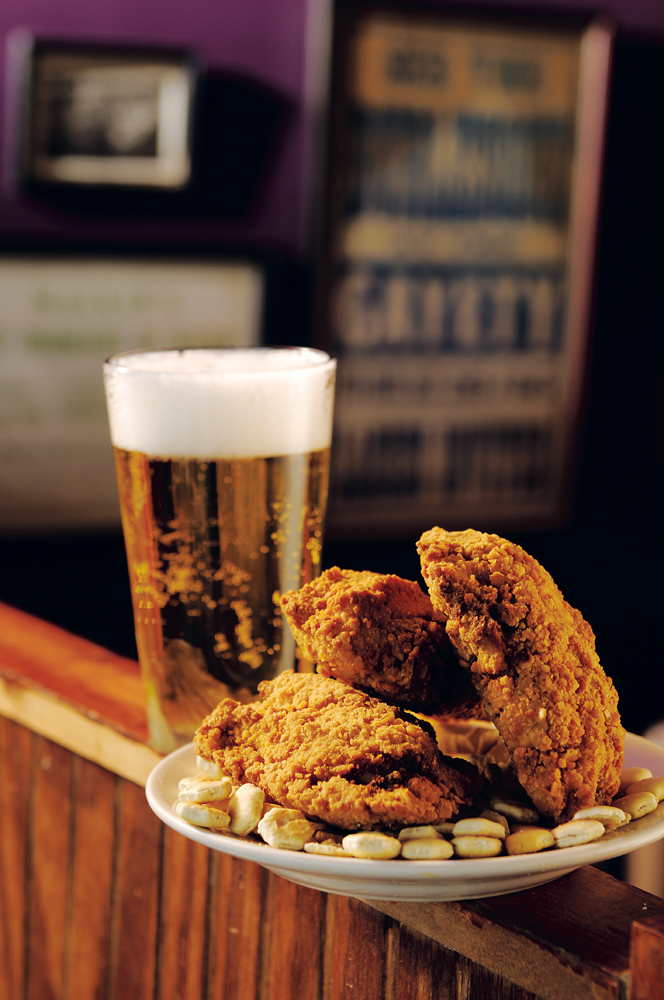 -2008-
123 Openings/40 Still Operating/105 Closings/Net Gain of 18
In the grips of the Great Recession of 2008, Louisville's restaurant industry was hit hard. Although 123 restaurants opened that year, a number that would seem robust, that tally was a paper ­tiger. The majority of openings were along the line of low price­-point national chains, strip-­mall Chinese joints and microwave­-dependent Mexican restaurants. The stable of local newcomers Blackstone Grille, Cake Flour and Z's Fusion was small.
The number of closings in 2008 rang in at 105, the most of any year we have tracked. Included in that number are six restaurants that had collectively been open for more than 400 years — 400 years!
Mazzoni's closed for good, after serving its famous rolled oysters for a stretch dating back to the 1880s. About as long­lived as Mazzoni's was Steinert's, which began as a Southern Indiana grocery in 1883. Not quite as historic, but significant for longevity in their respective neighborhoods, were Southside Inn in New Albany, a stalwart since the 1950s, and the Gaslight Inn in Jeffersontown.
Ferd Grisanti's, also in Jeffersontown, had weathered multiple recessions in its 35 years of operation, yet the Great Recession brought it down for good. Jay's Cafeteria opened in 1974 to become a West End institution that drew politicians and celebrities such as Al Gore, Muhammad Ali and Don King, closed its doors in 2008.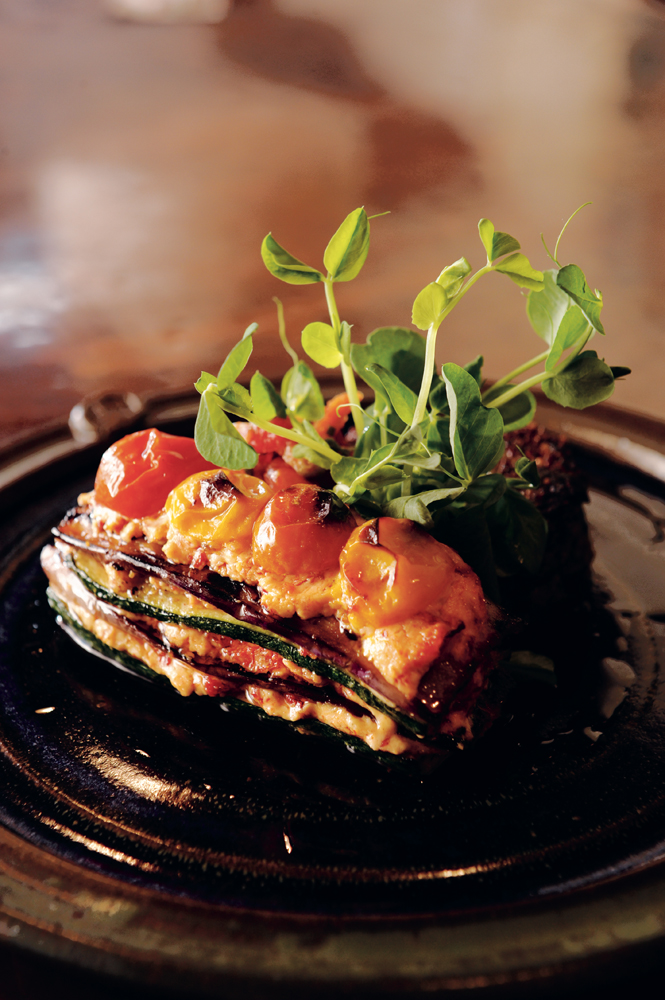 -2009-
95 Openings/39 Still Operating/48 Closings/Net Gain of 47
The troubles of 2008 seemed to calm down quickly, for in 2009, 95 new restaurants opened and only 48 closed, netting the area 47 new places to eat.
Notable in 2009 were openings that signaled change in the overall dining landscape. Two new "restaurant rows" continued to develop while a third began. And we added not one, but two, in­town wineries, something that had been missing from Louisville's food and drink mix.
NuLu's recognition as a restaurant row grew with the addition of Wiltshire on Market. Susan Hershberg, owner of Wiltshire Pantry &Catering, made use of a Market Street building she owned and opened Wiltshire on Market to critical acclaim.The eco­-friendly Green Building in NuLu was the site of 732 Social, a red­-hot popular hipster hangout that kept East Market Street hopping. A later infamous dispute between its owners saw it close a few years later.
Downtown New Albany's move to resurrect itself from an aged riverfront town to a noteworthy restaurant scene took a couple steps forward when Toast on Market chose it for a second outlet. It's fed local breakfast lovers in respectable numbers since. Wick's Pizza opened on "the Sunny Side of Louisville" with another location serving the massive Big Wick pizza to a new audience, while adding a live music focus on the expansive second floor.
Local Irish bar icon Tom O'Shea moved ahead of the 'Whiskey Row' curve and opened Patrick O'Shea's on Main Street some months before the Yum! Center was finished. Its entry to the neighborhood was welcomed by Bearno's by the Bridge, which had solo-­anchored that corner of Whiskey Row for years.
Two local wineries opened, River City Winery in New Albany, and Riverbend Winery on 10th Street, which has morphed now into Old 502 Winery and Fall's City Brewing.
In the summer of 2009 Anoosh Shariat took over operation of Browning's brewery and restaurant at Slugger Field. Another interesting but short-­lived appearance was chef Edward Lee's first foray beyond 610 Magnolia, Potstickers, a Baxter Avenue dumpling and noodle shop that folded within a year. (That little house on Baxter went on to house, briefly, Li'l Cheezers and is now the bustling home of El Taco Luchador.)
After a devastating fire gutted the Bardstown Road building that had housed Café Mimosa and the Eggroll Machine, those businesses moved into the old Lentini's location, where they remain today. Dragon King's Daughter opened that fall, as did Marketplace Restaurant at Theater Square.
Other closings in 2009 include several long runs on the dining scene. Kaelin's, which opened in 1934 (and created the cheeseburger on Oct. 12 of that year, according to its founders) closed. One of NuLu's pioneers, Artemisia, also called it quits, as did the avant garde Club Grotto near Douglass Loop. Nancy Shepherd's early­'80s groundbreaking spot, Café Metro, closed its doors,and the longtime beef ­and ­salad bar standard, Fifth Quarter Steakhouse followed suit after three decades in operation.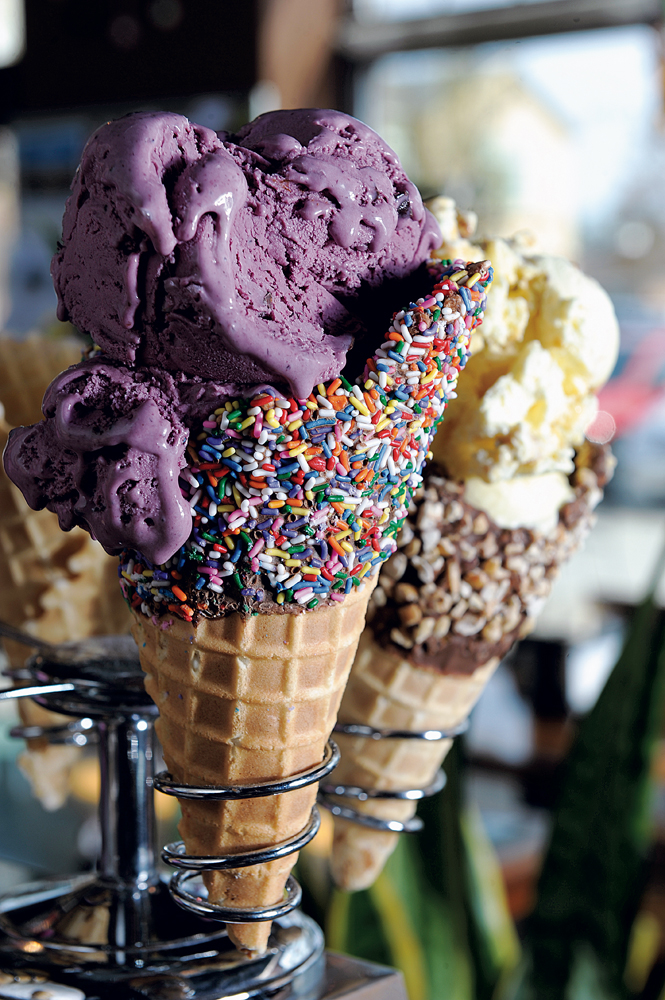 -2010-
117 Openings/53 Still Operating/72 Closings/Net Gain of 45
In 2010, several players that would enter the market have since become some of the city's most recognizable food concepts. The Village Anchor Pub & Roost opened in Anchorage and became one of the town's top­-grossing indie restaurants; Comfy Cow's first ice cream shop opened in Westport Village, and it's since become a chain concept with ice creams in the freezers of fine grocers. Dish on Market took over the Delta Restaurant space downtown, keeping its diner ambiance while elevating the quality of the menu, and Eiderdown stepped in to anchor Germantown's dining modernization. The opening of Majid's St. Matthews created the perfect environment for owner Majid Ghavami's potent welcoming charm. Also, The Bard's Town brought its unique combination of bar food and theatrical performances to the corner of Speed Avenue and Bardstown Road.
A few other openings lacked similar staying power. The Blind Pig made a solid debut in Butchertown that year, selling pork­-centric creations that included house­-made sausages. Papalino's Pizza, under the direction of chef Allan Rosenberg, made such a strong impression on Highlands diners that he opened a second, more expansive store in the suburbs. (He later sold his interest in the business.) Mozz, the modern Italian restaurant that moved into the Market Street space vacated by Primo, created a sensation in the city's dining scene at the outset before struggling later.
2010 closings included The Patron, a highly regarded spot on Frankfort Avenue; Chick Inn, a humble but fun place to eat along River Road, and Masterson's, whose perch near of U of L's campus had been a popular presence since before WW II. Genny's Diner, of frickled pickles and Big Daddy Burger fame, closed after a protracted battle owner Frank Faris waged with the local zoning board over the best use of a historic, but decaying neighboring property he owned next door. Faris wanted to turn the eyesore into a parking lot, but preservationists objected. (The site now is the headquarters of Comfy Cow.)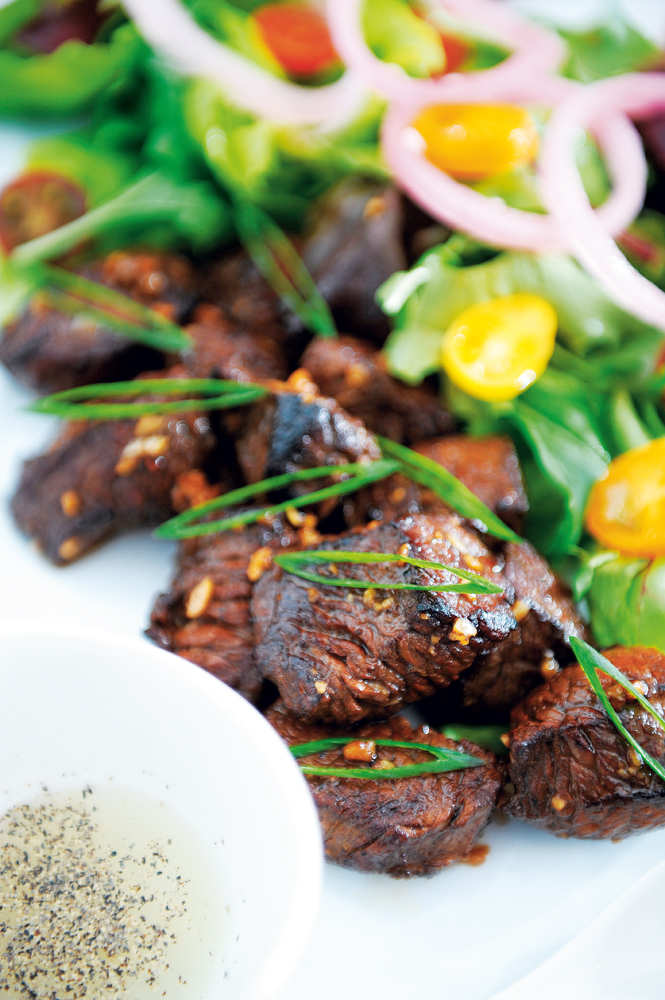 -2011-
112 Openings/72 Still Operating/80 Closings/Net Gain of 32
In 2011 F&D listed 112 openings of new restaurants or additional locations of existing businesses, and 80 closings. That seems to have been an especially propitious year, for the 18 restaurants we will mention in passing are still serving.
New restaurants sprouted all over town. Gary's on Spring opened in a handsomely renovated building in the gap between Irish Hill and Butchertown. Hammerhead's moved into the strange, half underground building on Swan Street, set up a pair of massive smokers on the street corner, hung a funky stuffed shark over the door and almost immediately couldn't find enough room for diners clamoring for its smoked lamb ribs, fried mac and cheese and bacon­topped brownies. Holy Grale started serving an exotic array of beers in a deconsecrated Highlands church, NA Exchange opened in a strip mall near Indiana University Southeast, and Eddie Merlot's converted a Rodes clothing store into a classy steakhouse.
Harvest, Ghyslain on Market, Garage Bar and Please & Thank You all opened in 2011, and they remain vibrant contributors to the unique flavor of NuLu.
Coals Artisan Pizza fired up its 900 F coal-­burning oven to flash bake its stylish pies in St. Matthews, and a few blocks away Drake's took over a street­ level section of the building long occupied by Bacon's department store. Also in St. Matthews Nam Nam Café set up shop in the little store on Wallace Avenue after Simply Thai moved across the street to larger quarters, and in Clifton The Silver Dollar opened in a de­commissioned firehouse. Its bar has since gained national prominence for its clever cocktails.
In late 2011, Coco Tran finished the complete rebuild of the burned­out building that had been Café Mimosa, and opened a pair of vegetarian and vegan restaurants: Heart & Soy (a fast­-casual concept) and Roots (a full-service spot). Brownings at Slugger Field became the cutting-­edge Against the Grain Brewery & Smokehouse, and near the same time Louis Le Français added a charming French provincial restaurant to New Albany's growing dining mix.
Also, in 2011, Flabby's reopened in Schnitzelburg after a few years' absence, but could not regain the affections of a changing neighborhood.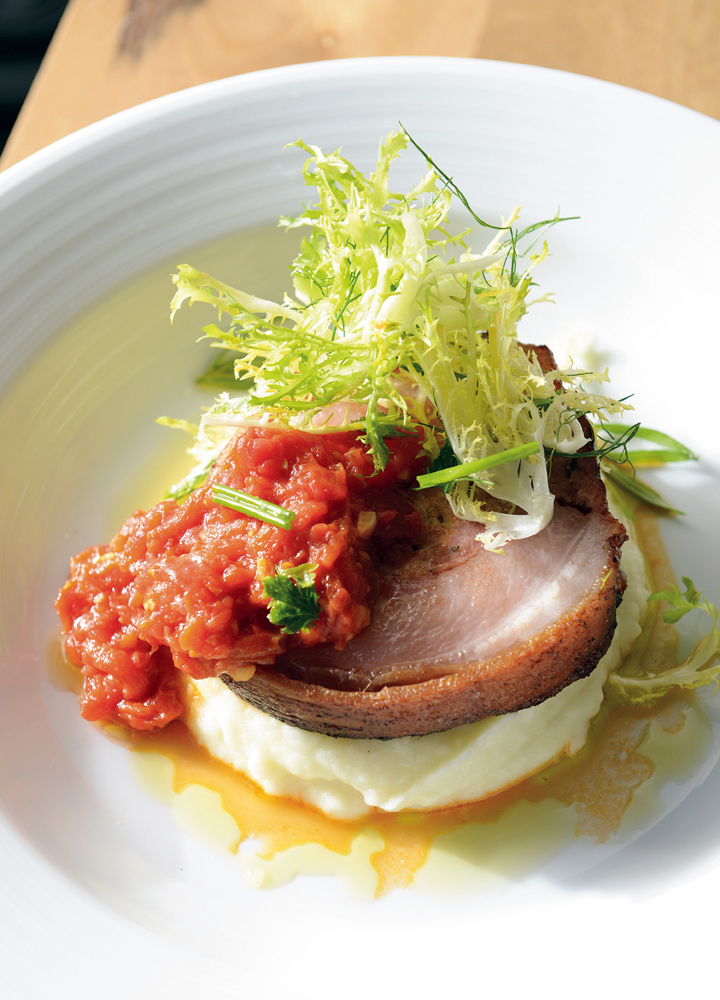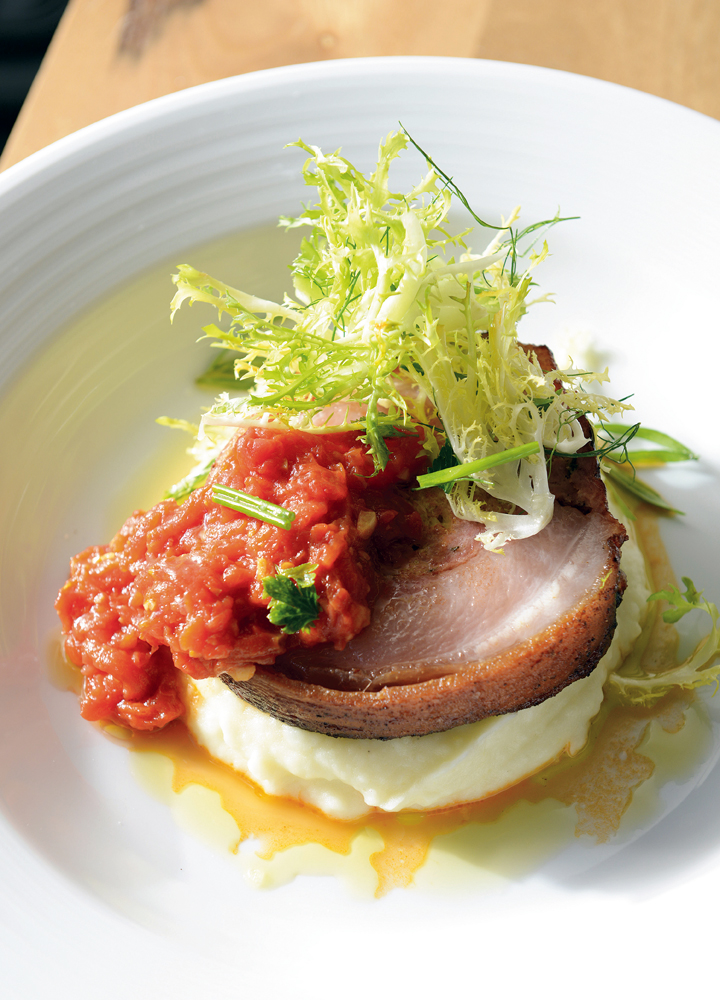 -2012-
104 Openings/65 Still Operating/84 Closings/Net Gain of 20
This was a year for the arrival of several major players who continue to exert a strong influence in local restaurants, as well as several stars that burned out quickly. Among the former we find Rye and Decca, two significant additions to NuLu; Sway (in the Hyatt Hotel) and Gordon Biersch Brewery Restaurant, a pair of terrific additions to Liberty Street end of Fourth Street Live!The opening of Feast BBQ and relocation of The Exchange Pub & Kitchen to New Albany's Main Street gave solid creds to its growing downtown offerings.
The opening of Guaca Mole marked the return of Fernando, Christina and Yaniel Martinez to Louisville. Re­energized after a couple of years of international travel and work that included stops at two prominent chain restaurants, where Fernando and Christina, mastered their systems, the family was ready for a dramatic return to its adopted home of Louisville. Charim Korean opened in St. Matthews two doors down from the original Havana Rumba, and Tony Impellizeri's opening bolstered the slowly growing Whiskey Row area offerings.
Other significant startups that year included Susan Seiller's River Road concept, Relish, and two innovative and clever chef­-driven concepts, La Coop Bistro a Vins (chef Bobby Benjamin), and Taco Punk (chef Gabe Sowder). St. Charles Exchange opened in 2012 to rave reviews for its elegant redo of an historic building and its exceptional cocktail program.
Other closings of the year included the family­-style restaurant at Stumler's Orchard in Floyd's Knobs; Westport General Store, which had a good run on the far upriver outskirts; Avalon in the Highlands and L&N Wine Bar & Bistro. And despite heavy investments in décor, staff and an overly ambitious menu, Mozz folded in 2012. The quick failure that surprised none of us but bemused us most was the PBJ Shop downtown, that offered just that. Not interesting or exotic variations on an American theme, with various nut butters and unusual fruit jams on hearty bread — just Jif peanut butter and Smucker's jelly on white bread. A misunderstanding of the market, for sure.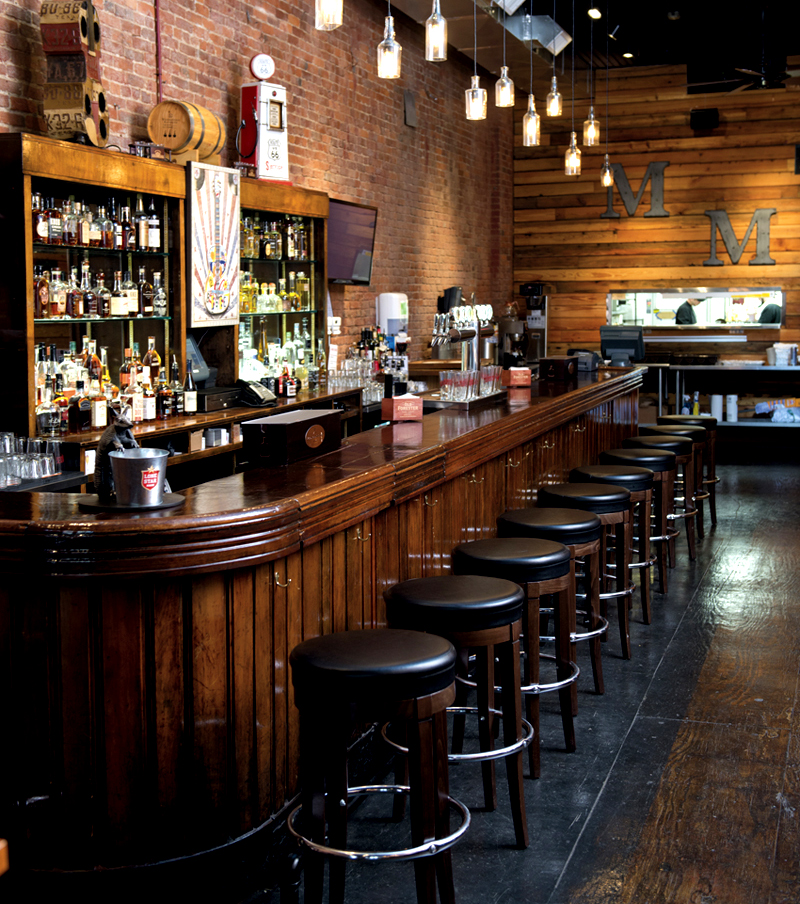 -2013-
97 Openings/68 Still Operating/68 Closings/Net Gain of 29
The list of lasting names that entered the fray in 2013 is long, too. The spring issue F&D included in its openings list Mussel & Burger Bar, Milkwood, Manny & Merle, Wiltshire Bakery, Game and Brasserie Provence. Interestingly, were new concepts launched by notable veterans of the local restaurant scene. Silver Dollar owners opened El Camino that year, touting a menu of Southern California street food and what many call the finest street side patio in town. Momma's Mustard & Pickles started smoking satisfying BBQ in St. Matthews, while two national chains moved in: Jamba Juice, whose tenure downtown was relatively brief; and Chipotle Mexican Grill on Fourth Street and in the Highlands.
Several notable closings took place in 2013, including the infamous demise of Lynn's Paradise Café. After a highly publicized bouhaha between management and servers, founder Lynn Winter closed what was the one of the city's most famous restaurants, a true tourist attraction that remains empty as of this publication. A longer-serving though less splashy veteran, John E's closed its lone location in Buechel. Ernesto's was once the largest local chain of Mexican restaurants, but the chain lost link after link, and the last store was closed in 2013. The Blind Pig's publicized  internal battles between its partners and its landlord led to not only its demise, but hastened the death of its speakeasy upstairs bar, Meat, which was illegally "borrowing" The Blind Pig's liquor license. Baxter Station, a long-time purveyor of better-than-average bar food and good beers folded after it couldn't pay back taxes due. The last straw for Li'l Cheezers was the loss of substantial cash in a break-in that led to its closing. And RiRa Irish Pub, part of a chain that invested heavily in its Fourth Street Live! location, just never captured locals' affections.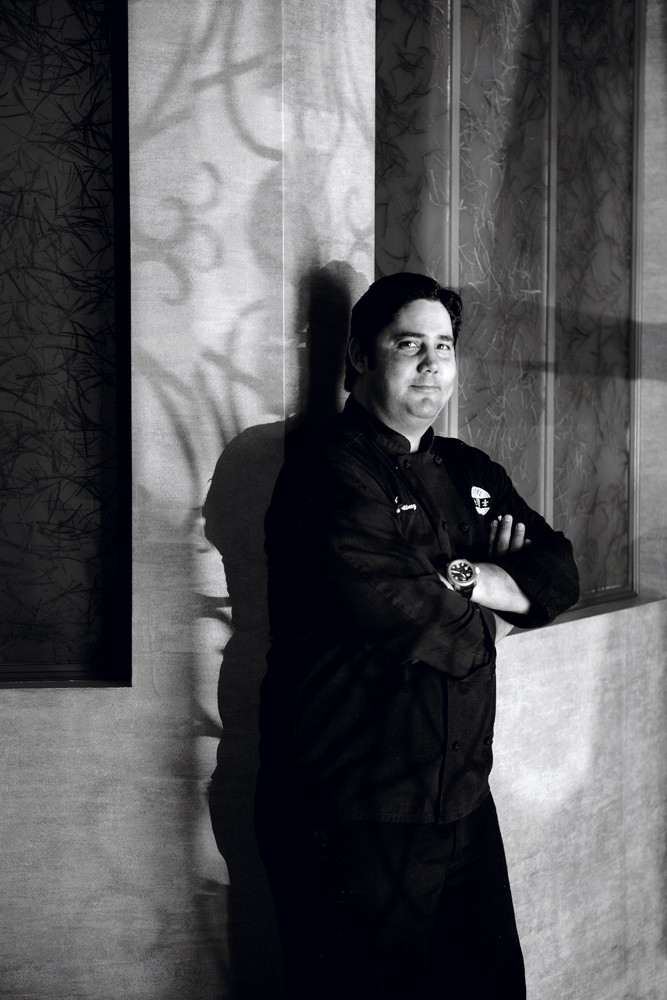 -2014-
100 Openings/77 Still Operating/86 Closings/Net Gain of 14
In 2014, the Martinez family rebranded as Olé Restaurant Group (ORG), opened four new restaurants (though one was replaced by another in the same space). Not wanting the elegant basement rooms below Mussel & Burger Bar to go to waste, The Place Downstairs was created to showcase the group's significant culinary talents. Soon after, ORG opened El Taco Luchador on Baxter, serving tasty tacos and tortas to long lines of patient customers. Later that fall they turned The Place Downstairs into Cena, where then ­chef de cuisine, Allan Rosenberg, developed a modern Italian menu before leaving to launch another restaurant. Before the year ended, ORG opened Coconut Beach Tacos across from the Papa John's Stadium.
Other significant openings included Joy Luck in the Highlands, which brought true Taiwanese cuisine to Bardstown Road Shawn Ward left his long­-time post at Jack Fry's kitchen to partner with Nirmesh Agrawal and Dean Corbett and open Ward 426 on lower Baxter Avenue. The end of De la Torre's 26­-year run in the Highlands made way for the opening of LouVino, a terrific new wine bar. Its inviting and accessible wine list and creative small plates menu by Tavis Rockwell turned it into an immediate hit that will be duplicated with a Middletown operation in 2016. Crescent Hill Craft House opened on Frankfort Avenue in the former Dark Star location, combining a sophisticated menu and an extensive lineup of craft beer and Bourbon. And Anoosh Shariat returned to town after years as a consulting chef to rebrand the short-­lived Henry's Place as the elegant Anoosh Bistro, located in Indian Hills' Brownsboro Center.
A particularly interesting trio of restaurants opened in downtown that year: Wild Rita's, Brazeiros Churrascaria and 8Up Elevated Drinkery and Kitchen. Wild Rita's, which took up residence in the former Mozz location, features arguably the town's best tequila menu and modern Mexican food. Brazeiros is a Brazilian-­style steakhouse where meats are cooked over an open-­flame and then brought to diners' tables for slicing. 8Up, a glamorously modern restaurant with an expansive rooftop patio (all built atop the eighth floor of the Hilton Garden Inn) has drawn crowds to savor its modern food and drink.
Proving that runs of excellent restaurants also end badly, the year witnessed the significant closures of Relish, Taco Punk, Le Coop, Limestone and Papalino's Highlands operation. Some long lived ethnic restaurants also closed their doors, among them Erika's German Restaurant, Sitar Indian, and Sari Sari, the little Filipino spot on Frankfort. With its passing, the entire Filipino category disappeared from F&D's listings. Wolfgang Puck Café ended its run downtown in the convention center, and Main Street Café (at the front of the Ice House complex) closed when its operators decided to focus fully on catering. The massive Tumbleweed restaurant on River Road also closed, though almost a dozen other Tex­-Mex siblings in Louisville and elsewhere remain open.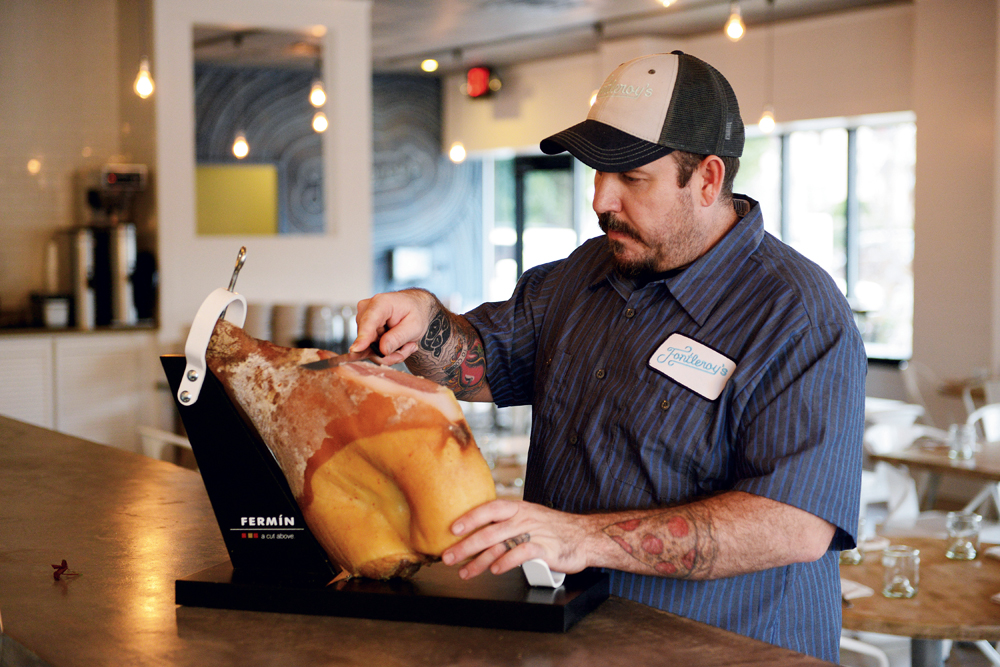 -2015-
117 Openings/111 Still Operating/67 Closings/Net Gain of 50
Which brings us almost up to the present. So far this year we have seen the start of some notable new spots.After what seemed an interminable construction project, Mesh finally opened this spring on the property that had been Azalea (and Bauer's and La Paloma before that), and its Indianapolis-­based owners made a predictably splashy debut in Indian Hills. New Albany's popular Feast BBQ opened its second location to long lines in the NuLu space that once housed Cake Flour.
Two notable closings this spring surprised many. Palermo Viejo, which specialized in Argentinian grilled meats, ended its 14 year run in the highlands. The closing of the popular chef driven Le Coop Bistro a Vins in NuLu stunned its fans, but the later announcement of Chef Bobby Benjamin plans to open his own restaurant, Butchertown Grocery, made the closing somewhat less of a surprise.
The downtown dining scene got another upward jolt this summer with the opening of Brendon's Catch 23. A refined restaurant that matches the classy modern elegance of the hotel lobby inside the newly minted Embassy Suites at the doorstep of Fourth Street Live! Venerable restaurateur Tony Palombino was the first to capitalize on the new 'hot chicken' craze late this summer when he opened Joella's Hot Chicken on Frankfort Avenue.
This fall brought a bevy of restaurant riches.The end of KT's 30 year run made an opening for Le Moo, Kevin Grangier's vision for a polished­-casual steakhouse. Allan Rosenberg transformed a chain pizza shop into the hot new Fontleroy's, an American bistro in the Highlands (see full profile on page 34 of this issue). Not to be left out of the opening rush, Olé Restaurant Group opened a groundbreaking Spanish restaurant named Artesano Tapas Vino Y Mas in Westport Village. All three have received critical acclaim in their short tenures.
La Coop's closure led to the opening of the clever Galaxie Bar in NuLu. A small plate restaurant dubbed Over The 9 opened adjacent to the Old 502 Winery. Horseshoe Casino opened Smoke & Rye, an upscale burger and BBQ restaurant with a focus on Bourbon and live music.
Fall's closings were headlined by the most sudden closing of St. Charles Exchange when the out­-of-­town investors decided to pull the plug on their restaurant venture to focus on their main business, software for the insurance industry. Other fall closings included a shakeup on Fourth Street Live! that saw Maker's Mark Bourbon Lounge and Sully's Tavern close their doors.
That's a long buildup to a quick summary of the openings and closings news of the last three months.
Winter 2015 (current) Openings & Closings
This past fall gave us more than wonderfully mild weather and vivid seasonal color, the quarter delivered even more new restaurants to Louisville's ever­-expanding scene. Beloved veterans (Bobby Benjamin, Allan Rosenberg) returned with new ideas, stalwarts (Chase Murcino and Adam Burress) branched out to experiment, and some newcomers created novel concepts (Madeleine Dee and Gina Stipo).The gifts of interesting food hath no ending — we hope.
La Chasse opened in the location of the former Palermo Viejo at 1359 Bardstown Road. Owner Isaac Fox (formerly of Volare) and Chef Alexander Dulaney (past chef de cuisine at Le Relais) are offering hearty French and Spanish dishes in a newly renovated space.Soon to open at 1076 E.Washington Street is Butchertown Grocery, Bobby Benjamin's new venture, in partnership with, among others, Patrick Hallahan, drummer for My Morning Jacket. Downstairs will be the main dining room; upstairs Benjamin will have an auxiliary kitchen to make charcuterie and pasta, while Hallahan will program a wide range of entertainment in the intimate performing space.
Keep watch for another venture by Allan Rosenberg, this time at Citizen 7 in Norton Commons (10715 Meeting Street). Fresh off the success of Fontleroy's, he's charged with creating and implementing the menu at the casual, modern Mexican restaurant.
Migo will replace Loop 22 at 2222 Dundee Road and bring tacos and other Mexican-­inspired small plates from Adam Burress, Chase Murcino and their partners. Another new concept to try is The Drunken Chicken, a hot chicken menu being tested by J. Gumbo's at 1923 S. Fourth Street.
Open now are Fond, 2520 Frankfort Avenue, and At the Italian Table, 2359 Frankfort. Madeleine Dee, who has endeared herself to busy families the last few years with her personal chef business, has opened Fond as an upmarket grocery focused on locally sourced food products, Dee's own baked goods and cooking classes. On the weekends she serves five-­course, prix­-fixe meals at her 12­-seat chef's table. Gina Stipo's At the Italian Table stocks imported foodstuffs, offers classes in Italian regional cooking, and also serves dinners at her dining table, a 12-­seat, ancient span of wood imported from her house in Tuscany.
Speaking of Italian cooking, the familiar name Melillo is back in the game with Bill Melillo opening of Silvio's Italian Restaurant in St. Matthews (104 Fairfax Avenue). That spot most recently was home to Don Benito's. Downtown, at Fourth Street Live! the space that until a few months ago was Maker's Mark Bourbon Lounge is Bourbon Raw. Expert modern twists on Southern food and an extensive raw and cooked seafood bar.
Two other recently opened restaurants are City Barbeque at 329 Whittington Parkway and Aladdin's Cafe's second location at 1613 Bardstown Road, the space vacated recently by Eat-A-Pita, which has moved to 2286 Bardstown Road.
Some newly opened and immediately popular spots are adding outlets. Olé Restaurant Group took over the vacated St. Charles Exchange space (113 Seventh Street) and opened a second Mussel & Burger Bar location. This M&BB gets an expanded menu to appeal to business and tourist diners.Tony Palombino's Joella's Hot Chicken, 3400 Frankfort Avenue, opened to such a positive response that four additional outlets are already in the works. Joella's are slated to open in Middletown (12222 Shelbyville Road) in January, NuLu (634 E.Market Street)in February and Lexington and Indianapolis early next year. Look for location details at foodanddine.com as they emerge.
Some location shifting also took place in the fall. Busy as always, Dustin Staggers switched the concept for his store at 2009 Highland Avenue from Rumplings (noodles and dumplings) to Epic Sammich Co. (sandwiches and sides). Then, he negotiated with Jackson and Cortney Nave, owners of Eggs Over Baxter (where he had been operating his monthly pop­-up concept,Ten Tables), to take over their space at 962 Baxter for his new America. The Diner. concept. Ten Tables will continue every Monday night there, and Eggs Over Frankfort, the Nave's original restaurant, will continue operating at 2712 Frankfort Avenue.
Other business switcheroos include Fat Daddy's Pizza at 10619 Manslick Road closing; it's now Fairdale Pizza. Fieldhaus at 826 W. Main Street in New Albany closed and Brownie's the Shed opened its third sports bar in that spot. Tut's Mediterranean closed at 3425 Bardstown Road and was replaced by Mi Sueño, a Cuban restaurant. And in Clarksville, Marlyce's Place at 1404 Eastern Boulevard has been taken over by Divine Treats.
A few other name changes of existing businesses have occurred without much else changing. Fattoush is now the name of the former Andalous Mediterranean Café at 2319 Brownsboro Road. The Java Brewing store at 1707 Bardstown Road is now officially Safai Coffee, with the same owners. Kenna's Korner shortened its name and corrected its spelling to simply The Corner, 4111 Murphy Lane; and the Caspian Grill Persian Café, 2716 Frankfort Avenue, has become the Caspian Grill Persian Bistro (go figure).
The list of recent closings is fairly short, headed by the demise of Joe's Older Than Dirt. After 78 years at 8131 New La Grange Road, Olé Restaurant Group will convert that space to a barbecue and Southern foods restaurant named Red Barn Kitchen some time in February. The Anchorage Café closed at 11505 Park Avenue in Anchorage, and its owners plan to open a coffee shop later in the year in NuLu.
Café Fraiche's (3642 Brownsboro Road) run as a restaurant is over, but the brand will continue as a catering business. Other recent closings include Rosie's Pizza at 13829 English Villa drive, Pho Binh Minh at 6709 Strawberry Lane, and Café Montague at 1930 Bishop Lane. Dancing Sushi Japanese Steakhouse closed earlier at 2809 N. Hurstbourne Parkway, as did Shah's Mongolian Grill at 423 E. Warnock Street.
F&D