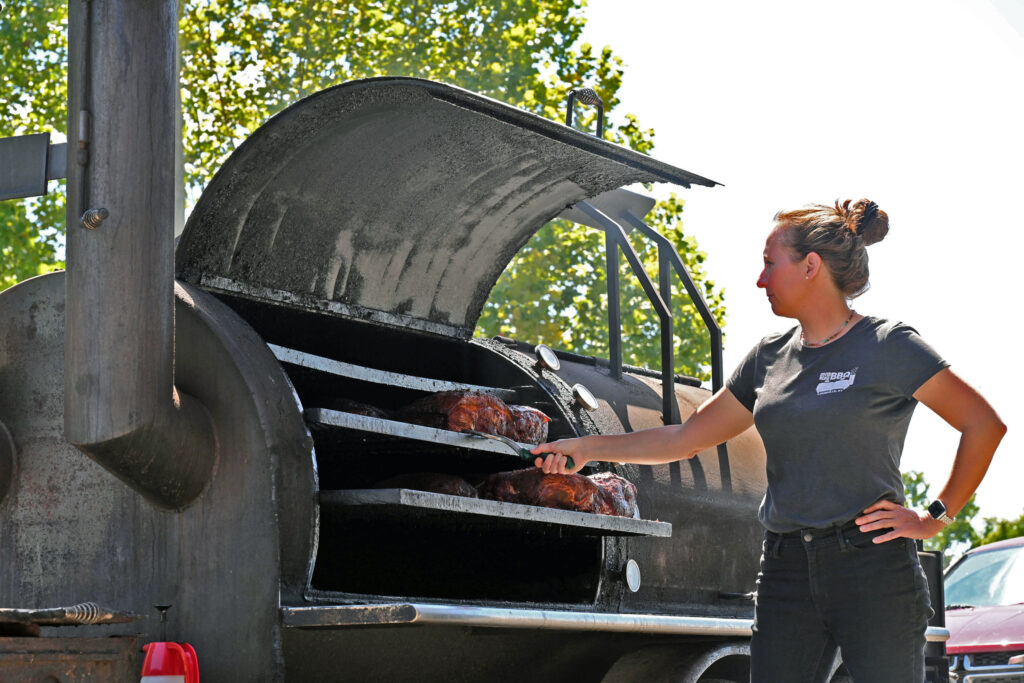 River Road BBQ is next up for APRON Inc.'s Chef in a Box promotion, but first the bigger picture.
Food & Dining Magazine continues to preview the forthcoming Chef in a Box offering. It's a tasty fundraising project dating to the summer of 2020, benefiting APRON Inc.'s ongoing grant program.
Note: The Chef in a Box promotion continues on a monthly basis in 2023.
APRON Inc. was created in 2011 to help provide financial relief to food and beverage industry workers in the Louisville, Kentucky metropolitan area who find themselves in need during times of crises. Because of the COVID-19 pandemic, APRON Inc. has stepped up with a far greater volume of assistance to local workers than ever before.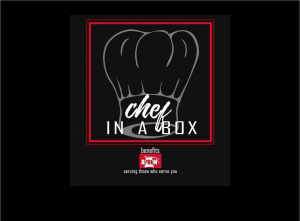 Here's how Chef in a Box works.
Each week up to fifty patrons can purchase a Chef in a Box for $50, which actually aren't boxes but reusable bags provided by APRON Inc.
Participating eateries keep $25 toward expenses, while $25 goes to APRON Inc. toward its ongoing grant program.
The contents of Chef in a Box/Bag vary according to the establishment's specialization and creativity, but you'll always be able to view the menu in advance and know what you're getting.
Typically there'll be tasting selections for two; perhaps a favorite dish of the chef's, or maybe a meal kit.  Participating eateries also are encouraged to include a gift certificate, coupon, or promotional materials.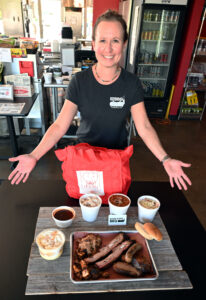 Chef in the Box Q & A
How do I order the box? You contact the featured restaurant directly.
When do I call? You can place your order starting on Friday prior to the restaurant's featured week.
Is it pickup or delivery? Each restaurant makes that decision, but usually it's curbside pickup only.
How much are the boxes? $50.
How many boxes does each restaurant sell weekly? 50 boxes, although some have allotted more.
And now, the main attraction for the coming week.
CHEF IN A BOX

dinner menu for TWO

, $50, pickup Sept. 20 (Wednesday) or Sept. 21 (Thursday), 2023: River Road BBQ, featuring chef Krissy Davis.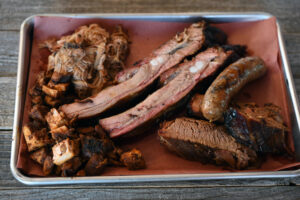 Main Course: a quarter-pound each of pulled pork, sliced beef brisket and chopped chicken.
Plus: 2 spare ribs and 1 smoked sausage.
Sides: 1 pint of each house-made side: potato salad, coleslaw, BBQ beans; 1/2 pint of sauce, and 2 sandwich buns.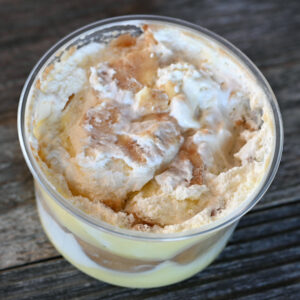 Dessert Course: 1 pint of pudding (select at pickup), offers include banana pudding, cookies and cream pudding, or another variety.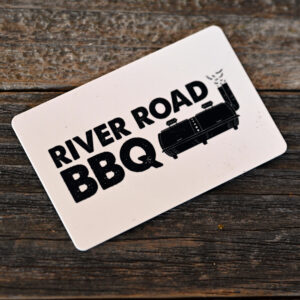 And if all that is not enough: a $10 gift card to be used on a future visit.
To order: Please call River Road BBQ at (502) 592-7065.
Pick up times for Chef in a Box: Pick ups will be on Wednesday 20 September and Thursday 21 September between 11:00 a.m. – 1:00 p.m. AND 4:00 p.m. and 6:00 p.m. at River Road BBQ, 3017 River Road, Louisville KY.
(All photos by Dan Dry)