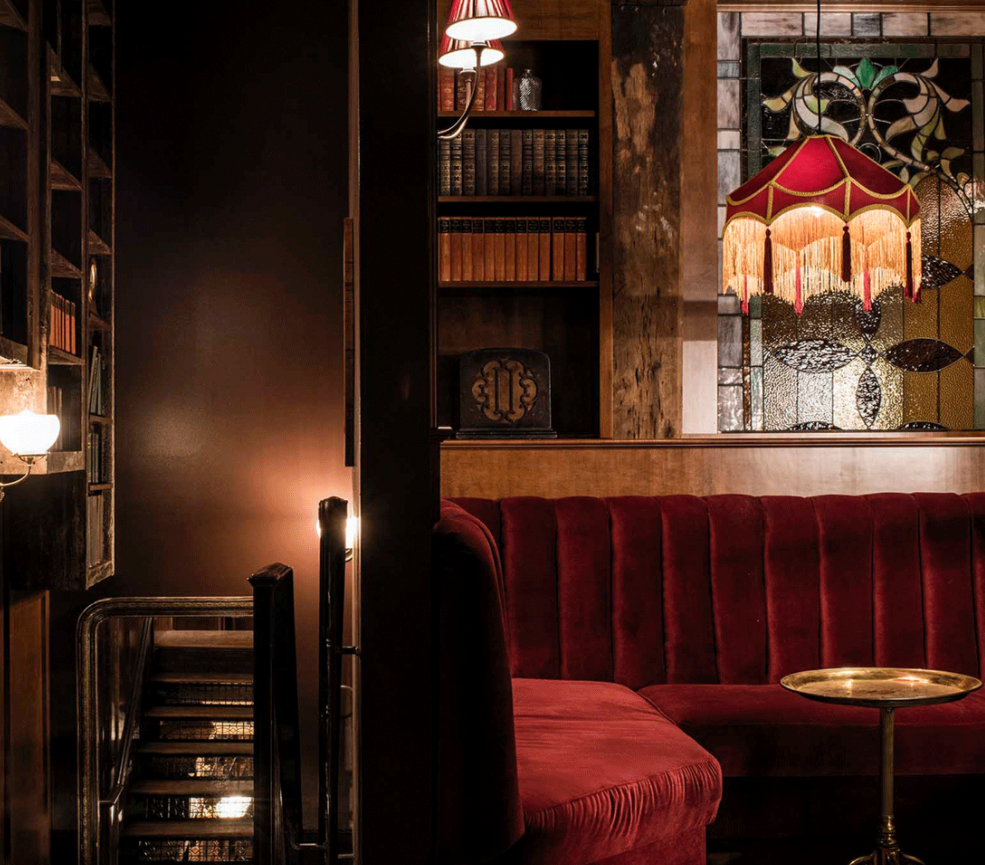 According to a recent information release, the downtown bar known as Hell or High Water will reopen "at reduced capacity on Thursday, April 29, 2021 in time for the Louisville's most exciting weekend featuring the Kentucky Derby."
Patrons can secure a reservation on RESY. Hell or High Water is also pleased to announce the arrival of James Siegel as beverage director. Siegel spent time on the West Coast leading the bar programs at Clifton's Republic and EightyTwo in Los Angeles. He also participated in the San Diego Spirits Festival and Eat/Drink San Francisco.
Our cover photo today depicts Hell or High Water's "Come into the Garden" cocktail, with Old Tom Gin, blackberries, basil, serrano pepper, lemongrass, lemon, and ginger. The full cocktail selection can be viewed here; as befits the establishment's name, it is divided into "Hell" (stronger, more spirit-driven cocktails)  and "High Water" (refreshing, lighter beverages).
Hell or High Water is located at 112 W Washington Street. Owners are siblings and Louisville natives Stirling and Maud Welch, and current hours are Thursday through Saturday, 5:00 p.m. – 12:00 a.m.