Strictly speaking, our friend Kevin Gibson didn't file this submission under his catch-all "The Taste Bud," leaving it to his readers to decipher any deeper meanings by measuring the distance between tongue and cheek.
But Kevin's discovery of McBroken.com provides ample and informed amusement for a Saturday morning, and might be of actual use to those who patronize McDonald's, of whom I have not been one for at least two decades, and good fortune willing, won't be again any time soon.
As an aside, it's interesting to ponder whether McDonald's, as a corporate monolith, finds the McBroken concept objectionable. Is it a slur, or a valuable statement in defense of customer service?
After all, the ice cream machines in question represent a rather stark, essential dualism. They work, or they don't, and knowing which is true before you go is as important as allergens and calorie counts in terms of relevant consumer information.
Find a McDonald's with a Working Ice Cream Machine Using McBroken
Craving a hot fudge sundae from McDonald's but don't want to make the trip because you know there's a good chance the ice cream machine is broken? Hey, it happens. But now there's a solution: McBroken.com, a website that enables you to conduct a search on which locations near you have working — or broken — ice cream machines.
The site may be a little on the clunky side to use, with buttons focusing on major markets and a map that can be manipulated to find your market rather than a traditional search engine. But it's not too tough to find a red or green dot, click on it, and see which restaurant has working or non-working ice cream machines.
Photo credit: Kevin Gibson.
—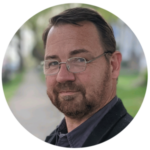 Kevin Gibson has been a professional writer for more than three decades, having written about restaurants, beer, bourbon, sports, night life, music and plenty more. He has won numerous awards from The Associated Press, Society of Professional Journalists and Indiana State Press Association, among others, but can't remember where he put most of them. In addition, he has written for publications like LEO Weekly, Bourbon+ magazine, Thrillist, Alcohol Professor, Louisville Magazine and many more, including various newspapers. When he's not busy writing books or stories about Louisville, he's likely hanging out at a brewery with his dog, Atticus.