This video documenting the traditional process of canning sardines in Portugal is worth your time, but it's probably best that we refrain from discussing canned mackerel from the USSR, which I tried a couple times while teaching in Slovakia at about the time the fish became ex-Soviet.
Maybe it's better now. However, instead of going there, go here, as Kevin Gibson explores healthier canned tuna options.
The Taste Bud: Wild Planet Cleans Up Traditional Canned Tuna
Recently, a company called Wild Planet Foods reached out to me to see if I would be interested in trying their version of canned albacore, a version which is caught not in giant nets — which endangers other species of ocean life — but with poles and lines, the way my grandfather and I used to catch crappie and bluegill.
Two decades ago, Wild Planet founder Bill Carvalho was at Monterey Bay Aquarium and happened upon an exhibit that told the story of how our oceans are being harmed, and he decided to steer his existing seafood in a direction of sustainability. The fish is also hand-processed. And the result is a product that is far more healthful than normal store-bought canned seafood. For instance, in a can of Wild Planet tuna contains 32 grams of protein, versus 26 in the average normal can. Wild Planet also contains more inflammation-reducing EPA and DHA Omega‑3s and less mercury than its grocery-store counterparts. The products are also Non-GMO, Gluten-free and Kosher.
But is it any good? The short answer is "yes." But here's my take after tasting two different products that Wild Planet Foods sent to me…
I intend to try Wild Planet at the first opportunity, because I'm a huge fan of canned tuna as a delivery device for vast portions of real mayonnaise on bread.
Photo credit: Kevin Gibson.
—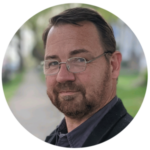 Kevin Gibson has been a professional writer for more than three decades, having written about restaurants, beer, bourbon, sports, night life, music and plenty more. He has won numerous awards from The Associated Press, Society of Professional Journalists and Indiana State Press Association, among others, but can't remember where he put most of them. In addition, he has written for publications like Food & Dining Magazine, LEO Weekly, Bourbon+ magazine, Thrillist, Alcohol Professor, Louisville Magazine and many more, including various newspapers. When he's not busy writing books or stories about Louisville, he's likely hanging out at a brewery with his dog, Atticus.