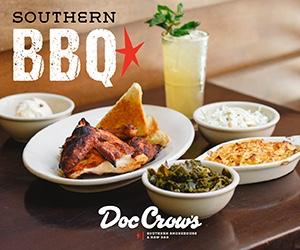 It's the first week of the new year, and three Louisville restaurants have announced permanent or temporary closures.
Over the 9, 120 S 10th St., announced via Facebook that they would be closing but that Falls City beer and Old 502 Winery will continue operating at full capacity in the building they all share.The full restaurant and bar will become a venue for tastings, events and parties.
Finn's Southern Kitchen, 318 McHenry St., is in the Germantown Lofts and has closed. According to this Louisville Insider article, the owners plan to reanalyze the concept and release new plans soon.
And, over in New Albany, Gospel Bird at 207 E. Main St., is also a southern food restaurant undergoing some changes. According to owner Eric Morris, they closed the dining room on January 2 for renovations, but the bar side is open nightly and offering full service. They hope to reopen the dining room by this weekend or next week to introduce a new menu, cocktails and look.