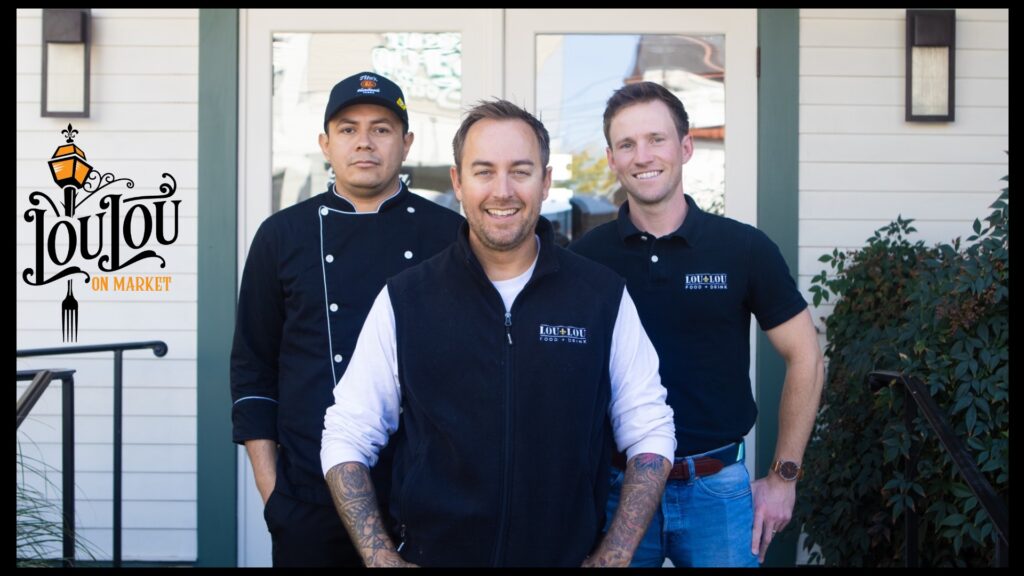 This just in: Jared Fox Matthews, owner of Lou Lou Food & Drink, will open Lou Lou on Market at the former home of Decca. Matthews is aiming for an opening in mid December or early January.
According to an information release, the menu at Nu Lu on Market will continue the Creole/New Orleans/Low Country vibe of the original in St. Matthews, but Chef Cristian Garay will add accents of his own, and a new site-specific menu will be created.
The forthcoming Lou Lou on Market also will feature a separate basement bar called The Stave, focusing on bourbon. In addition, the existing patio will be maintained, and a private dinner and party area (the "Lagniappe Room") will be added. Miles South will be general manager of the restaurant complex.
"I want to give Louisville the whole New Orleans experience," says Matthews, "while incorporating the unique flavor of Lou Lou, which combines Mediterranean and classic Cajun. Live music, Creole flavors, classic New Orleans cocktails with a unique twist, hidden rooms, and an overall fun, but elevated dining experience. Nu Lu is the perfect place to make this vision come alive."