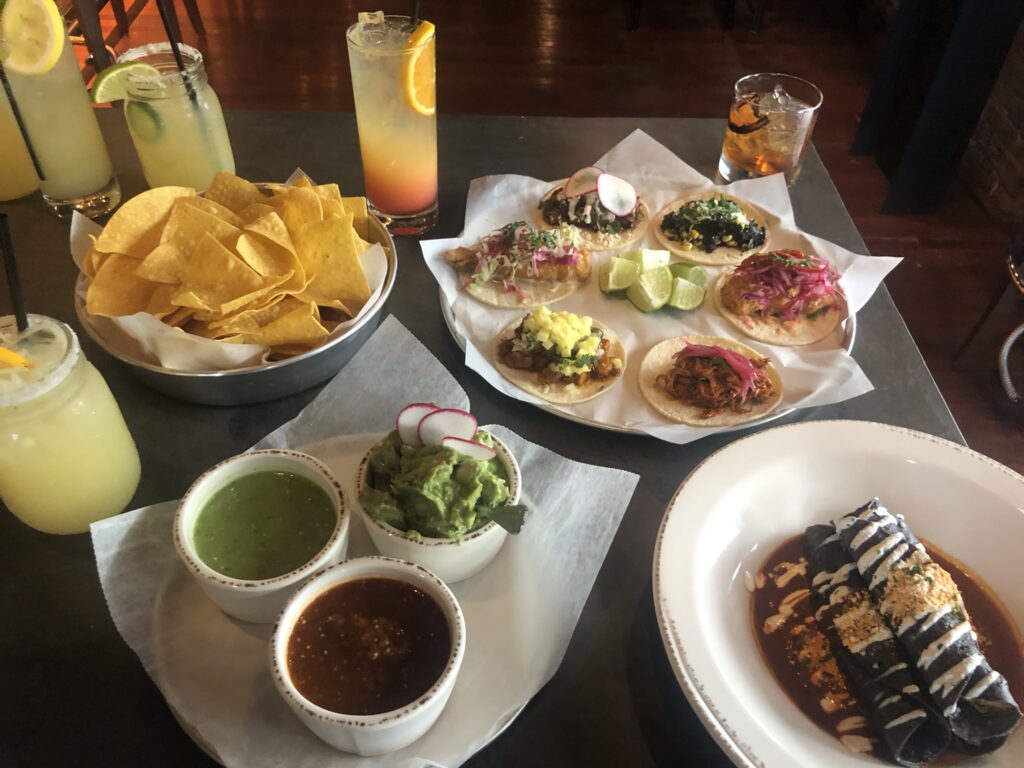 Bakersfield: The Cincinnati-based restaurant group behind The Eagle brings a taste of Buck Owens Country to the Highlands, specializing in adaptations of Mexican street food (cochinita pibil tacos, carnitas taquitos, short rib queso), tequila drinks and whiskey.
The grand opening of Bakersfield (1064 Bardstown Rd., at the former HopCat) is Tuesday, September 12. For more information, see Bakersfield's grand opening event page at Facebook. The new restaurant will celebrate by giving away $50 gift vouchers for the first 50 guests, with the doors opening at 4:00 p.m.
Our publisher John Carlos White attended last week's soft opening and provides these items of interest.
Selecciones de la Casa: A multi-course tasting menu for parties of six or more, at $18 per person.
$3 Taco Tuesday, and a $5 daily shot
7 varieties of mezcal are available
According to an information release:
"We're excited to bring Bakersfield to Louisville," says Joe Lanni, co-founder of Thunderdome Restaurant Group. "We felt so much love from the city after opening The Eagle, and we always knew we wanted to bring a second concept to the area."
Regular hours for Bakersfield Louisville are Monday – Thursday 4:00 p.m. to 11:00 p.m.; Friday – Saturday  4:00 p.m. to 12:00 a.m.; and Sunday 4:00 p.m. to 10:00 p.m.
Photo credit: Bianca Brunk.