In 2017 Bulleit Distilling Co. celebrated its 30th birthday with the unveiling of a $115 million distillery in Shelbyville, KY, then getting down to the business of crafting the brand's characteristic rye-heavy bourbon. In late June 2019 a new high-tech visitor experience at Bulleit became the 17th stop on the popular Kentucky Bourbon Trail.
"We wanted the Bulleit Distilling Co. Visitor Experience to be reflective of our approach to flipping the script on the whiskey category by curating an immersive, personalized consumer journey steeped in design, technology and of course, our delicious family of high rye whiskeys," said Sophie Kelly, Sr. Vice President of Whisk(e)y at Diageo North America in a news release.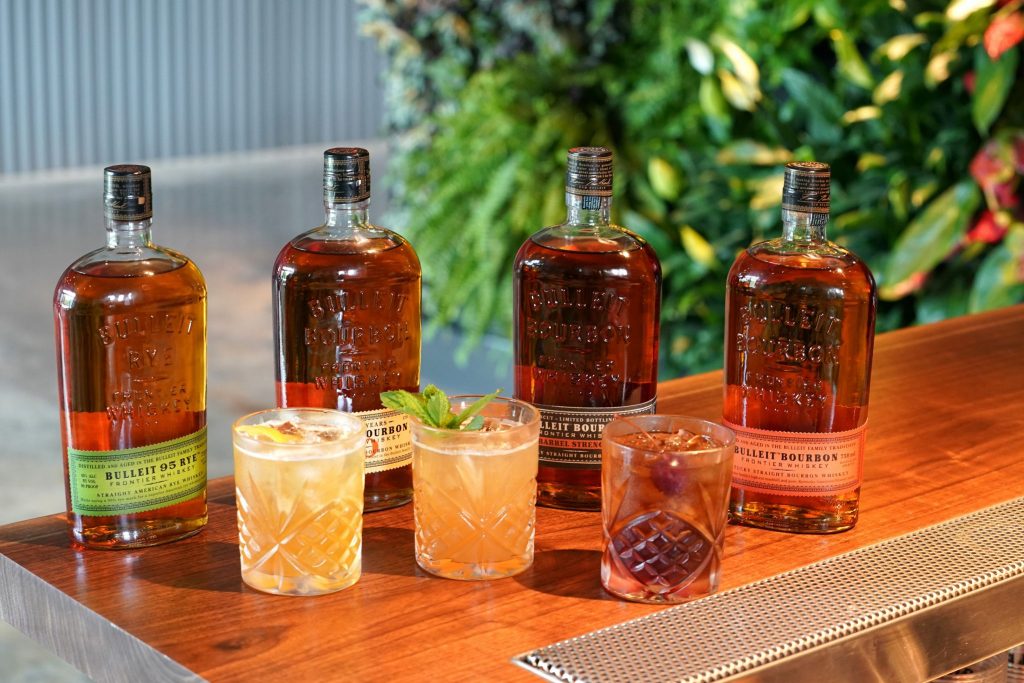 Bulleit's innovative approach to telling the company's story at the new visitor center is comprehensive and includes:
A zero-waste cocktail bar with a seasonal menu curated by globally-recognized bartenders
A multi-sensory tasting experience with immersive elements designed to enhance the flavors that make Bulleit high-rye whiskeys so unique
Eco-friendly propane-powered graffiti tour buses designed by Louisville graffiti artist Braylyn Stewart (a.k.a. Resko)
An organic cocktail garden created in partnership with the University of Kentucky
A studio where guests can use a 43″ touchscreen drafting table to design a customized Bulleit label to apply to their own bottle
A retail shop featuring a mix of new and vintage goods by Worn & Co., which also has created signature apparel for the Bulleit team
The new Bulleit Distilling Co Visitor Experience is located at 3464 Benson Pike in Shelbyville, KY. A note to avoid confusion: Bulleit's Frontier Whiskey Experience at the historic Stitzel-Weller Distillery in Louisville remains open for visitors.
Tours run on the hour and cost $20 per person, including a tasting for adults of legal age. Tours are free for guests under the age of 18. Visitor Experience hours are Tuesday through Saturday, 9:30 a.m. to 4:00 p.m.; closed on Sunday, Monday and major holidays. Learn more here.